1. No diaper bag to pack.
2. No maneuvering a stroller throughout the park.
3. Not having to ride It's a Small World, Dumbo the Flying Elephant, King Arthur's Carrousel, Mad Tea Party, or anything else that's slow and safe and clearly made for people under three feet tall. 
4. Not having to stand in ridiculously long lines to meet Mickey, Minnie, Goofy or any other character.
5. No over-priced souvenirs to purchase.
6. No temper tantrums, melt downs or crying fits due to heat, hunger, lack of patience, sweet treats or exhaustion. 
7. Staying way after dark.
8. Other moms that have a Disneyland Passport!

9. Feeling 15 again, as I my laugh with glee on Tower of Terror, Space Mountain, California Screamin' and Indian Jones Adventure.
10. Capturing pictures like this: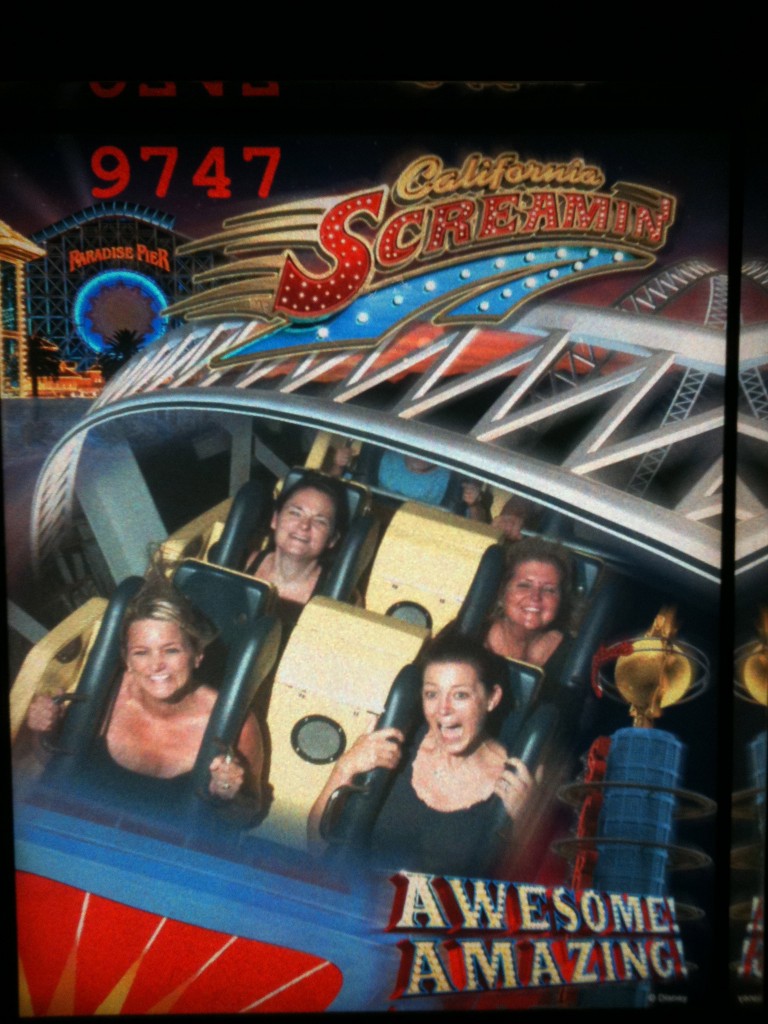 This post was inspired by Stasha's Monday Listicles, a linky right up my alley!
Related Posts: