Our back yard has lush green grass, a huge tree and bushes. The front yard has more grass, bushes and an orange tree. I have never actually tasted any of the oranges, but Lucas likes to collect the rotting ones that fall to the ground.
We buy all of our produce at the super market, albeit organic.
If given a plant in a pot, it would be dead within a month. I guarantee it.

For the past year I have purchased fresh flowers for our dining room table every other week. They range from bright cheerful sunflowers, my favorite flowers or crimson, pink or yellow roses, my birth month flower. Sometimes I'll get Gerbera daisies or tulips because they both come in such a variety of colors, but I typically it's a vase of sunflowers.

I have never given a lot of thought to the meaning behind flowers, until I saw this week's Mama Kat's Writer's Workshop prompts. The first one grabbed me: What type of flowers would be in a bouquet that best describes you? and it not only spending a lot of time of the Teleflora Web site, but I am now also very interested in reading Vanessa Diffenbaugh's book, The Language of Flowers.
A bouquet made up of the following flowers would best describe me: 
Aster because it is a symbol of patience, something I desperately need more of!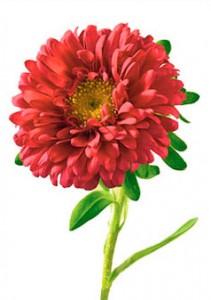 Blue flowers (of any kind), because they symbolize trustworthiness, confidence, intelligence and unity, all characteristics I believe I possess. Blue is also my favorite color.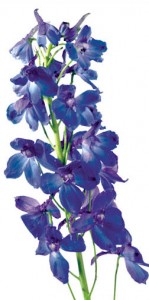 Statice because it is the flower of remembrance.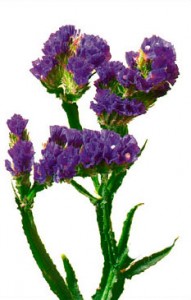 Queen Anne's Lace because it fills out bouquets nicely and represents sanctuary. My sanctuary has always been my home, preferably in my jammies with a toddler afoot.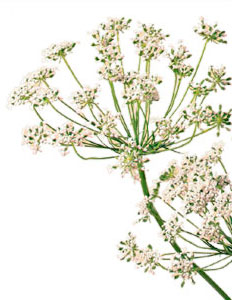 All images and flower meanings are from telefora.com.
Related Posts: