My sister, Lucas and I just returned from Dallas, where we had a wonderful visit with our aunt and uncle. Traveling with a tot is always an adventure and I have written about it before here and here. As usual, Lucas was great on the plane and owned his "star of the weekend" status like a trouper.
More on our trip in a later post…
For me, our long weekend adventure began in the car on the way to the airport. There was a time when Lucas hated being in the car because he hated being in his car seat, but nowadays, he is talkative and observant and the longer we have to drive, the more chatty he gets. His vocabulary and recall continue to amazes me.
In the hour it took us to get to LAX, when he wasn't joyfully singing or chattering to himself, he:

Pointed out the picture of the globe on the side of a U-Haul truck and colorful balloons at car dealerships. Every. single. one.


At each traffic light, Lucas explained how red means stop, green means go and yellow says "slow down, everyone".

Notified me when he had dropped his sippy cup and then would periodically ask me for it.


Shouted out purple, turquoise (yes, turquoise), orange, pink and taxi cars.

Counted the number of birds flying by and every airplane we saw as we got closer to the airport, reminding him of our destination and fun weekend plans, which we would we would then review over and over again.

Recognized not one, but two Ikeas and emphatically announced that we should go back there someday. He's right, it has been a while. He also mistook a Best Buy for an Ikea, which I may have done before too.


Wanted to call Daddy, only to clam up and become silent once we reached him. 
Our trip hadn't even begun and I was already exhausted. Why is just listening to a child so tiring?
Apparently I wasn't the only one…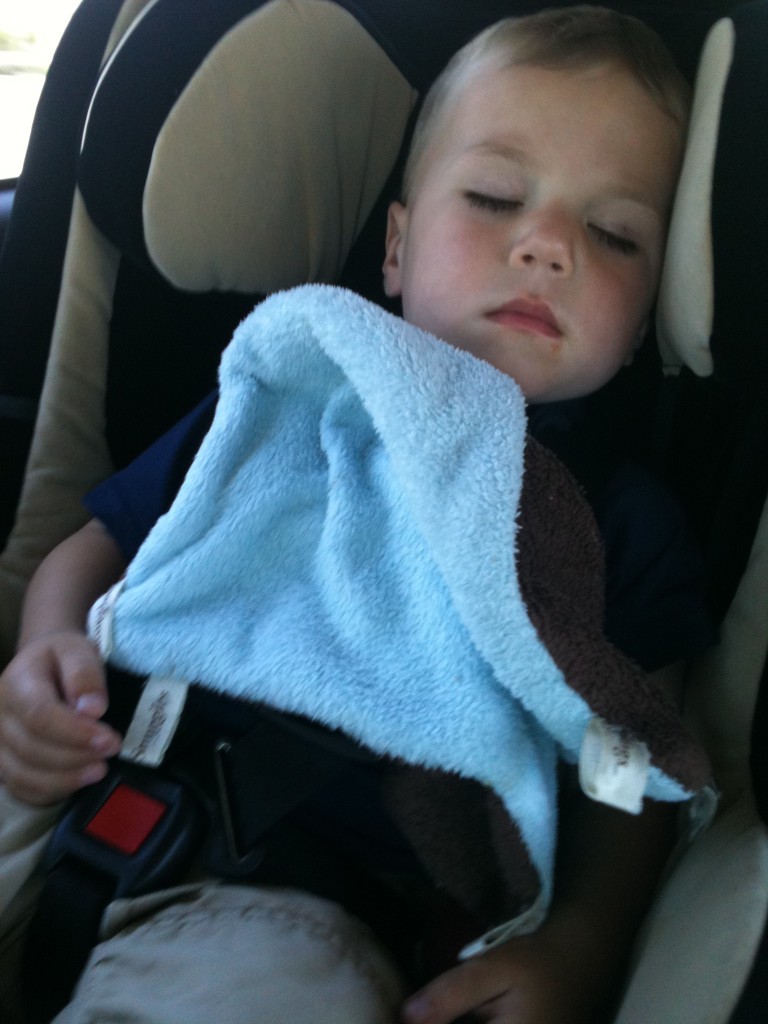 Once we arrived in Texas, it was all about water tower and train spotting.

Related Posts: