I'm honored to have Monique, better known on Twitter as SurferWife here today with a tender letter to her dearly departed Grandma Honey.
After reading this, be sure to visit Monique's blog, A Day in the Life of a Surferwife and search for "celebrity encounter". You'll be glad you did!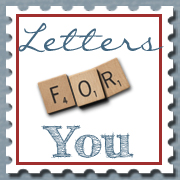 Dear Grandma Honey,
Just those first three words up above create a pit in my stomach and a clenching in my throat. How do I even begin to express my gratitude and appreciation for all that you have brought to my life?
Even though you were ALuckyDame of A Beautiful Mess and also my husband's maternal grandmother, you were still my grandma, too, in all aspects of the name. Considering I met and started loving you when I was a mere 12 years old, gives us more time spent together than I ever had with either of my own biological grandmothers, that both passed when I was a teen.
Your cute, fluffy little white hair, high pitched, little grandma voice, your happy smile and warm eyes were all crucial pieces in you becoming everybody's adopted Grandma Honey.
From the day I met you and Grandpa Bud, more than 22 years ago, I felt an instant connection. I always felt like you genuinely cared about me and my well being. When I went off to college, I eagerly awaited your cute handmade and hand stamped holiday cards. At any family gathering, I could count on you sitting me down and asking me about every element of my life. Your many questions about what I was eating and why I was so skinny, if there were any suitable boys to date, and if I did my homework always left me with a smile on my face and a giggle in my heart.
When I came home nine years ago with my sweet baby boy Jason, you showered him with gifts and welcomed him into your life with open arms. That alone meant more than the world to me and I hope you knew that, Grandma.
And then when your beloved grandson and I announced to the world that we were an item a couple years later, you and Grandpa Bud gave your blessing and told me what a perfect match we were, and why didn't we figure this out years before when we were kids?
We celebrated the birth of your first great-grandchild, my daughter, on the day you buried your husband. It was an honor to be such a crucial component on a day that encompassed the circle  of life for you. I could see the love and admiration in your eyes every time Haley reached a milestone. Just pure and unconditional love between a grandmother and her great-granddaughter.
Our time we spent together these past six years, when I legitimately became your granddaughter through marriage, is invaluable to me. Our long chats over McDonald's ice cream, nutty bars and many lunch outings always left me so satiated and grateful to have a grandma that was loved by so many. The bond we shared will leave an eternal smile and place in my soul.
My heart hurts terribly knowing our conversation full of giggles and gossip have come to an end on this earth. But I hold tightly to the notion that we will do it again  in another universe, Grandma. Thank you for loving me the way you did. I feel like the luckiest granddaughter-in-law ever for it.
Related Posts: