12 days until Christmas and like you, my holiday 'To Do' list is out of control!
Today was a very productive day….
I addressed, stamped and mailed 100 holiday cards,
visited 6 stores, including Starbucks for a much needed extra dose of liquid energy,
baked 7 dozen cookies (sugar, chocolate chip oatmeal and peanut butter) with the help of a pint-sized sous chef,
did 5 loads of laundry (sadly, underwear still needs to be washed  even though it's the holiday season),

managed to find an hour to walk 4 miles,
listened to 3 hours of Christmas music,
savored 2 glasses of well-deserved wine,
gave 1 time out,
and ate countless cookies.
Turns out the problem with baking seven dozen cookies is that Lucas had two and was over it. I'm still eating them!
Good thing I am giving the rest away as gifts.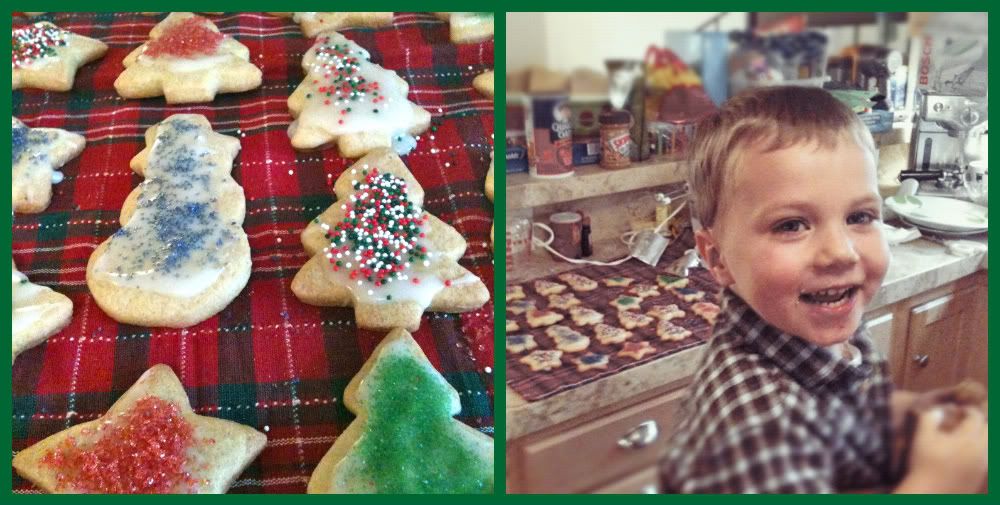 I hope your holiday prep is going well and that the sous chef in your life makes you smile as much as mine. 
Related Posts: