The very first blog I read was Coreen's, The Adventures of Captain Fussypants & Little Miss. We were friends long before either of us blogged, but it's was her willingness (know-how and wit) to share her life as a new mom that made me want to start Letters For Lucas.
Coreen and I are alike in so many ways and in the ways we are different, we learn from one another. She is not only a true confident and an amazing person, she is also one of the busiest working mothers I know and I'll never know how she juggles it all.
I am blessed to have Coreen in my life and honored to have her here today with a tender letter to her husband carefully letting him know what a wonderful father he is and what amazing children they have created together.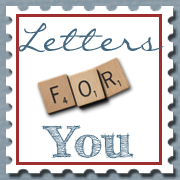 Mi esposo,
When I learned our firstborn was a boy, I had a momentary panic attack. I'm a girl! What did I know about raising a boy, teaching him to become a good man? But that's all it was, a moment. Because I knew I had you to help me.
We are lucky, you and I, that we share the same values, that we are a team and that we each come from parents that have been married over 40 years. Although we are two different people, our love is the same, solid. And as parents, we are a united front.
The awe and responsibility of caring for someone other than yourself is daunting. And with your work schedule taking you away days at a time, it's even more so, for both of us. I know you feel you miss out. Childhood is full of so many firsts and made up of so many moments, that you don't get to be a part of firsthand. Pictures, video, Skype, it all helps, but isn't the same thing. But our children have only ever known you with this work schedule and they are not fazed by it because when you are home, you are there for them.
I know you worry that our son won't be strong or be able to stand up for himself. Raising a child to be confident and self-sufficient is a huge undertaking. But I write this to assure you that he is already strong and confident. I watched him from the sidelines as he approached boys twice his age to ask to be part of their flag football game and my heart swelled with pride that he knew what he wanted and wasn't afraid to ask for it. He will be able to hold his own.
I know you worry that he will be the weird kid who will only eat plain noodles. But I write this to assure you that he isn't afraid to try new things.
I know you worry he'll turn into a wuss spending so much time with his mama. But I write this to assure you that he won't. I won't allow that to happen, because while a mama's boy at 5 may be endearing, at 25 it is obnoxious. But I'll snuggle him as long as he lets me.
I write this to assure you that while our son is a sweet, smart, imaginative and kind boy, he is also willful, clever, and competitive. Just like you.
He is a perfect blend of the best of both of us and that is a gift we need to embrace. Because as he grows, he'll become his own person and will need us less. But I write this to assure you that we are equipping him with the right ideals, what it means to be kind, how to share, work hard, be respectful and confident. We are making him strong.
Our son hangs on your every word, so I write this as a gentle reminder to chose your words with care because when our son says, "When I grow up I want to be a race car driver, a motorcycle rider, a firefighter, a paleontologist, a soccer player, a hockey player and a chef. There are so many cool things to be, I don't know which one to pick".
What he is really saying is, "I want to be just like my dad".
I write this to thank you for being a good dad, a good husband and my best friend.
I write this because I can't imagine doing it without you.
And if our not quite two year old daughter's early "terrible twos" stage is any indication, then we are really going to need to parent as a united front during the teen years because I certainly don't want to do that without you!
Love,
Coreen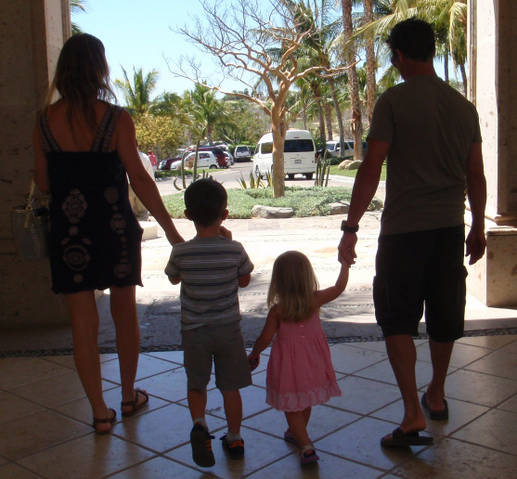 Related Posts: