Motherhood can be a roller coaster ride. Each day is different from the last. It is not for the faint of heart or weak stomached.
Motherhood is calculating the number of diapers and extra clothes you think you might need knowing no matter how many extras you pack, you will not have enough.
Motherhood is reluctantly allowing one (or two) special treats because of the adorable way they were asked for.
Motherhood is beaming with delight when three complete strangers compliment you on your two year old's inflight behavior.
Motherhood is begging your child not to open the door of the public bathroom stall while you're half naked. Repeatedly.
Motherhood is sweating through your pantyhose as you struggle to get a car seat installed correctly in a rental car.
Motherhood is rising blood pressure and thinning patience when your son will not sit still, stop whining, or accept any of the activities you've brought for him to do while at a very adult function.
Motherhood is quickly scrubbing crayon out of a pew cushion before anyone notices.
Motherhood is coaxing a child to eat and worrying about his nutrition intake, but still offer ice cream in exchange for ten more bites.
Motherhood is pretending to call the ice cream store only to find out they are closed.
Motherhood is capturing small moments that will forever be etched in your memory.
Motherhood is doing three loads of laundry in the middle of the night, wiping sweating brows, singing lullabies and willing whatever nasty bug has attacked your child to leave him in peace.
Motherhood is searching the Internet at 2 in the morning and again at 3:15 for tips on how to treat a dehydrated child.
Motherhood is heart swelling tenderness as he reaches for you and only you.
Motherhood is heavy sighs and silent gratitude as your poor sick child finally drifts off to sleep and do does your leg because he's in your lap.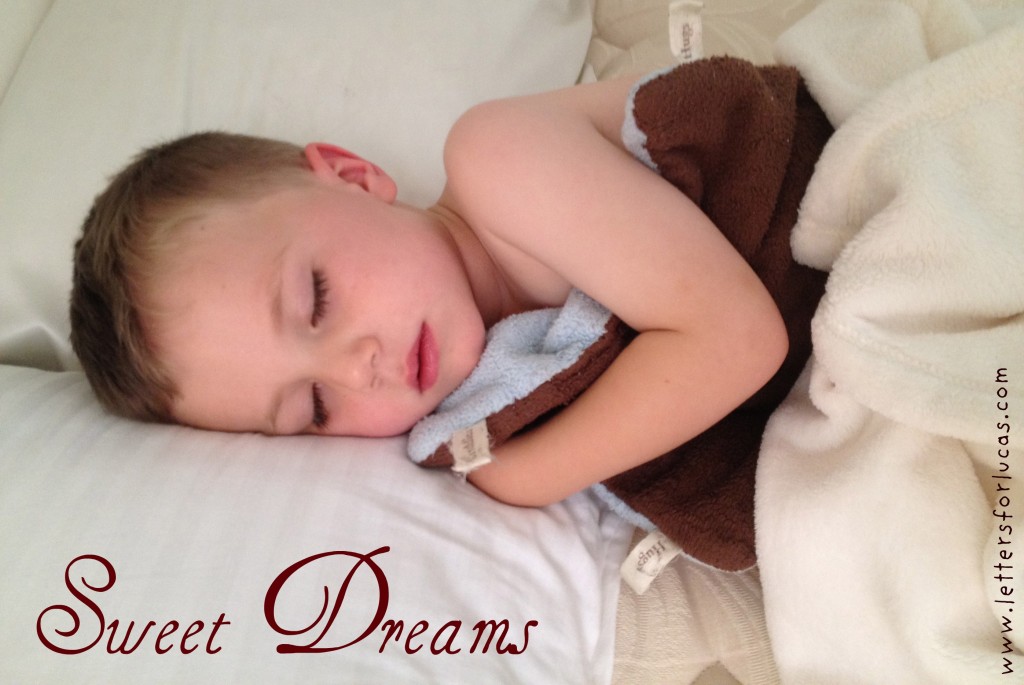 Motherhood for me was all of the above over the last 24 hours. All of the above and an indescribable willingness to do it all over again. That's motherhood.
A HUGE big thank you to Lucas' aunt Leah for all her help on our quick and very eventful trip to Tucson.
Related Posts: