This motherhood thing is hard. Some days feel like we are just trying to make it to nap time, or at least a nice long quiet rest and if that doesn't happen, then bedtime. And then there's the guilt, always the guilt, but also the love.

We should all be so lucky to live to see 60 and if we do, we will be much wiser than we are today, won't we? We'll know for certain that we always did our best and that our best was good enough.

Here is what my friend Jamie of Chosen Chaos will tell herself when she gets there.
Jamie is a wonderful writer and I have no doubt, mother as well.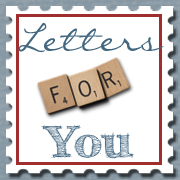 Over at my place people are always talking to their younger selves. Imposing words of wisdom that we all know good and well we wouldn't have listened to if we had the chance. In truth, I think the writing experience is a lesson to our current selves. A lesson to appreciate what our past has provided us today. I think I am currently living in the place every person longs to be, my present. When we are young all we want to do is grow up. When we are older all we want to do is go back to when our kids were babies. At least that's what I hear and read all the time. So this letter is to me, the 60-year-old me.
Dear Me,
I'm writing to you from the living room in the hood that took five years to furnish. Surrounded by Trio blocks that didn't get put away, a pink polka-dot stroller and a giant green Fisher-Price dinosaur push-toy. It's rest time. Biggest is resisting, Middle is enjoying, and the girls are breathing deep. It's a beautiful spring day. The clematis that refuses to die is reaching for the sun, the knock-out roses are overtaking the deck and the grass in that one spot still has not grown back. Do you remember this snap-shot? This is the time of day your life mostly revolves around. The rest-time time. The re-energize time. The reset, redo, reboot button. Whatever happened before this hour can be erased away with just a pinch of solitude. Whatever happens after this… well the goal is now just to get to dinner, get to when Babe is home, and get to bedtime. We work in small chunks right now!
The moments I remember from even just last year are so few and far between. Life is happening so fast and yet bedtimes can't come soon enough more days than not. I am not wishing away this place in time and I am in no hurry to get to you at the third-phase in our life. People ask me all the time (truly, ALL the time) how do you do it? Truth, I have no idea. I don't have time to sit and think about how I do it. I'm assuming at 60 maybe I will, have the time that is. If that is the case I want to be sure I/you keep something in mind. Over time memories have a tendency to cloud reality.
Keep in mind that you are doing it. Every day you are doing it. The best way you can. You wake up, serve a warm breakfast to four beautiful growing children and you don't stop. You drop-off, pick-up, squeeze, change diapers, encourage, scold, wipe noses, yell, laugh, and repeat. All day. Every day. You try your best every day. Sometimes, unfortunately, your best is just not good enough. One of the harder lessons you've learned about being a Mommy. Please do not spend any time wishing you had done more, played more, laughed more, hugged more… you are doing it, all of it.  Every day.
It's hard for the me that's writing this to imagine the little people being 27, 30, and 32… what must they be like? Who have they turned out to be? I hope they are coming home to visit soon.  I miss them and I'm not even you yet.
Times up. Feet are scurrying. Princess B is yelling "Mama". Bedtime countdown starts now.
Love,
Yourself
Related Posts: