Please tell me I'm not the only one in denial about it being November! Mid-November at that. WTH?

How is it even possible that Thanksgiving is a week away?
I can't seem to get my brain wrapped around retailers promoting Christmas.
Christmas?!

Where did this year go?
After record heat for weeks, it is FINALLY boot season in Southern California!

My poor neglected blog has been a ghost town for days. All I have posted lately are letters for my weekly Letters For You series.
I'm never at a loss for ideas and have dozens of drafts started and should be working on my Thanksgiving gratitude posts and year-end round ups, but I'm not writing anything here.
Instead, I've been pouring my heart into articles for SheKnows, a new job that I am truly grateful to have. I am really proud of today's post, Thanksgiving traditions to start now. I have also been…

basking in the glow of the Mumford & Sons concert my husband and I attended last Saturday night and…
celebrating three years of my Mommy & Me play group and two years of my husband and his partner opening EC on PCH and…

counting down to see Breaking Dawn Part 2 with my sister at midnight on Thursday and…
gearing up for a family vacation to Vancouver!
We leave in less than four days and my To Do list is beyond scary. I know it will all get done somehow and between now and boarding that airplane, I am going to make sure there will be moments to stop and savor like this: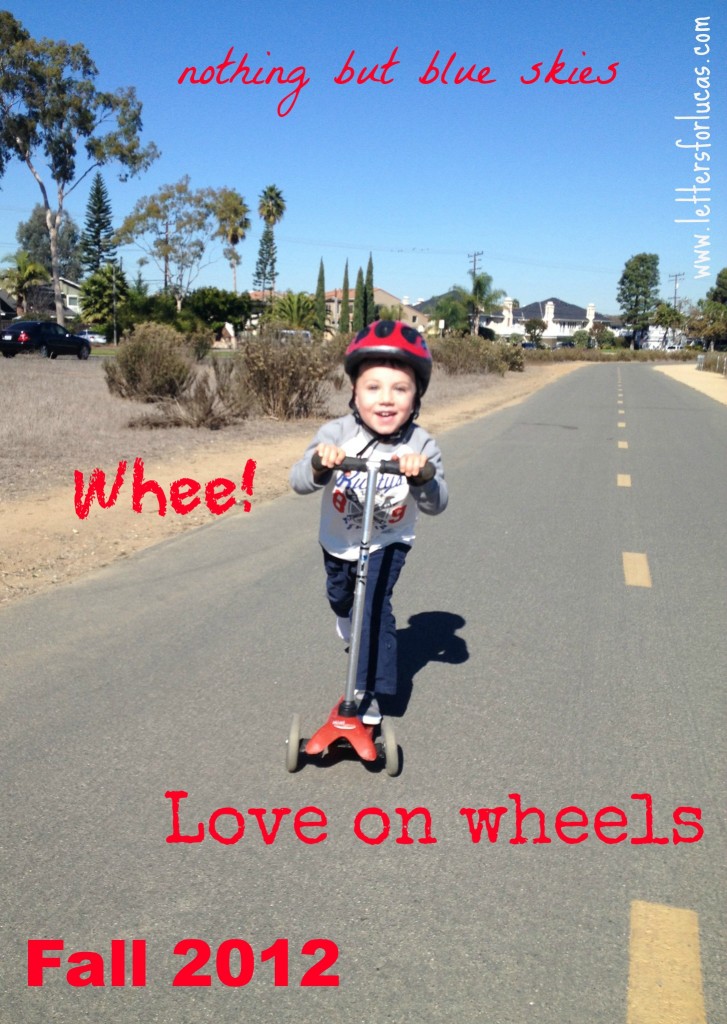 Linking up with Galit (These Little Waves) and Alison's (Writing, Wishing) monthly link up, Memories Captured.
Related Posts: