Last year, Natalie of Mommy of a Monster and I did a fun linky to share your Santa photos. We had planned on doing it again this year, but I totally dropped the ball. Sorry, Natalie!
I'm glad Mama Kat included it as one of this week's Writing Prompts.
Here is a retrospect of Lucas' last four visits with the big man. 2010 is still my favorite!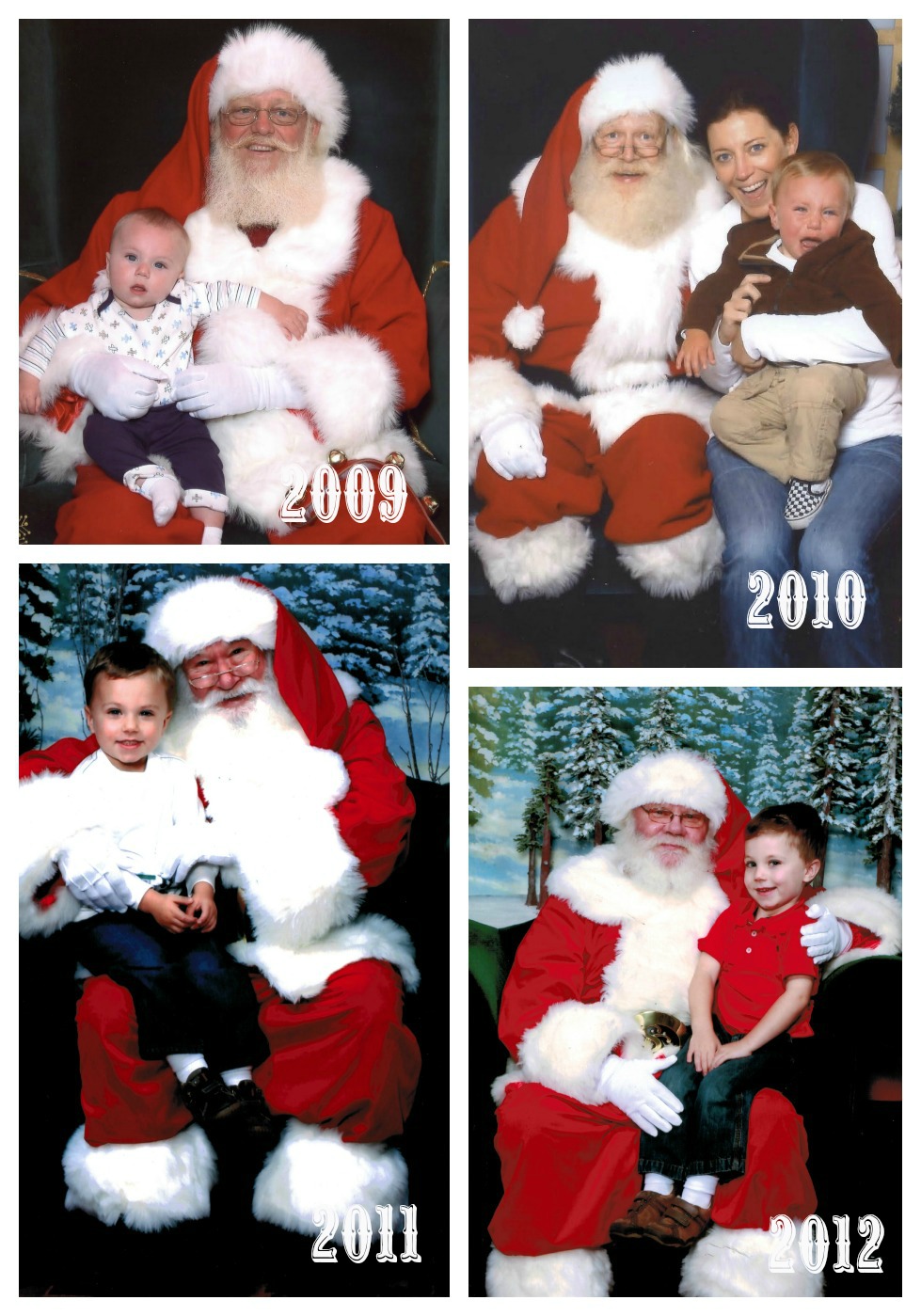 This post was written for Mama Kat's Writer's Workshop. Prompt #1: Share your Santa pictures! 
Related Posts: