Laura of A(n) (un)common Family and Editor for SheKnows Parenting and allParenting,so essentially, my boss is my Letters For You guest today with a truly beautiful love letter to the brightest lights in her life, her children.
Grab the Kleenex, this one might get 'cha.
It is a true honor to have her writing for me for a change. 🙂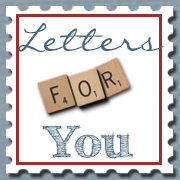 Dear Mattix and Molley,
I often say that motherhood is the job I never knew I wanted so much until I had it.
And that's the truth.
I knew I wanted to be a mom. I knew that without kids, I'd always feel like I was missing something.
But I wasn't in a big hurry. I wanted to finish school. And then law school. I wanted to buy our house and enjoy even more time with your dad.
I was young when your dad and I got married, but I knew what I wanted in life.
I just didn't know how much I wanted it.
Like most moms I know, I became a mom for selfish reasons. I wanted kids. I wanted all of the work, risks and huge, immeasurable rewards that come with parenting.
And then, after your dad and I committed to parenthood and laid our souls bare to complete strangers whose permission we needed to become parents, and after a lot of time and waiting and stress that words will never capture, I was a mom.
And suddenly, it all made sense – the reason for breathing.
I finally understood unconditional love. I never had – and I never will – feel that kind of love for anyone other than my children.
We adopted you both, but make no mistake. We didn't "save" you or "rescue" you or "give a better life" to you or do any of those things you might hear one day – the things some people might say, certainly well-meaning, because you were born in other countries and became our kids in a less traditional way.
You both completed us. At just 4- and 5-years old, you've already given your dad and me more than I could have hoped for in an entire lifetime. And I know that the best is yet to come.
Sometimes I lie in bed at night and wonder what I can do to make the world even again. I was given two gifts. "Gifts" is a silly, trivial word. But I don't know how better to describe the privilege I have of raising you both.
I owe the universe something so big that I'll never find a way to pay it back.
I know that you are not mine alone. You were brought into the world by other moms – moms that are just as real and significant as me. Sometimes I feel sad that they don't get to see what I do every single day – the magic you bring to the world, the light in your eyes, your smiles, your intelligence, your amazing senses of humor.
Other times, I feel sad that you won't know people in this world who look just like you. I look exactly like Grammy and Great Grammy and even your Great, Great Grammy when she was still with us. There's comfort in that.
I sometimes wonder if I would feel this way no matter how I became a mom – would I feel my kids are gifts to the world, even if I'd chosen to birth them? I probably would. But I don't know because I didn't travel that road.
As far as I can tell, you both radiate something special from the inside out. It shines – through your eyes that sparkle, through your radiant smiles and through your alternating sweet and sassy words that both make me cry and make me laugh. (Okay, and let's be honest. Those words sometimes make me count down the minutes until bedtime.)
I always feel justified in my opinions of you both because you're not little "me's." You don't share my genes and you're both so different – from each other and from me. You're both unique and you were born the way you were born, independent of your dad and me.
I sometimes see similarities in us, but those are just coincidental. Mattix, your anxiety over new situations breaks my heart because I know how hard it is to experience that, but it also means that you'll carefully think through your actions and make the best of everything.
Molley, your extreme stubbornness will get in your way sometimes – trust me – but it will serve you well when you need to reach deep for an inner strength that life demands.
You don't have to live up to anything – you just have to be the best people you're capable of being and maximize your potential. I want you to live happy, successful lives. Different people define happiness and success differently. I'll trust your definitions. (Within reason, of course. Let's not be silly. I'm a mom, after all.)
We'll have great days and we'll have hard days. We've already had plenty of both.
There will be days when you'll want to scream at me and there will be days when you'll want my hugs and love.
There will be days when I don't want you to go to bed because I want just a little more time with you and there will be days when bedtime – and a glass of wine – cannot come soon enough. We've already had both.
But one thing is certain: There will never be a day when I'm not grateful for the privilege of raising you.
Love, Mom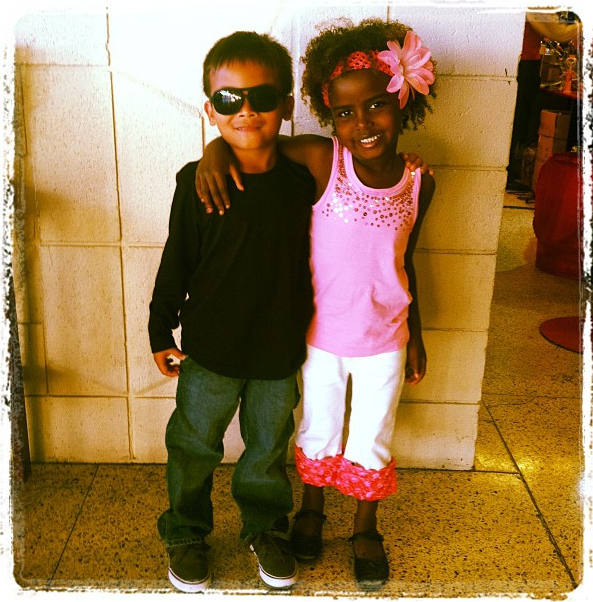 Related Posts: