Dear Charlie Pasta,
You came right to me.
You chose me.
Out of all your equally adorable little brothers and sisters, you stumbled your way to me. I didn't want an orange and white Brittany, I wanted a liver (chocolate) and white. But your little face won me over. Thank goodness you couldn't see very well yet because I was a fright having just spend several days taking care of a sick toddler. I don't even think I showered the day we met.

You were barely a month old but I knew I wanted you too.
My God, what I was thinking?!
I was so insistent on adding you to our family, I literally begged and pleaded with Todd for months! Oh yeah, I hate to break it to you but your BFF didn't want a dog. He fights to keep you now, so you're safe.

Over the last six months you have tried my patience beyond belief and we are still struggling to find some common ground.

You're a puppy, I get it, but for the love of all the leaves and birds you chase in our backyard, the holes you enjoy digging so much, the chicken flavored treats you adore, the dirty socks you hoard and all the rounds of fetch I have played with you, please calm the fuck down!!
We have been told that your breed is an "energetic" one, that you require lots of exercise, thrive on having a task and find it difficult to relax. You and I should be getting along famously because that describes me to a T.
Alas, we don't.
Yet.
I know we'll turn a corner soon and until then, I'll try to have more patience with you, my sweet little freckle faced friend.

As long as you keep looking at me with a cock-eyed head when it's 2 minutes past your feeding time and the lower half of your body shakes to one side when you wag your tail, I'll keep taking you on long walks, searching high and low for more challenging (and indestructible) toys and picking up your poop. Deal?

In spite of our similarities, I love you and all the fury, frustration and fun you have brought to our family.
You have never cared what I look like or if I'm happy, sad, sick or frazzled. You chose me.
Love,
Me
P.S. In the middle of writing this, I left you outside unsupervised for five minutes and you dug a hole, asshole!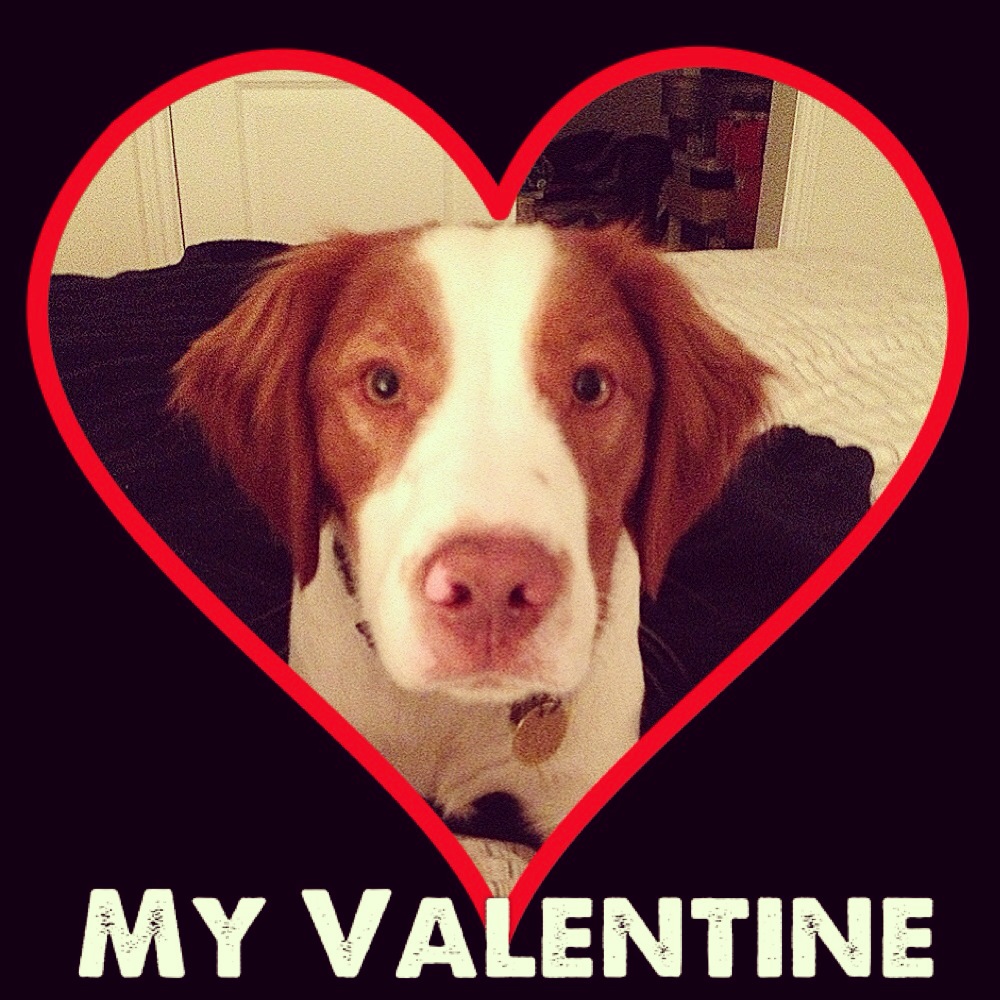 Related Posts: