Erin of is my guest today with a letter to her parents about a recent visit gone a bit awry. 
If you don't know Erin, she writes Erin L. Margolin, The road to my writer roots and co-founded The Gay Dad Project, a Website and blog dedicated to families who have a gay parent.
Sometimes we want so badly for everything to go right, we set impossible expectations for ourselves and those around us and then look back and wonder what the hell we were thinking; this letter is a perfect example of that.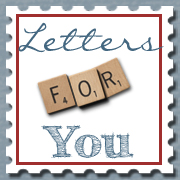 Dear Mom & Dad,
I'm sorry this trip sucked. I tried to be Wonder Woman, but I'm not; I don't have a cape and magic lasso. You live far away in different cities and you're divorced. You're not getting along. You both want to see the kids and me. Of course we want to see you, too.
Thursday morning, the day we left for New Orleans, my alarm didn't go off as planned. I shot out of bed like a rocket at 6:45. Woke the twins, told them to get dressed and eat something, leaving the baby to sleep until the last possible minute.
Running up and down the stairs 22 times, sweating pooling in my bra, I packed the car, let the dog out, fed him. Woke Piper just before leaving the house at 7:10 (for an 8:30 flight with a 1/2 hour drive to the airport). I hauled a heavy suitcase, a Britax car seat,
and two carry-ons from the parking garage into the airport myself while the twins took turns pushing Piper in her stroller to the gate. I hijacked a giant rolling cart from somewhere and threw everything on it and we ran to security. Getting through that was perhaps worse, as I heard them announcing our flight boarding while I was yanking my shoes off and jamming everything through the x-ray machine.
With minutes to spare and my t-shirt soaked with sweat, we made it. Several people in the airport asked me if I was okay, if I needed help (see also: the kindness of strangers). I refused most of it until we were boarding when it was physically impossible to carry my baby, my carry-on bags, and her carseat alone through a narrow aisle. By the time I sat down to buckle in, I felt like I might pass out.
Abby looked at me with eyes full of concern and asked, "Mommy, are you okay? Mommy?" I was so overwhelmed it took me a minute to answer and reassure her.
I can't do it all.
And this was before we even got to New Orleans.
Once there, I tried to appease everyone, but it was impossible. Forget the things I wanted to do for myself.
It's ALL ABOUT THE KIDS. I went out one night and bonded with my brothers which was awesome. I went shopping once to get an outfit for the news segment and some NOLA souvenirs, but otherwise? That was it. Trip to the zoo, to mom's office to meet her co-workers, playtime, Morning Call beignets, snowballs at Sal's, mealtime, quiet time, bath time, naps for baby, laundry, bedtime meltdowns. Lots of togetherness. Cousins all meeting for the first time. My brother and SIL meeting my baby for the first time.
And yet.
It wasn't enough. You guys furious at each other, Mom angry with me. Everyone wanting more time with the kids than they got. Mom upset with me for working while I was home and not getting time with me to herself. With my three kids plus my niece & nephew (FIVE kids, ages seven & under) underfoot, too. There is never enough time.
Pushing, pulling. A rope ready to come undone into fibers. Never enough to hold onto. Holding on til my hands are raw and blistered and bleeding.
Maybe the worst part is feeling like I let you all down after all the trouble, time, and money it took to make this trip happen. Or the fact that Mom said she's canceling her trip to Kansas City for Mother's Day weekend, when I am co-directing and producing the inaugural Listen To Your Mother Show: Kansas City. When I'll be up on that stage reading a piece about her.
It's just life. It's family. We all have our struggles, don't we?
I want to be like a duck and shake the water off my back.
I want to be able to explain to my kids why there was so much tension, why they didn't go to Hattiesburg to see PopPop & NaNa. I want to explain why Mom and I were arguing.
But it's too much, and they're too little. And they don't need to know all of this.
Hopefully someday, things will work out. And someday they'll be old enough to travel alone. They'll be driving, making their own decisions. And it won't always be this weight on my shoulders. This heavy feeling of sadness, wasted time, and unhappy endings.
I love you. I just wanted this to work out better. I wanted it to be easy.
Is that so wrong?
Love,
Erin
Follow Erin on Facebook and Twitter.
Related Posts: