Jennie dreamt of marrying a Frenchmen and her dream came true! And he whisked her off to France, where she writes the blog, A Lady in France about "life and sometimes grief, parenting, gardening and all things French. It is also a cooking blog, with primarily easy French recipes." If you haven't met Jennie yet, please let this letter to an unknown solider be your introduction.
This has to be the most educational, not to mention, historical and thoughtful letter I've had the privilege of sharing and with Memorial Day this week, very timely too.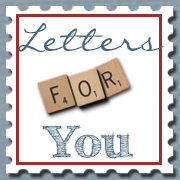 Dear Comrade in Arms, Known But to God,
You are far from home, I know. You were so courageous to come. I'll bet you studied about that far-off place called Europe in your history books, never imagining for a second that you would go. I'll bet you rushed in front of all your friends to sign up for the war, joking about how quickly you would be back. And here you are. Here you lie forever.
Were you there? At Omaha, storming the beach in the cover of darkness with your fellow troops? Did you parachute in or did you slide off the boat into the freezing salty water, carrying your heavy weapons and backpack, praying against the mines and the incessant enemy fire?
Were you one of the ones who said to a heavy-hearted General Eisenhower – who knew what a heavy loss his troops would sustain, "Don't worry, General. We'll take care of this thing for you."
It doesn't matter if you entered the war shaking in fear, or if you went in boldly and cheerfully. The important thing is that you went, and the murderous oppression was stopped – by you.
Look at the beach now. It's so peaceful, isn't it?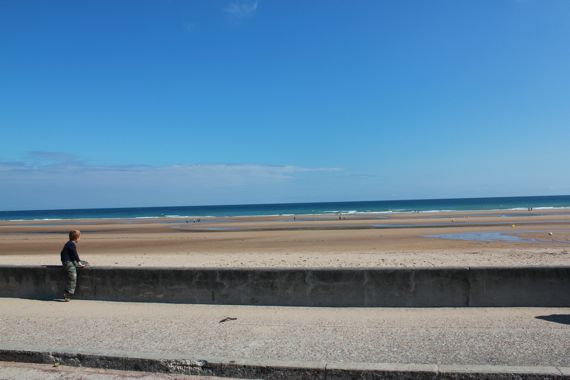 You almost can't imagine the dark hell you found yourself in, where the only light came from the gunfire and the burning bodies – where there was no longer a chain of command, only a fight for survival. You almost can't picture the Germans firing assault upon assault at the dense mass of humanity that swarmed the beach, dragging their heavy waterlogged equipment, seeking cover wherever they could find it.
See that cliff over to the right of Omaha there? The Rangers scaled that cliff so they could disable the German machine guns aimed at the coast. But they got picked off, one by one, in their vulnerable position by the German soldiers. And those who survived the climb and achieved their mission were forced to hold the area for two days until help could arrive, losing over half their men in the process.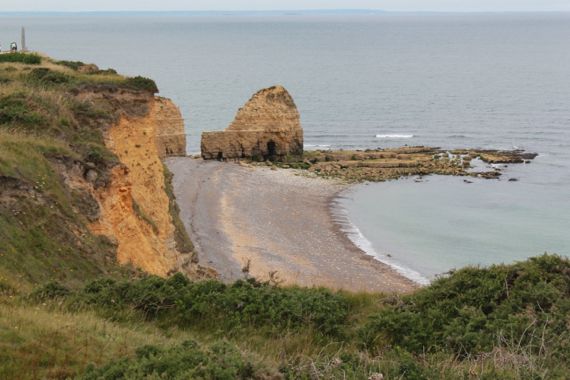 Were you there, scaling the cliffs to the top so you could disable the targets? Did you see the peaceful French countryside in the early morning, too alert, too frightened to take it in because you were looking for unexpected movements, sudden flares, a sharp report?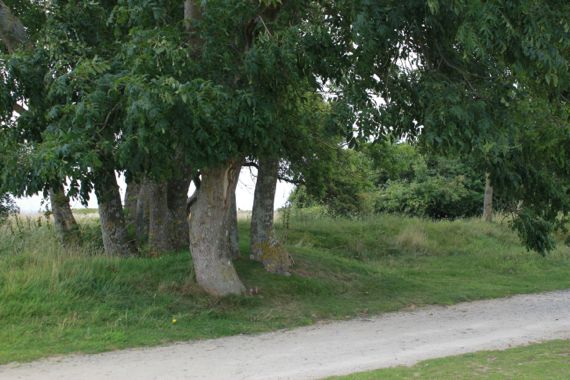 But I guess we will never know because you didn't make it back home. And no one knows who you are. 
Would it surprise you to learn that the French are not cowards and the Germans are not enemies? It's true. My husband's grandfather was there the day the Germans invaded, and there was really nothing they could do. Their generals were unprepared and building up the Maginot lines, but the Germans just went around it and came down through Belgium. The French soldiers would have been shot down to the very last man, had they not run away in order to fight again another day. Maybe you would have done the same.
And my sister married a German. Can you believe it? A German, a French and Americans, all tied together by matrimony. His people will tell you that there were quiet heroes who didn't agree, who had not been brainwashed by the frightening propaganda, though they were outnumbered and quiet resisters. The evil was Hitler, and those who pushed his agenda forward. The evil was not the Germans. In fact, the enemy is never any one country, nor is any one country righteous.
The view is pleasant from the cemetery where you lie, overlooking the ocean.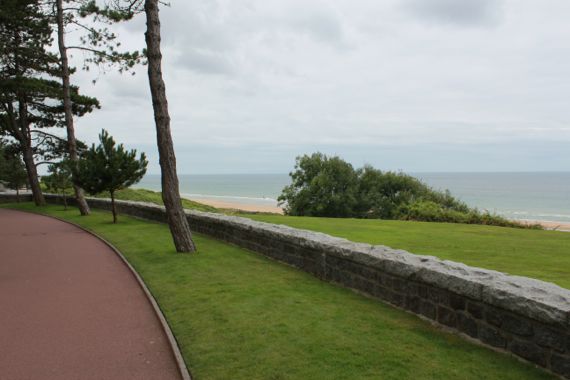 There's a nice breeze and beautiful, orderly graves.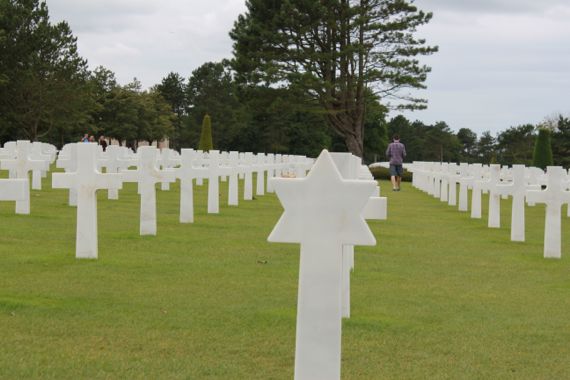 And you're on American soil, you know, though you're so very far from home.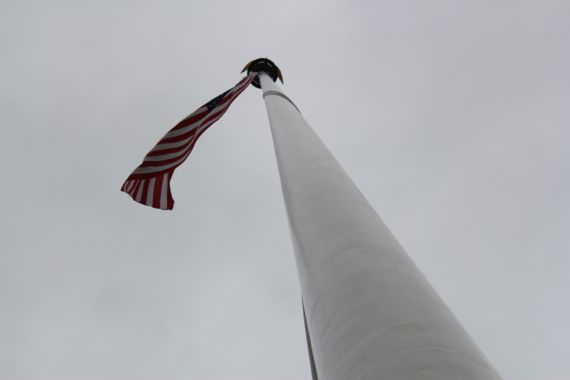 And there are many Americans visiting you each year so that you're never alone.
Yes, you! We kneel by your grave, we touch the tombstone, and we weep for a soldier known only to God.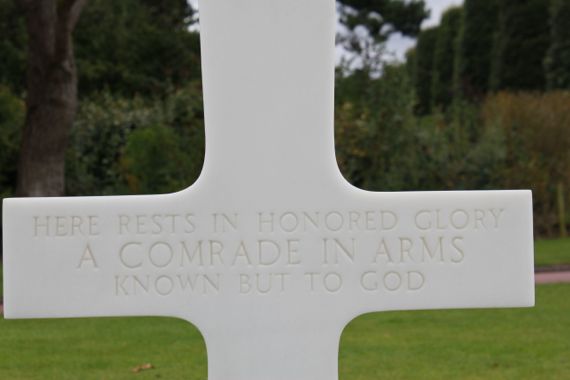 And we whisper, "Thank you."
Follow Jennie on Facebook, Pinterest and Twitter.
Related Posts: