I finally took the time to clean out my purse tonight and a lot of mysteries were revealed; like why it has been so damn heavy!! I was carrying around a rock for God's sake!!
I also realized that without a doubt I am indeed the mother of a boy. See above.

I also have a bit of a lip gloss hoarding problem and a weakness for gummy candy. 
Other surprises included two packages of Wet Ones, an over stuffed wallet, a bunch of trash, two pairs of glasses (one case was empty!), a magazine I swiped from a doctor's office and will probably never find the time to read, a toy car, a pair little boy's undies (more evidence of being a mom to a boy), 6 bangles and a pair of earrings from my last date night, an empty(!) water bottle, and a very lovely (yet unnecessary) thank you gift all the way from Canada. Thanks, Robin!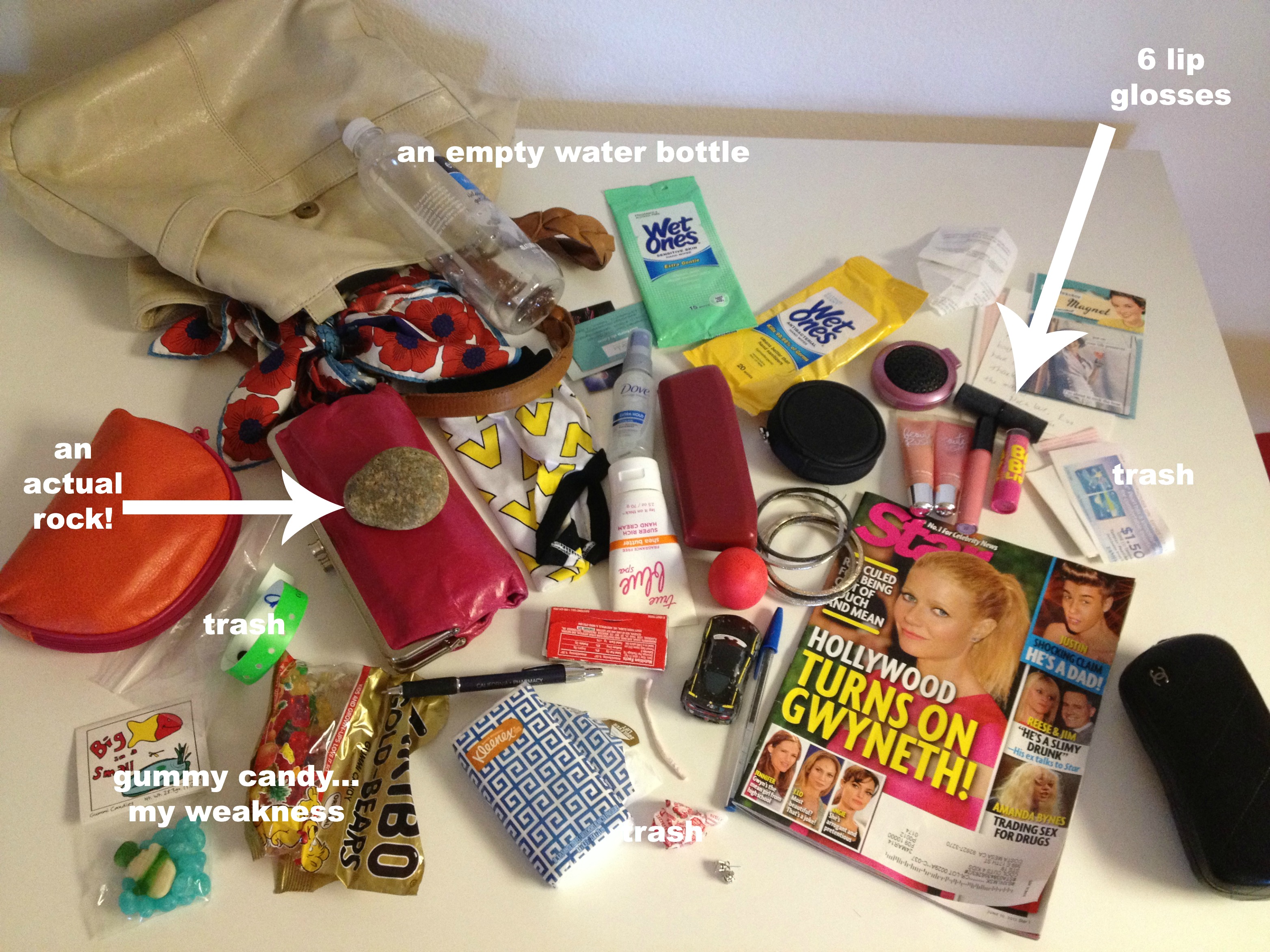 When was the last time you cleaned out your purse? Any interesting discoveries?
Related Posts: