Wednesdays are our days.
Big floppy hats, sunscreen and sand between our toes.

No school.
Watching the sun set, s'mores around a bonfire and patiently waiting for fireworks to light up the night sky.

No extra curricular activities.
Ferris wheel rides, beautiful blue skies and window shopping on the Third Street Promenade.

No chores.

Practicing froggy kicks, striking a ninja pose and squealing with delight going head first down the water slide. 
No worries.
Feeding carrots and grapes to rabbits and guinea pigs, panning for gold and burying ourselves in corn.
Just fun.
Making silly faces with long time friends and having second helpings of mac and cheese.
Just us. 
Popcorn, fruit chews, garden snails and the Indy 500.

Our only care in the world is to make memories, smile, giggle and occasionally indulge in ice cream.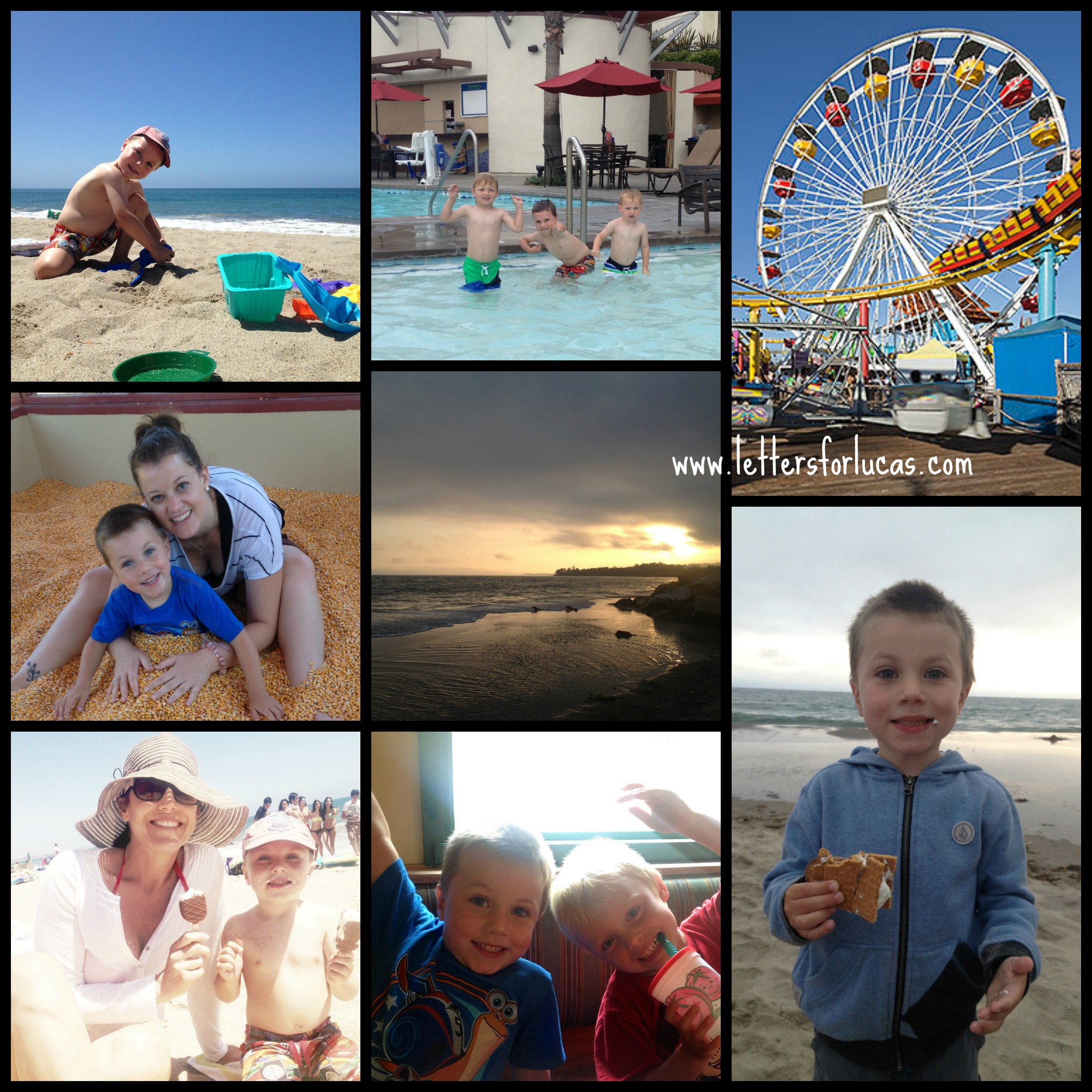 I wonder where Wednesday will take us today?

Related Posts: