The pace picks up a few notches.
New shoes, school supplies, backpacks and lunch boxes are purchased.
Friends are reunited fresh from family vacations tanned and energized and new faces mean new friends.
Some mothers rejoice and others rock quietly in the corner counting down the hours until they can see their "babies" at the end of the day.
First day jitters run a muck as outfits are carefully laid out.
Carrying precious cargo, big yellow school buses can be seen on residential streets and freeways twice a day.

The interwebs are plastered with darling faces and goofy smiles holding signs announcing their new grade level.
It's back to school time!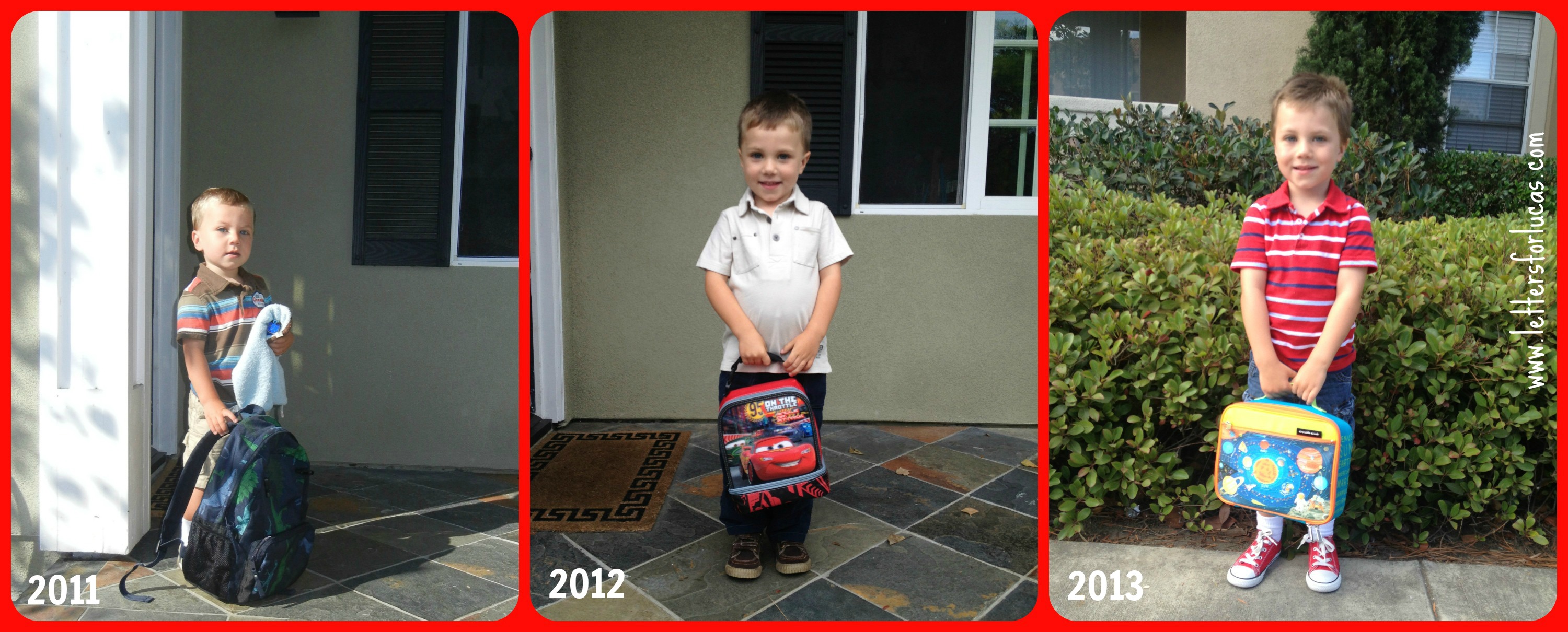 I love seeing how much Lucas has grown over the last three first days of school; from his over sized dinosaur backpack and beloved lovey (which he still takes to school every day!) to a Cars lunch box the next year and most recently the planets one he had to have. He's gone from a baby to a little boy in the blink of an eye.
Lucas was just two years and two months old when we sent him to preschool. Sometimes I worry that it was too soon, but from day 1, he has loved it. He is now officially in Pre-K!

The things he learns at school (the life cycle of a chicken…what?!) and shares with us once he gets home continue to astound me and I'm thrilled at how excited he is about  perfecting his letters, reading, learning to cut with scissors, coloring within the lines and proudly covering our refrigerator door with his latest artwork. I can't wait to see where this school year takes him.

I hope all our children have an awesome school year!



This post was written for Mama Kat's Writer's Workshop Prompt #4. First day of school!

Related Posts: