We have a Brittany and he is very smart.
He's also extremely energetic, completely neurotic, overly sensitive, a disgusting poop eater, can't be trusted with dog toys because he'll destroy them and is too cute for words.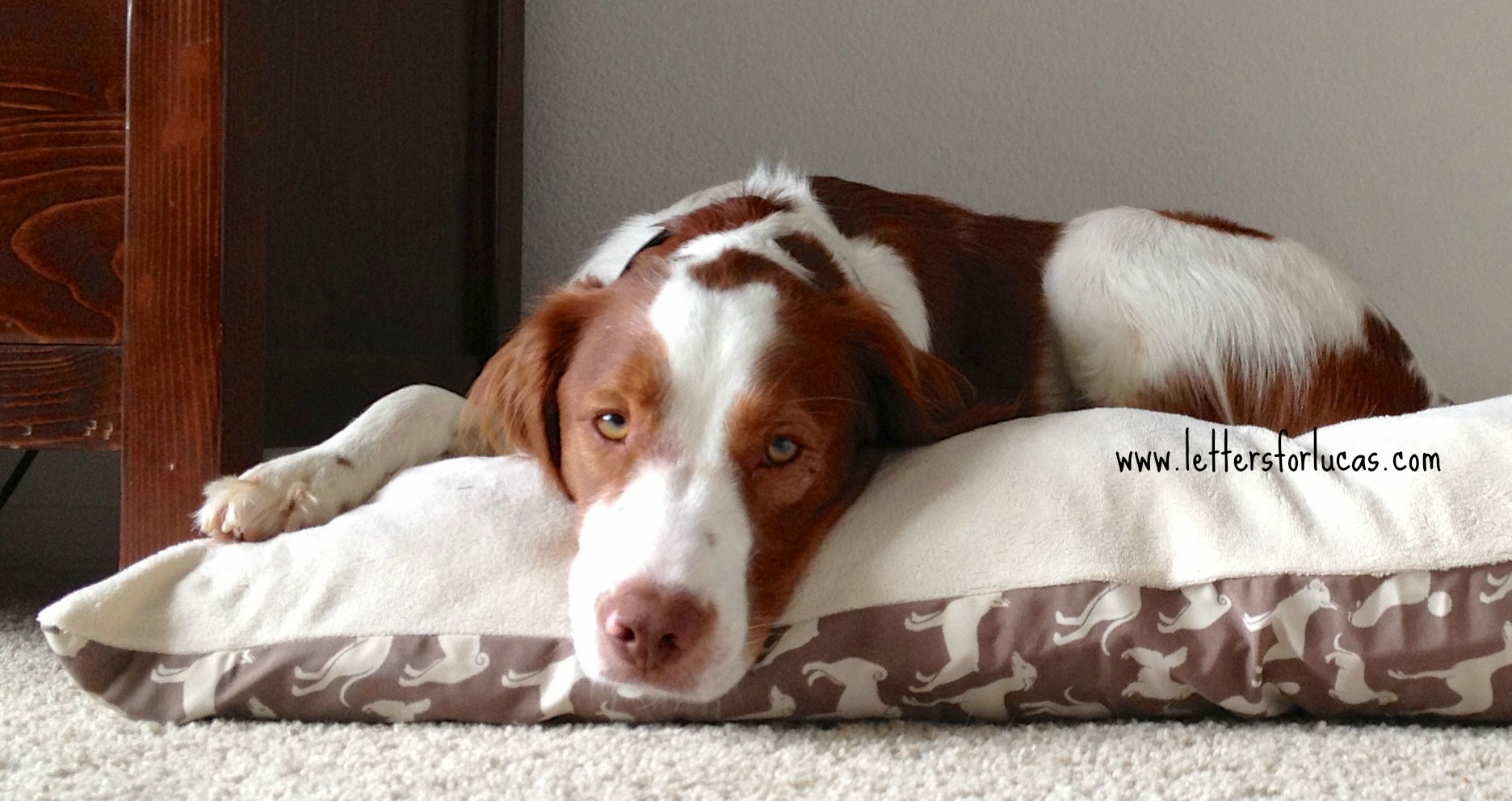 He adores my husband and tolerates me. I'm on his case a lot because I am the only one in my house disciplining him spend the most time with him. 
At only a year and four months old, Charlie Pasta is still a puppy in many ways and has a lot to learn. To be fair, so do we. Dog ownership is a lot harder than I ever imagined. Turns out it is way more expensive too!

I recently took to Facebook with one of my many and easily most frustrating puppy gripes…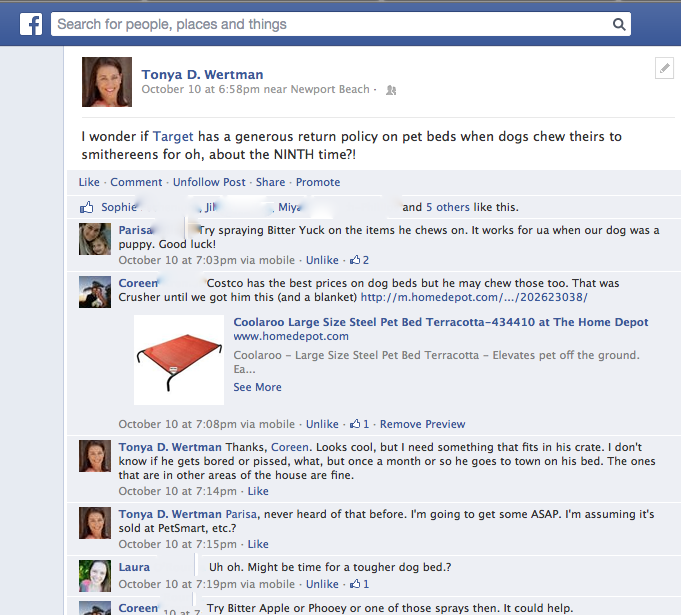 We are now on bed #11. Needless to say, the bitter apple spray didn't no a damn thing to refrain this mutt.


This post was written for Mama Kat's Writer's Workshop, Prompt 4. Your pets least likable character trait.
Related Posts: