Lucas came home from preschool last year on Halloween with a treat bag full of goodies from his classmates. I felt like a total heel because we didn't send any treats (I didn't know!!), so this year I wanted to make sure we/I did. I am the least crafty person I know so I'm constantly stealing borrowing other people's ideas. I wanted to do something different than just sending a bag of standard fun-size candy.

Low and behold… While waiting for a doctor's appointment yesterday (nothing like procrastination!), I was going through my Instagram feed and found the cutest and more importantly easiest idea posted by Mamainlalaland.
A quick trip to Michael's and the grocery store and an assembly line was set up! The result is too cute…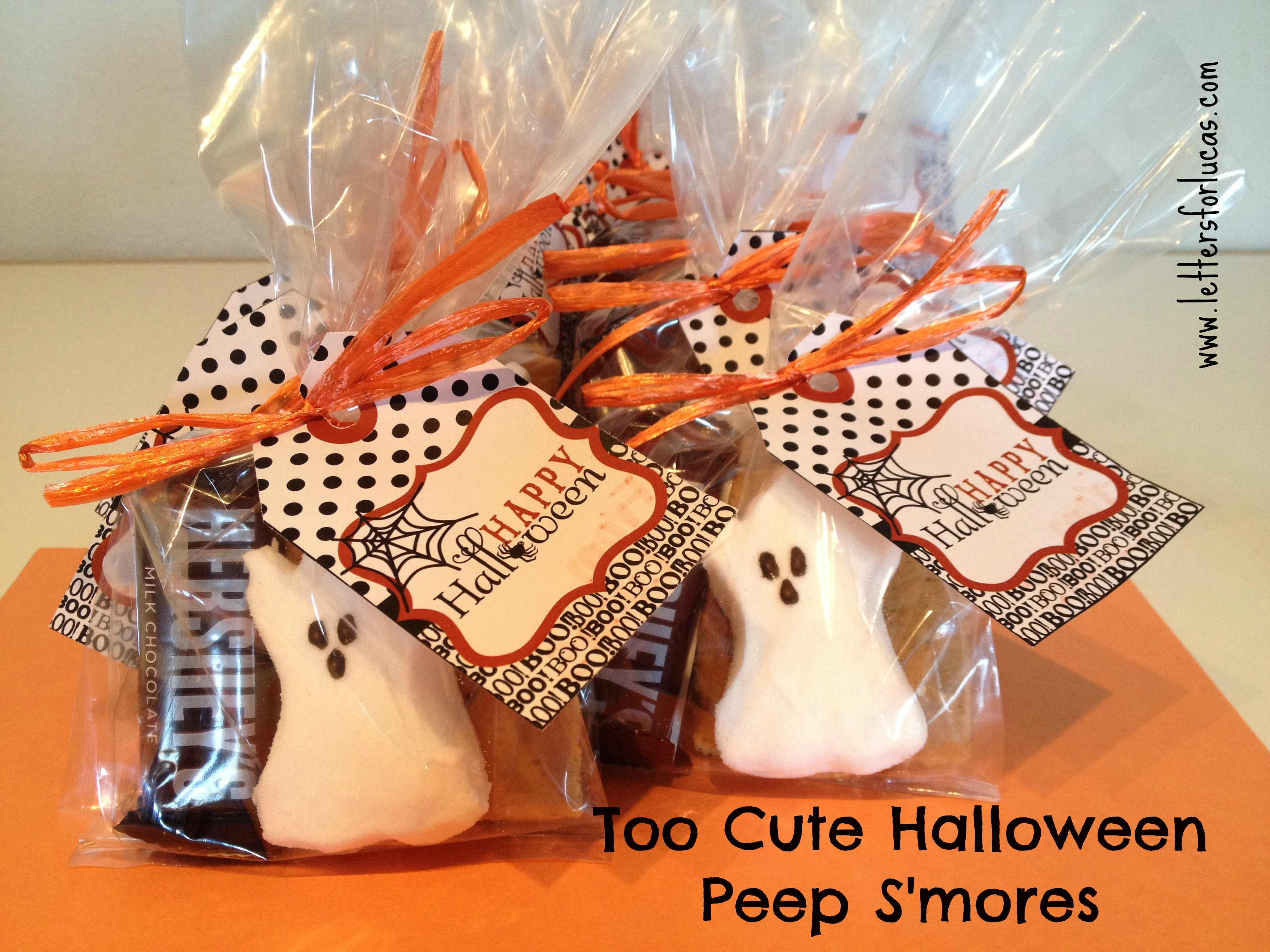 We put together 30 bags in less than an hour, so there is still time to make these for your favorite ghouls and boys!
Directions for Halloween Peep S'mores:
1 graham cracker (broken in half)

2 mini Hershey bars

1 ghost Peep (they make pumpkin Peeps too if you want to mix it up)

Place in treat bag

Tie (I used orange and black raffia and a Halloween tag I found a free printable for at Anders Ruff Custom Designs. You can download it here.
Directions for making the s'mores (in case anyone asks):
Place an unwrapped chocolate bar on top of a graham square. Top with ghost peep and second graham square. Microwave 10-15 second and enjoy!
I am so thankful for creative people who inspire me. Happy Halloween!

Related Posts: