Imagine a world where we woke up with a heart full of gratitude. Expressing our gratitude out loud and feeling blessed for another day on earth; our good fortune, our health, children, jobs, spouses, friends or simply having a few quiet moments to sit and read. It's such a simple thing and yet we take so much for granted.
Although we should express our gratitude daily, throughout the month of November, I'll be sharing one thing each day on my Letters for Lucas Facebook page that I appreciate. At the end of each blog post, I'll share that day's note of thanks. 
Please join me and if you do, use the hashtag: #30daysofgratitude. Sometimes it's hard to see the good, especially when bad things happen and you are unhappy with certain aspects of your life, but I hope this month you can focus on being grateful and all the things that make you smile.
Day 1: I'm thrilled to be pregnant, grateful for modern medicine and can't wait to meet Lucas's little sister!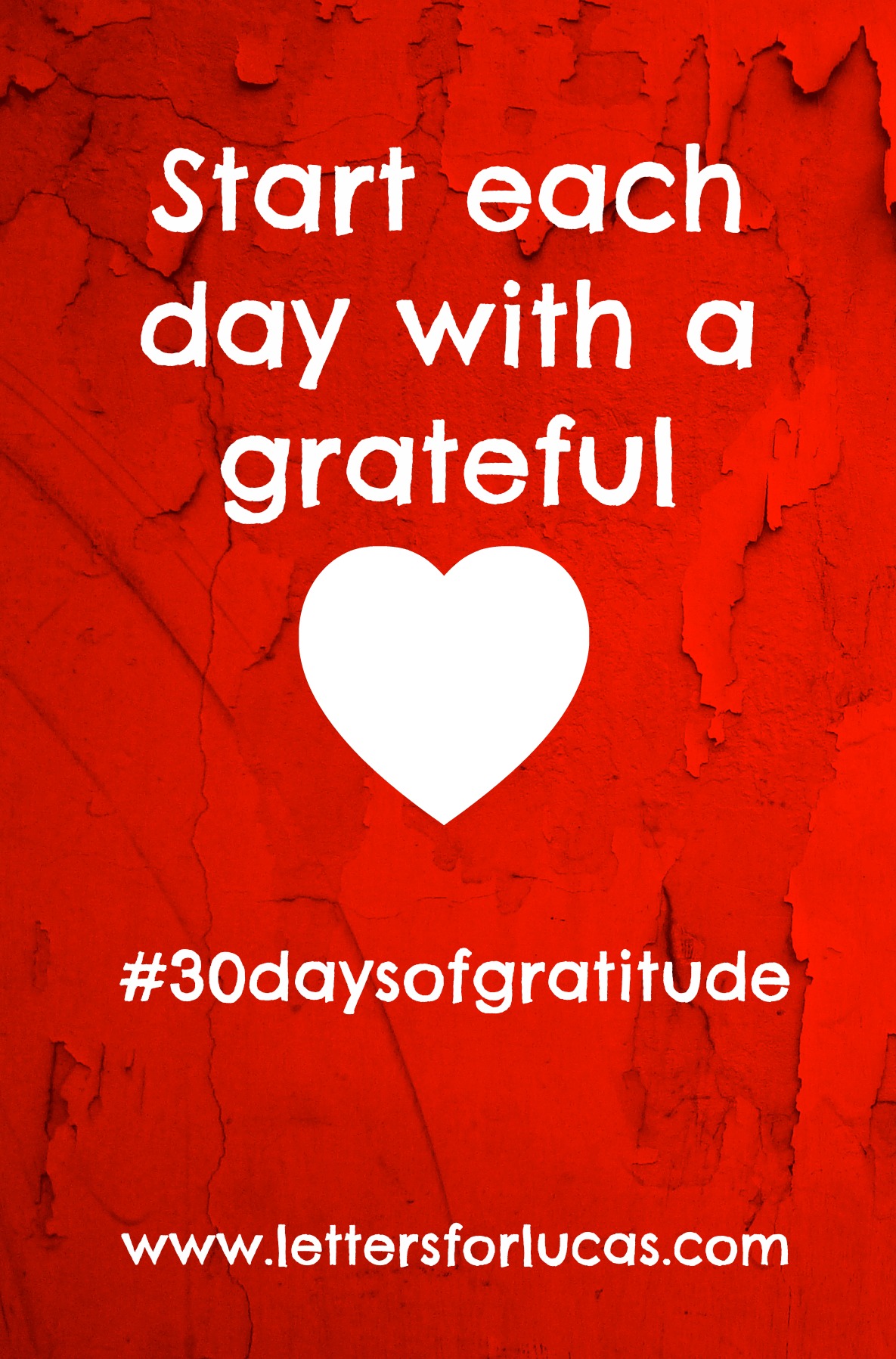 Related Posts: