California became the 31st state on September 9, 1850.
I've lived in Southern California for almost 18 years and I love it! I wish the cost of living wasn't so high and there were fewer people on the freeways, but I can't imagine living anywhere else in country. Here are 8 reasons I love California: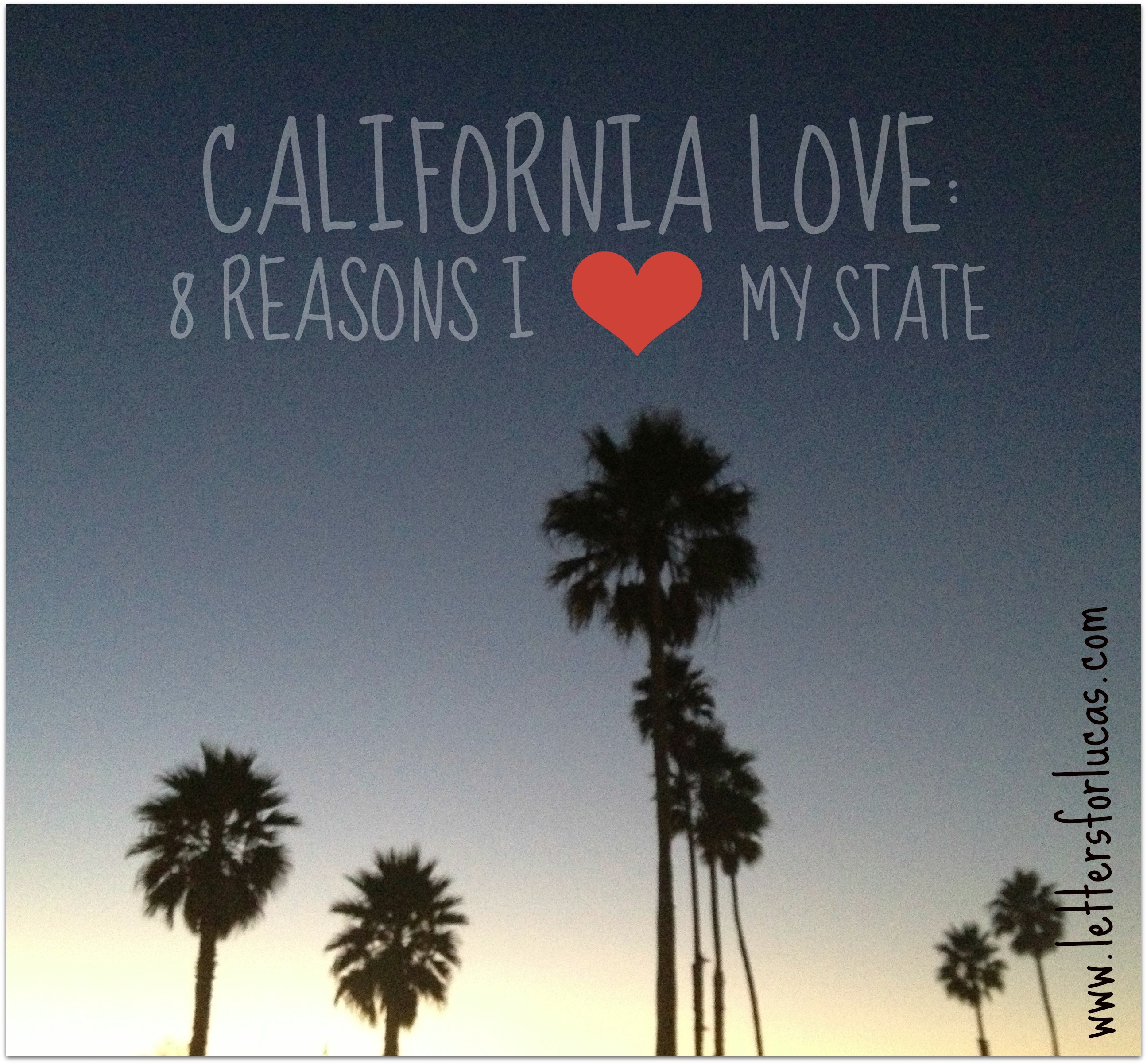 1. 840 miles of breathtaking coastline.
2. California has to be one of the few places where you never have to leave to experience every other culture. San Francisco, Vallejo-Fairfield and Stockton are the top three most diverse cities in the country and Los Angeles is home to the largest Thai Town, Little Tokyo, Little Ethiopia, and San Francisco has the biggest China Town.

3. According to The Wine Institute, there are nearly 4000 wineries in California and Californian wines out-rank all other wine-making places. Rich and full-bodied, light and fruity, deep red to crystal white, the wines produced here are outstanding!
4. Disneyland. Enough said.
5. One day you can be snowboarding, the next laying on a beautiful beach working on your tan and the day after that enjoying the desert. Depending on your mood and desired activity, you can have any setting imaginable.
6. The weather! Southern California averages 35 days a year with measurable rain. The rest of the time? Nothing but sunshine!! It's November 6 and while some people are seeing first snow falls and using their heaters, it was 80 degrees here today.

7. Hollywood, the epicenter American film.
8. My husband was born and raised here and I am glad that my son was and will be too!

Not that I need more reasons to love Cali, but if you do, these are some gorgeous photos of my state: 32 Reasons California Is The Most Beautiful State In The Country.  


This post was written for Mama Kat's Writer's Workshop, Prompt 4.) List 8 best reasons you love living in your state.
______________________________________________________
Day 6: I'm thankful for doggie day care places like The Bone Adventure that put up with our pooch er, I mean, look after our beloved pet while Lucas and I have a fun outing! #30daysofgratitude
Related Posts: