For days, I have kept a baby countdown to due date on the chalkboard in our kitchen… Lucas loves seeing the different designs I come up with and talking about whether or not she'll be on time and how big my belly is getting, how big the baby is getting, guessing when she'll make her big debut and just exactly how she'll get her.
I never thought I'd be explaining the vaginal canal to my four-year old. These are interesting and very exciting times, to say the least…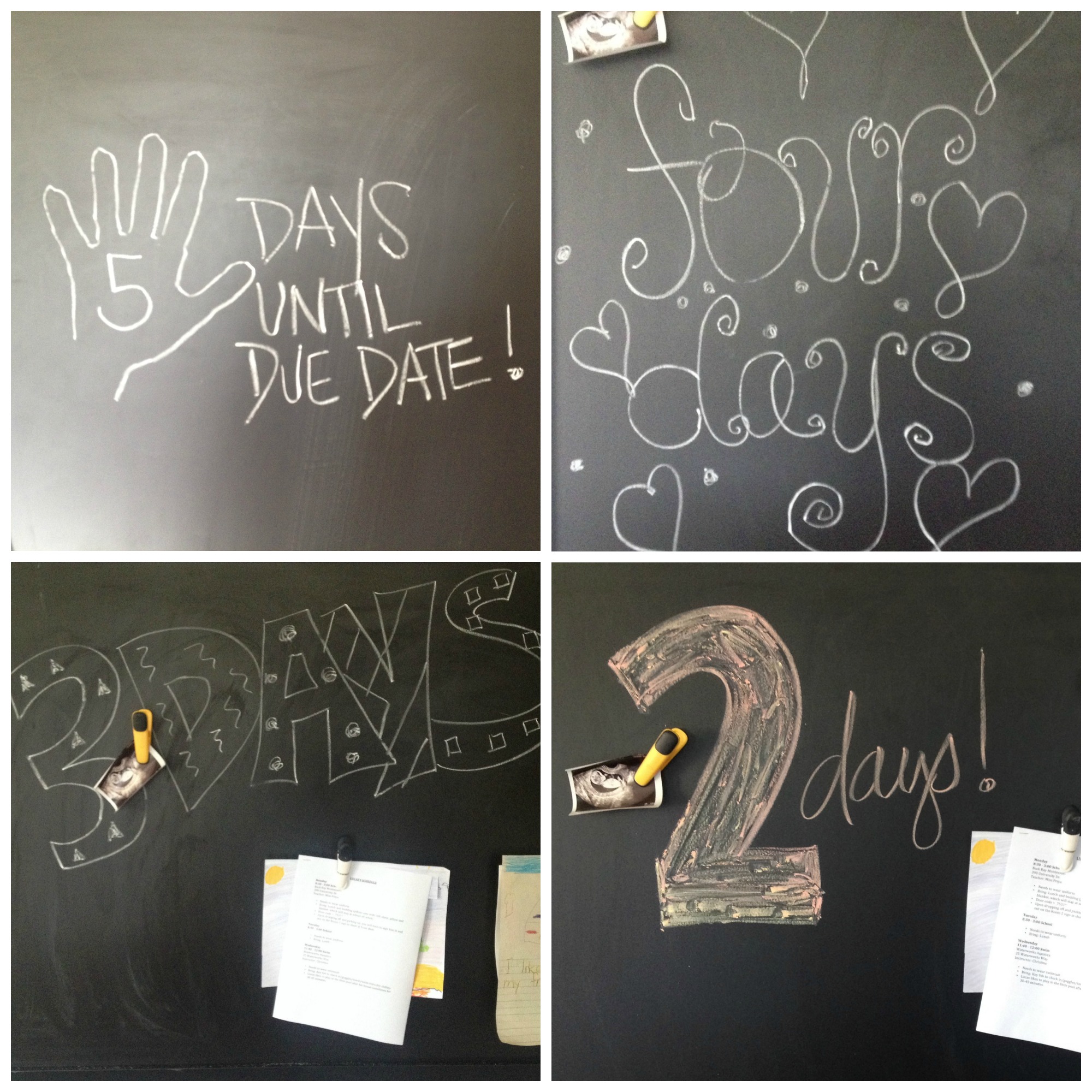 Yesterday he beat me to the chalk:
Words cannot express how much I love this boy!
Related Posts: