Okay, so the first month of the new year is almost over and I'm just now getting around to this…
It seems like a silly exercise, picking a single word or theme for the entire year, but I prefer it over making resolutions any day and it does help to focus on want is truly important.
Last year it came to me so easily… the word peace. It was what I was seeking, longing for and needing so desperately in my life.
Just days after the new year began I found out I was yet again not pregnant following a third or fourth (I lost count) IUI. It had been our 13th attempt and I was depressed and angry and although somehow not ready to give up, ready for resolution and peace. Peace in my heart and quiet in my mind.
Two months later we ended up back where had started, at IVF and this time it proved successful and with it came some peace and a lot of joy but always tethered with doubt and worry.
I don't know that I necessarily achieved the level of peace I was looking for in 2013, but there were certainly moments when I felt reflective and rested, as if everything was going to be okay. I carried that feeling with me throughout the year and throughout my pregnancy.
The last half of 2013 came with many changes for our family and lots of upheaval, a big move into our dream house and now we are in the throes of getting ready for our new baby. It's a very exciting time!
This year I want to embrace all the change headed my way and be with it.
Fully.
Completely.
Absolutely.
Perfectly.
Come what may….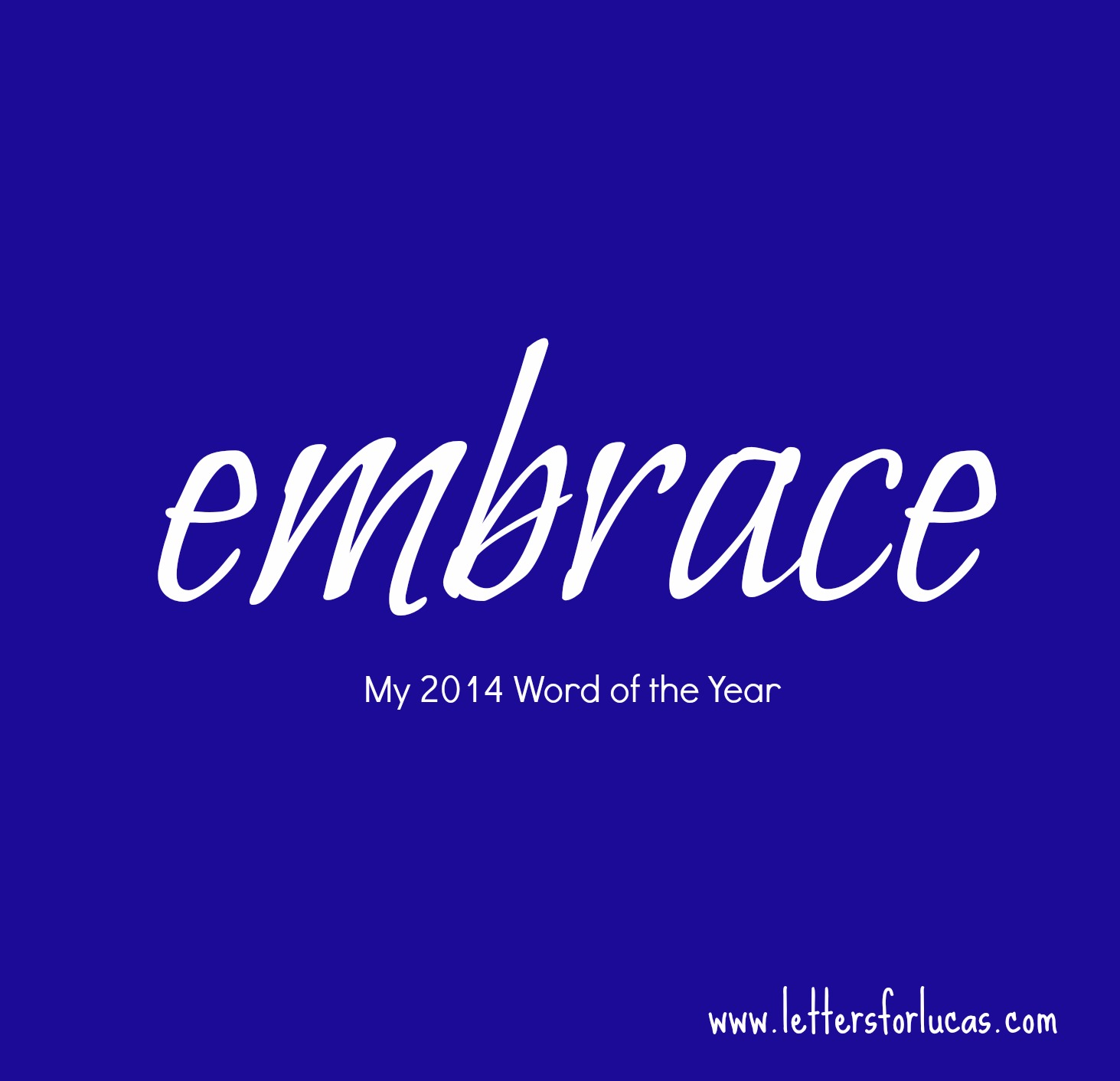 What's your word of the year and are you living up to it so far?
Related Posts: