She's here! She's here! I am thrilled, grateful, full of joy and so, so much love. There truly are no words to describe how happy I am to finally have this tiny baby girl in my arms.

However…
between constipation, engorged boobs, sore nipples, painful pumping sessions, lack of sleep, not being able to move around comfortably, swollen feet and hands, stitches, burning sensation in my abdomen, multiple bouts of crying throughout the day, not being able to drive for two weeks, an over active pre-schooler, mounds of laundry, an insatiable thirst and crazy out of whack hormones, postpartum days really suck.

On the other hand, there is a very supportive and helpful husband, an understanding 4-year-old, in-laws to look after Lucas, a sweet and curious dog, friends who visit bearing gifts, meals, sound advice and laughter, doctors and specialists who know better, breast feeding support groups, pain medication, cabbage (if you have ever breast fed, you'll understand), time and moments like this: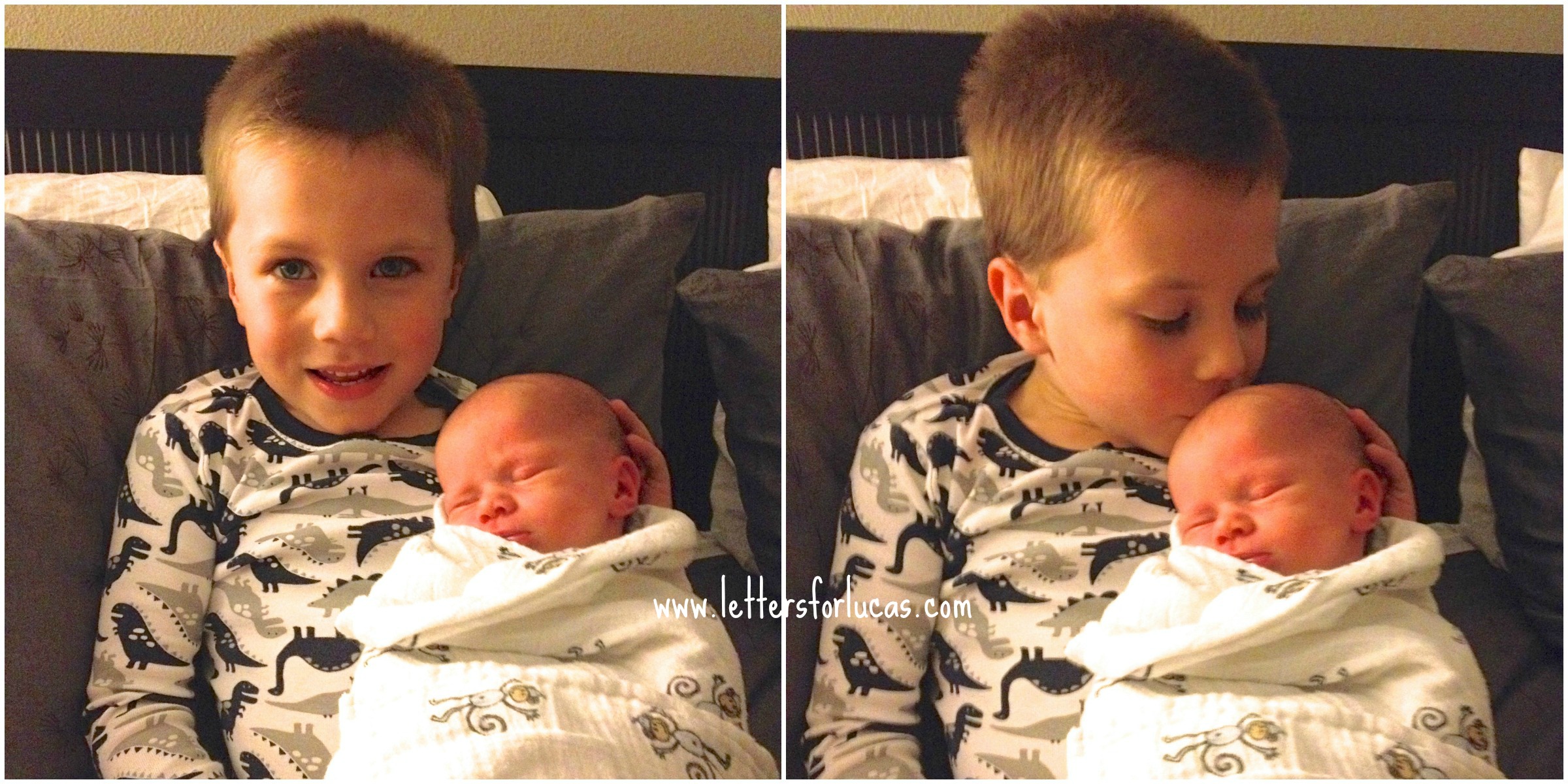 It was worth the wait and worth all the postpartum BS. Bring it… I'm getting stronger every day and slowly healing.

I will share Lola Paige's birth story soon and more photos, but blogging will be intermittent for the next few weeks as I'll be busy snuggling my newborn miracle. Thank you for understanding.

Related Posts: