We left the house at 8:30 for an 8:45 pediatrician appointment and didn't plan to return until close to 4:00. I had gotten up before both kids so I could take a shower, prepare breakfast and pack our bag for the day. I had thought of everything; I was wearing sensible shoes and excited that Lucas had decided to go the aquarium in between appointments (he and I had dentist appointments after lunch). It was the first day of his Spring Break!
We were ready to go and I was a diaper bag packer extraordinaire!
Shot records for both kids
A change of clothes for Lola, sweatshirt for Lucas
Socks
Lucas's favorite cereal bars and fruit chews
Wet Ones and hand sanitizer
Wipes
Changing pad
Bottles with measured power for two feedings plus back up packets of formula, just in case
Nipples with covers
Burp cloths
Bottled water
Extra blanket
Hats
Sunscreen
Sunglasses
Crayons
Notepad
Cash and checkbook
Fully charged phone and car charger
Keys
It wasn't until lunch time that I realized I had no diapers. Not a one! I couldn't have left the house without diapers, could I?! What kind of mother am I? Plus, hadn't I thought of everything? No diapers?! What?!

No, I hadn't left the house without diapers, I just used my last ONE at the doctor's office.
Too far from home to make it there and back out in time for our dentist appointment, we had to take a detour to a nearby grocery store and forgo going to a park. Lucas was disappointed, but understanding. He was a true champ but thoroughly enjoyed announcing (throwing me under the bus) to everyone we encountered the rest of the day by saying, "My mommy is going crazy because she forgot diapers because she was tired because she had to take care of Lola all night because Daddy is traveling".

Oy, kids! O_o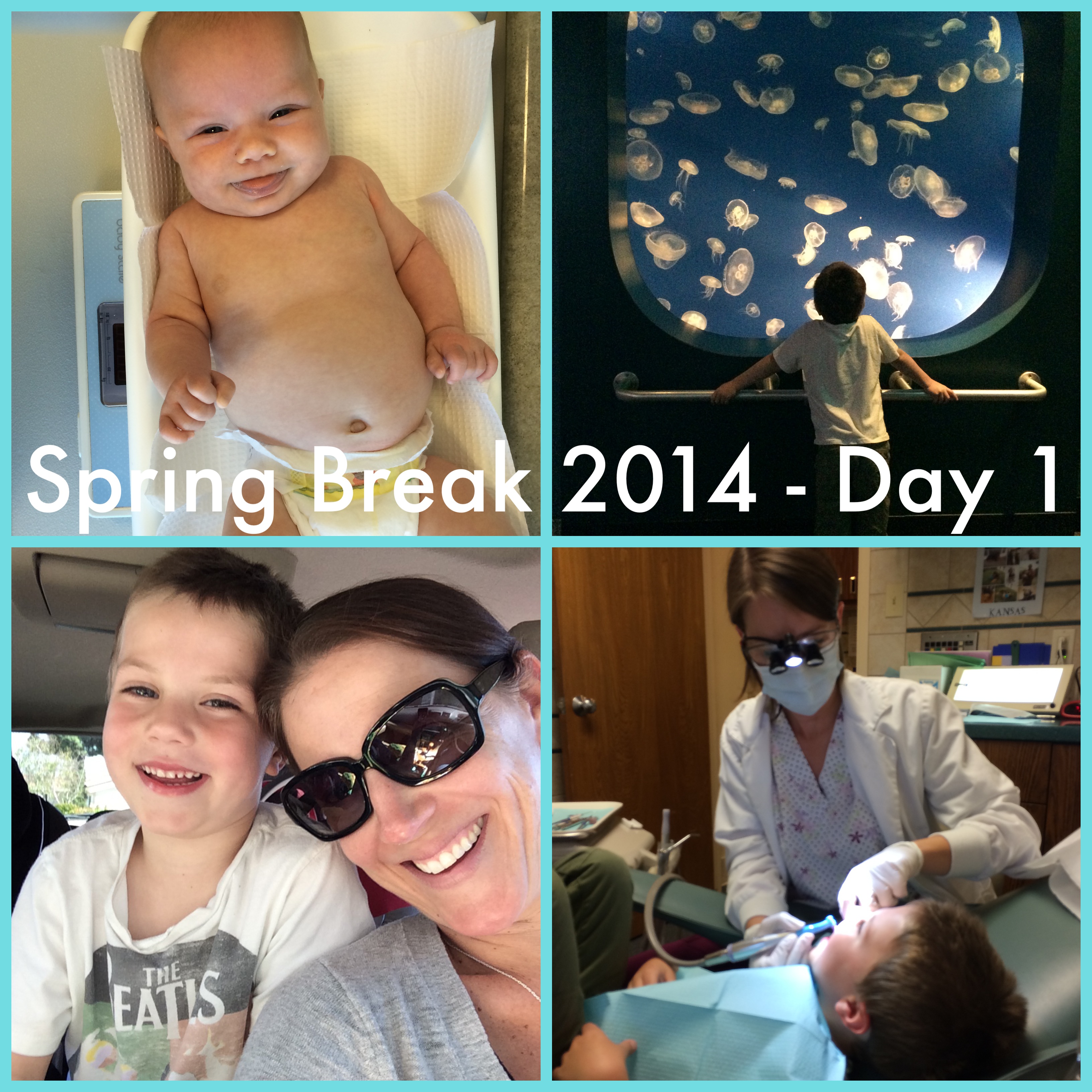 Related Posts: