It was a celebration three and a half years in the making.
I bought new dresses for both of us.
There were beautiful platters of croissant sandwiches, quiche, colorful macaroons, mini cupcakes and delicious salads.
Gorgeous flowers and my favorite people filled the room.
And the champagne was free flowing!
The gifts were generous and heartfelt, especially a Dave Matthews Band-themed diaper cake, which included diapers, of course, a Rockabye Baby! Lullaby Renditions of Dave Matthews Band CD, framed lyric, monkey onesie, Anti Monkey Butt diaper cream and monkey rattles (see photo below).

It was a day to celebrate; a Sip & See for Lola hosted and attended by my best friends and family.
Back in December, I wrote a post sponsored by Minted about how we had opted for a Sip & See after Lola's arrival instead of a baby shower/sprinkle beforehand.
As promised, here's the invitation:
Todd took the children home after a while and the game Cards Against Humanity came out. There was laughter and a few tears as I fumbled through a toast trying to express how much the day meant to me, but mostly there was love.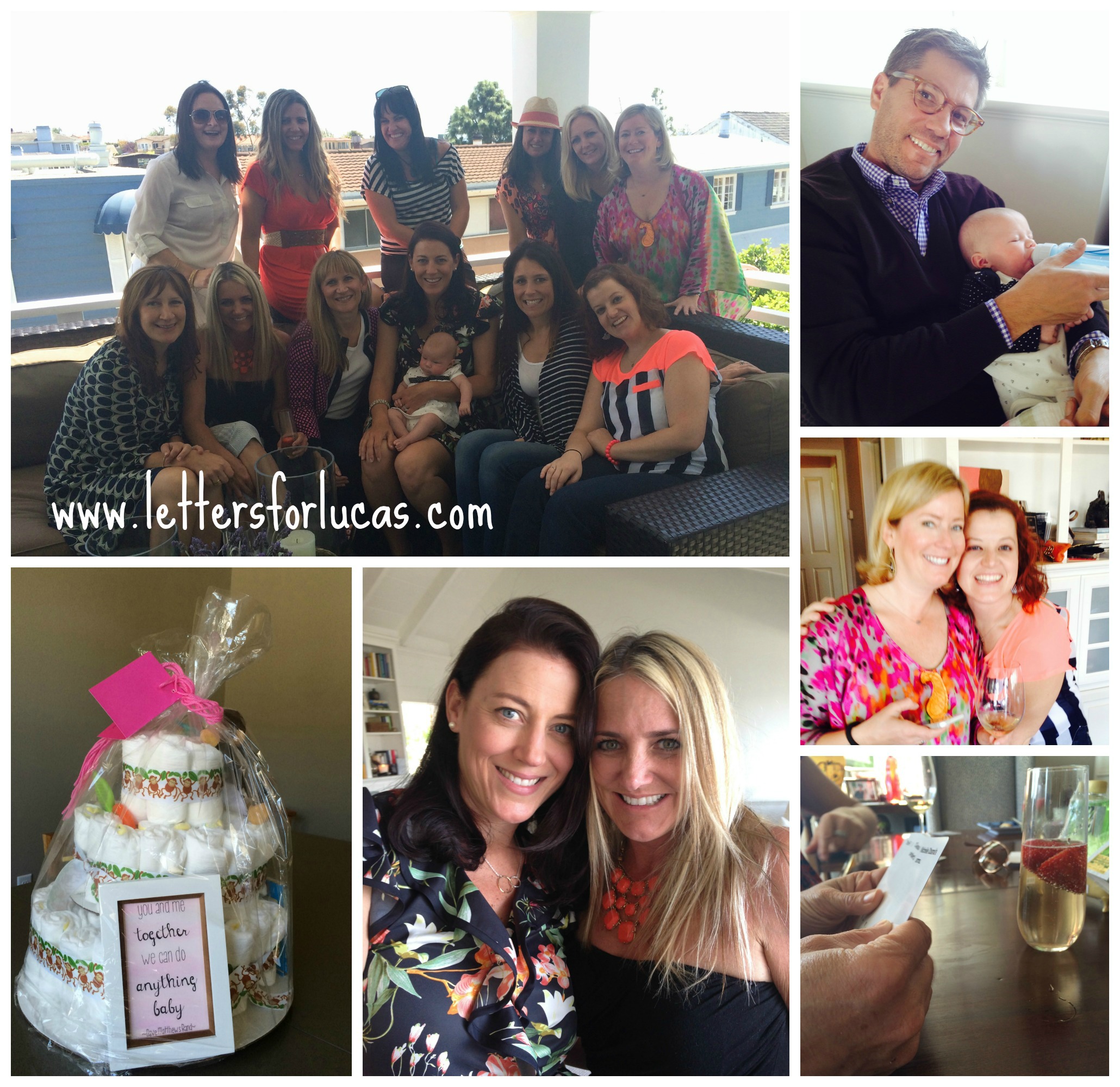 It was lovely afternoon.
Thank you, again friends and especially Leah, for getting me home safely.

Related Posts: