Have you ever had one of those days (or weeks) when nothing is really wrong yet nothing is really right?
It's hard to describe.
You continue to go through the motions and you're content and things throughout the day make you smile, but there's still a pit in your stomach, a lump in your throat.
You feel… off.
You have a lot on your mind and it's weighing heavy on your heart. The words aren't there, just the feelings and your thoughts range from everything will be okay to it's so awful.
Maybe it's a lack of sleep or an overwhelming to do list, feeling misunderstood and under appreciated, a devastating news story you read about, a child that refuses to stay little, a friend that has disappointed you forcing you to see them in a whole new light, being the recipient of a kind and generous gesture, worried about another friend's health prognosis and overall well being, learning that a family member has died, a combination of all of the above.
Whatever it is, you're on the verge of tears.
Stress eating and a shopping spree don't help, nor does wine or a long walk. That's when you know it's really bad.

Suddenly and mercifully, when you least expect it, you let it go.

All of it.
Unprompted by a song on the radio or a Kleenex commercial on TV, you cry.
A good cry.
A healing cry.
Release.
Clarity.

When was the last time you had a good cry?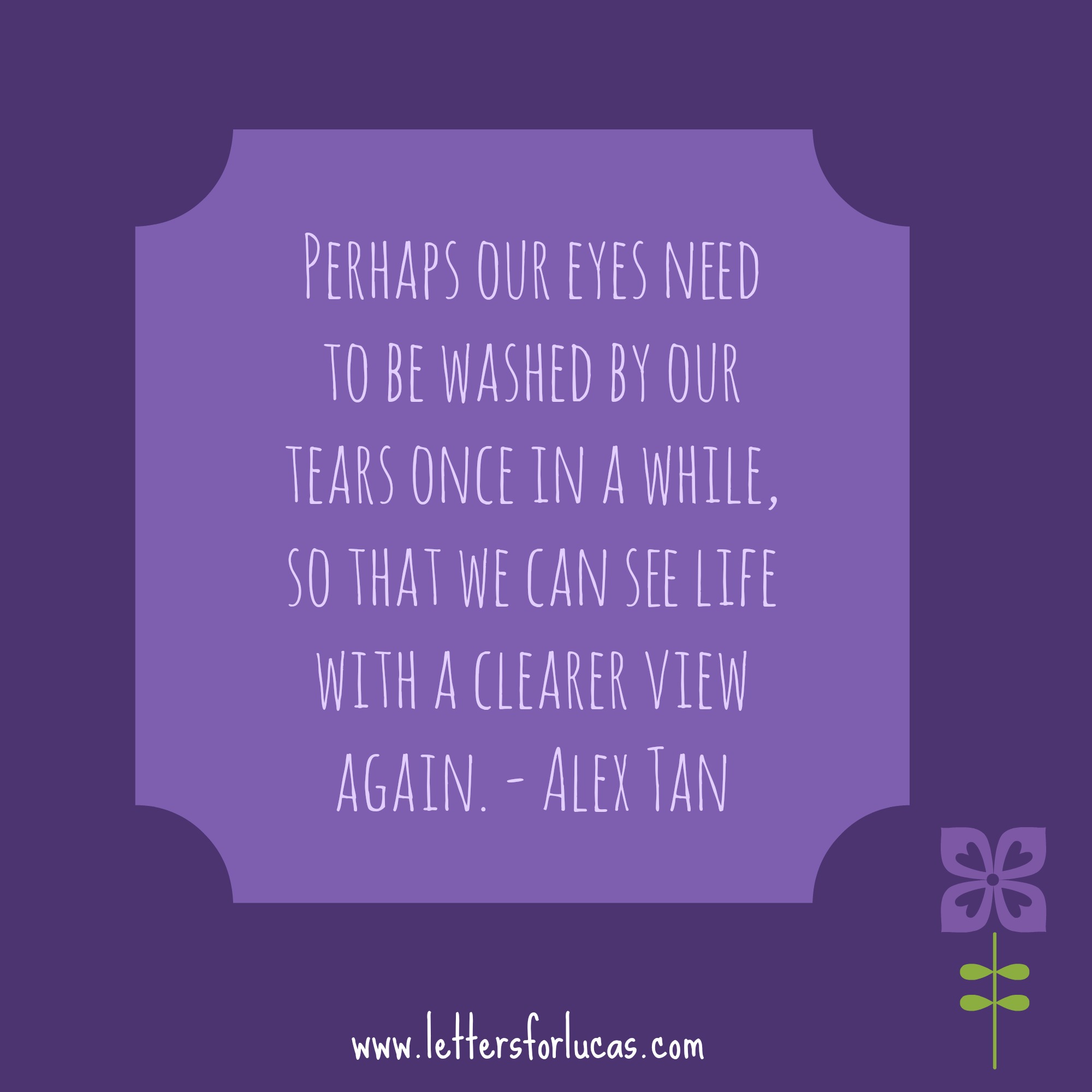 Related Posts: