Yesterday was Lucas's last day at the preschool he has attended for three years. We tucked a love note in his lunchbox and shared cookies and snacks to celebrate with his classmates, who had all signed an adorable farewell card for him. He brought home the name tag that has been affixed to his tiny desk since January and his personalized pencil box.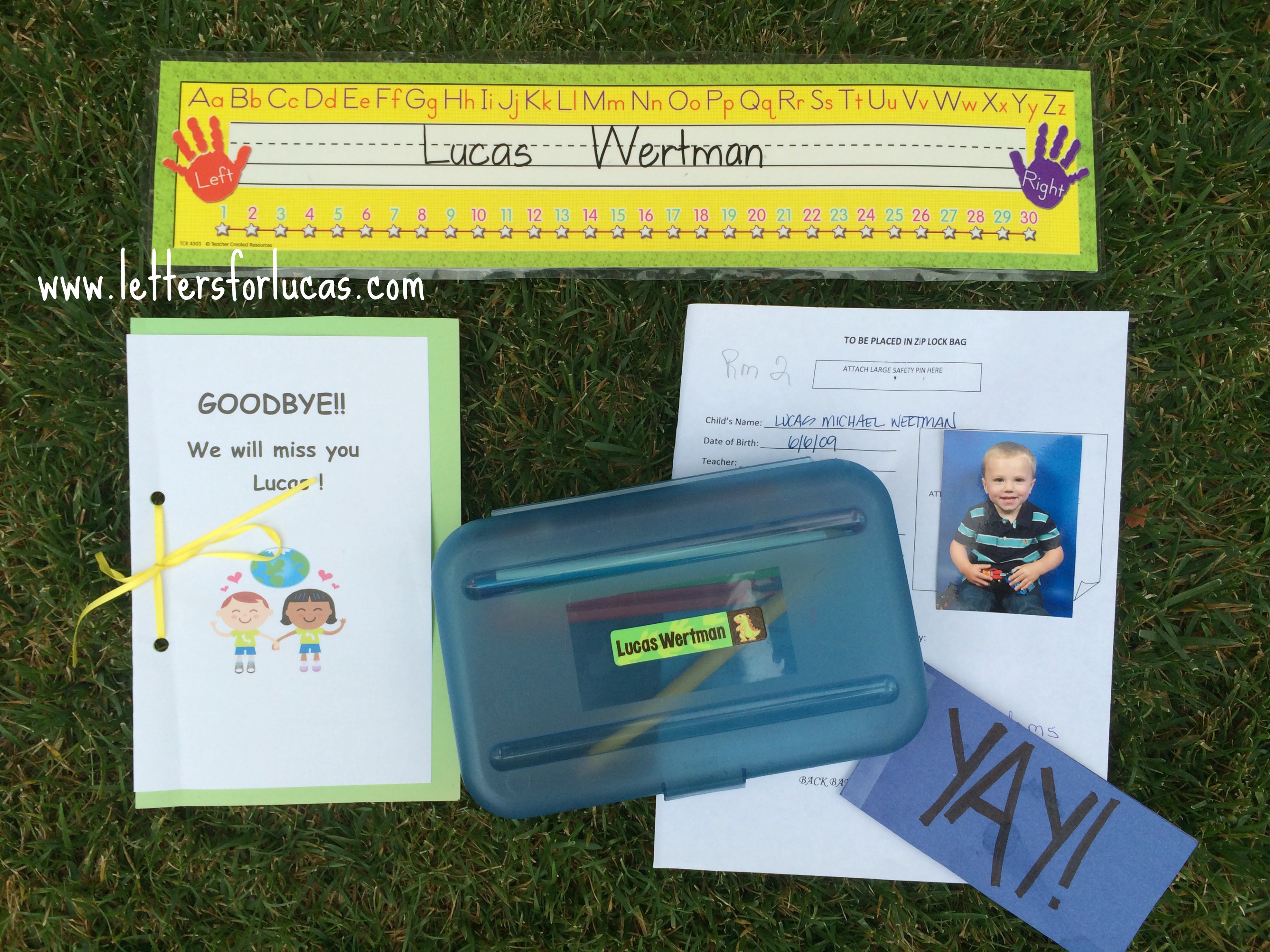 He was fine yesterday but the day before he was very emotional about not seeing his friends again. As soon as he saw me, he burst into tears. Having moved around a lot as a child, I could completely empathize. I assured him that we would keep in touch and he could see his friends as often as he wanted, in fact I wrote a note for one of the mothers right then and there to prove I meant it. She has already called and a play date has been scheduled for next week!
He has come along way, our little boy. I often wonder if we sent him to school too early; he was barely two-years-old, not even potty trained. It was only two mornings (9:00-12:00) a week to start and then three and then three full days (9:00-3:00) and then four full days.
Lucas has had three teachers and been in two classrooms at the small Montessori school. They have taught him a lot and I am grateful to his teachers and the staff for their dedication and for making his first educational experience so positive.

He has outgrown the small school now and will be attending a much bigger private school in September, where there will be new things to learn and many friends to make. We are very excited about this milestone.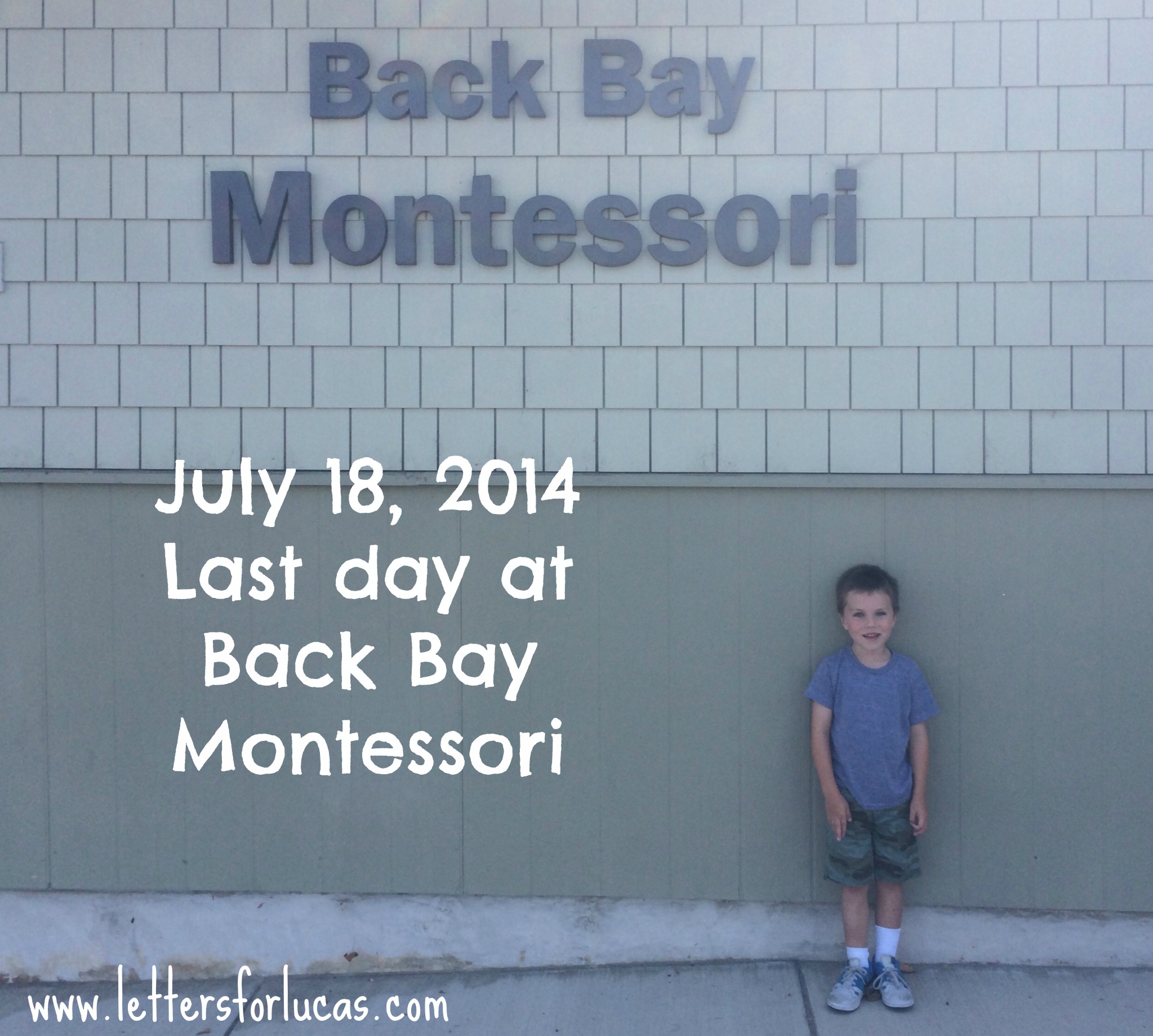 And if you are getting sick of my OMG-my-son-is-a-Kindergartener posts yet, I'm sorry. They will continue throughout the summer and probably all next school year.
Related Posts: