We love books in our family!
Reading has always been one of my favorite pastimes and before either of my children were born, they had a ready and waiting library of childhood classics. Now reading together before bedtime is sometimes the best part of our day. We snuggle up together with a pile of books, with firm instructions to "read them in the order on your lap" and I try out different accents and change my voice as the characters do and we giggle and talk about the illustrations. At five-and-a-half, Lucas is starting to read now and hearing him read to his little sister, Lola fills my heart with so much joy.
We especially love new books and new titles find their way into our house several times a month thanks to three different libraries we frequent and a mom who has way to much access to Amazon Prime!
To receive a book in the mail is quite the thrill. Brand new and/or new to us books must be read right away!

Since its arrival, This House Needs A Mouse by C. Jeffrey Nunnally has been enjoyed many, many times.
This delightful book follows a mouse on a mission to find a house and escape the pet store he's confined to and through a stroke of good timing, quick thinking and a family that needs a mouse to help with all the crumbs in their house, the mouse finds himself full of purpose and happy.
Soon the poor mouse's life is turned upside-down by an unfortunate chain of events involving traps, rat poison and one unmotivated cat, but this seemingly ordinary mouse comes to grips with his new situation and his true purpose in life.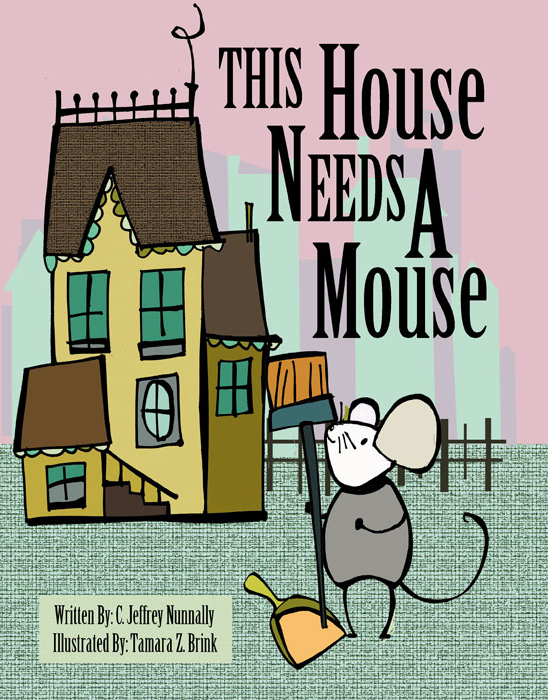 Lucas loves the repetitive language, rhyming and darling illustrations by Tamara Z. Brink. Every time we read it together he points out something different about the three families featured in the story and always giggles at the surprise ending. I love the underlining lesson that even ordinary things and people (and pets) can be extraordinary!
Treat a child you love to a copy of this adorable book and I promise it will soon be a favorite for you too.
This House Needs A Mouse is available now on the book's website, Amazon, Barnes & Noble, and Big Tent Books. You can also find This House Needs A Mouse on Facebook and tweet with the author, C. Jeffrey Nunnally on Twitter.
Disclaimer: I received a copy of This House Needs A Mouse to assist in my review. No other compensation was received. All opinions expressed are my own.
Related Posts: