Lucas asked quietly and consciously to look through my jewelry box. I'll never forget how surprised he was when I said yes.
We sat on the floor of my closet and carefully went through each drawer and compartment. I let him handle items as I explained where I got them or who gave them to me. He listened intently.
The sapphire and diamond earrings and necklace set my parents gave me were my something blue in my [first] wedding.
A Claddagh ring from an old boyfriend.
The white tassel from my cap bearing a 96 for the year I graduated from college.
The first birthday present his father gave me after we started dating; a necklace with an engraved pendant that reads: I call for your abundance like an armor of ships.
A cameo brooch pin that belonged to my grandmother.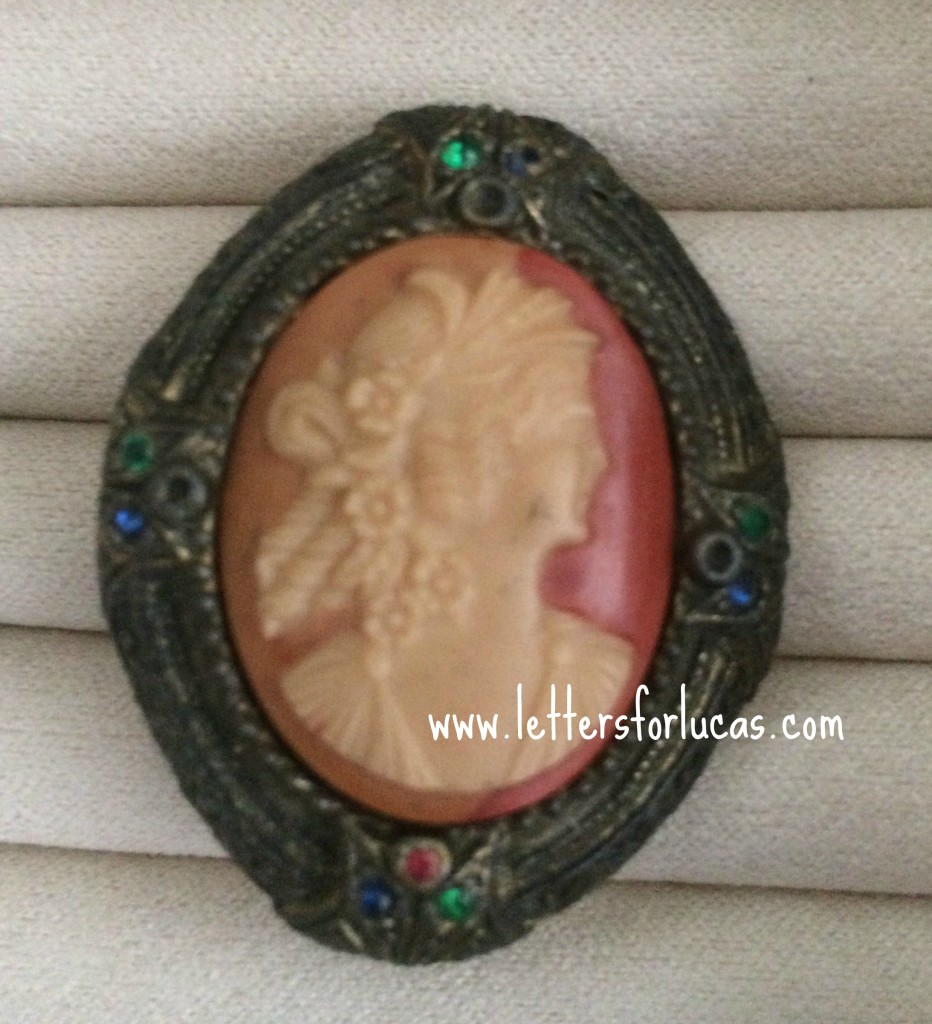 A metal bracelet I bought from a street vendor on the beach in Cabo.
Various bangles and baubles, odd rings I never wear, tarnished earrings, a strand of pearls, turquoise, coral, shell and gunmetal necklaces, a pair of delicate silver hoops that were my mother's, several items from Stella and Dot (my latest jewelry obsession), the tiny silver spoon, which was a gift from our beloved fertility doctor when I graduated from her office to my regular OB, monogrammed charms, stray fortunes from fortune cookies and other gifts from family and friends.
Lucas was focused as he tried on bracelets and slipped necklaces around his neck.
You never wear this.
Oh, I like this one, it sparkles!
Doesn't Aunt Leah have this too?
This is so pretty.
It wasn't until we got to the satin navy blue jewelry travel bag in the bottom drawer that I realized this may have been a mistake.
Inside the bag is a smaller red pouch that I keep the jewelry my parents were wearing when they died; their wedding bands, my mother's engagement ring, my father's college class ring, my mother's gold necklace, bracelet and two other rings and my father's Mickey Mouse watch, whose long white-gloved hands are frozen at 10:03. The band still very faintly smells of him.
I remained composed as I showed Lucas each piece and answered his questions.
Why do have these, Mommy?
How did you get them?
Will you ever wear these?
Will Daddy?
Your dad had big fingers.
I thought there was nothing of real value in my jewelry box, just a bunch of costume jewelry and certainly nothing that a five-year-old boy would find interesting. I was wrong and now to both of us, it is full of memories, stories and small treasures.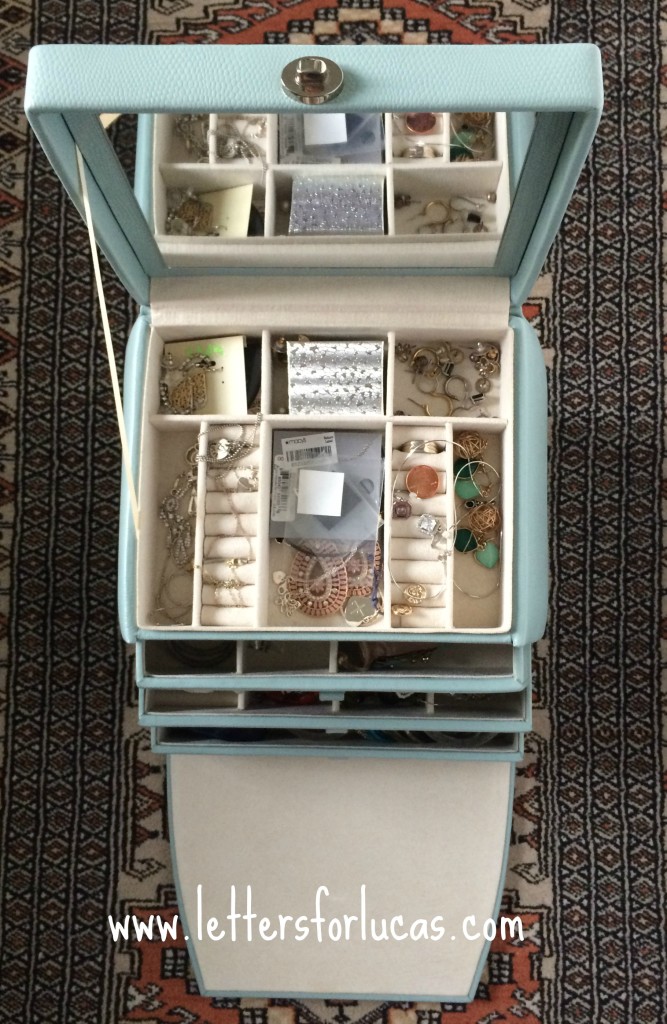 Related Posts: