I never want reading to be a chore for my children. I want them to love it as much as I do. I want them to let books take them to far away places and introduce them to new and interesting people. I want them to fall in love with characters and words and share their favorite titles with me someday. I want reading to be one of their favorite pastimes.
You can imagine my excitement and worry when the book report assignment came home from my son's Kindergarten teacher:
One book report per night, including weekends.
Must include:
Title of the book
Author
Favorite character
Two-three sentences about the book
Picture
No make-ups, unless ill and for every ten book reports turned in, there is a prize; books, gift certificates to favorite local eating establishments, the honor of being able to read to the Principal, Vice Principal and Pre-K class, pizza lunch with the teacher, etc. If you turn in 100 book reports, you get your very own stuffed Mighty Monkey (the class mascot).
The directions clearly state that book reports are "not mandatory" and should not be considered part of the child's nightly homework.
Tall order for a fiver-year-old, (not to mention his parents) but guess who hasn't missed one single book report yet?
This guy!!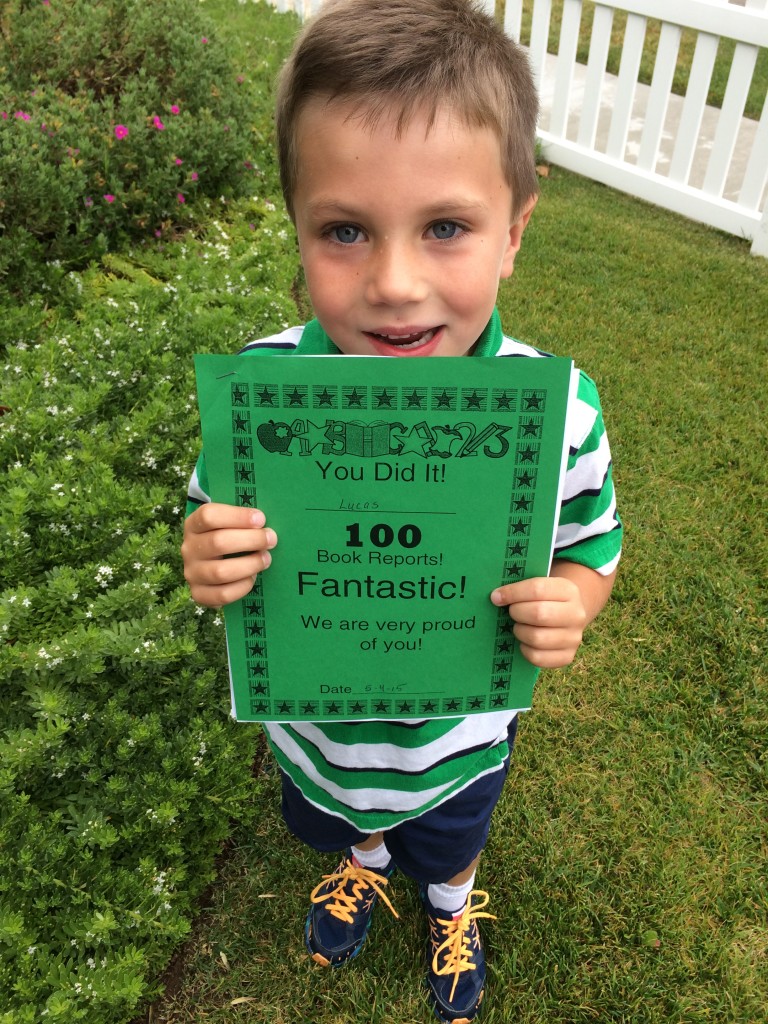 Lucas has made the nightly book reports part of his homework and almost always enthusiastically completes them. It's harder to get him to do them on the weekends.
He carefully chooses books from the many we have lying around our house, (usually overdue library books) and we will snuggle up and read them together. Then he diligently draws an accompanying photo and describes his favorite parts. His spelling isn't always perfect, but it is phonetic and his writing is atrocious. I must repeat, "neatness counts" a dozen times throughout the process.
As of last week, Lucas was only one of four in his class of 19 to have reached this milestone! He's still reading and has until the end of May to keep turning in book reports.
I am so proud of my little bookworm.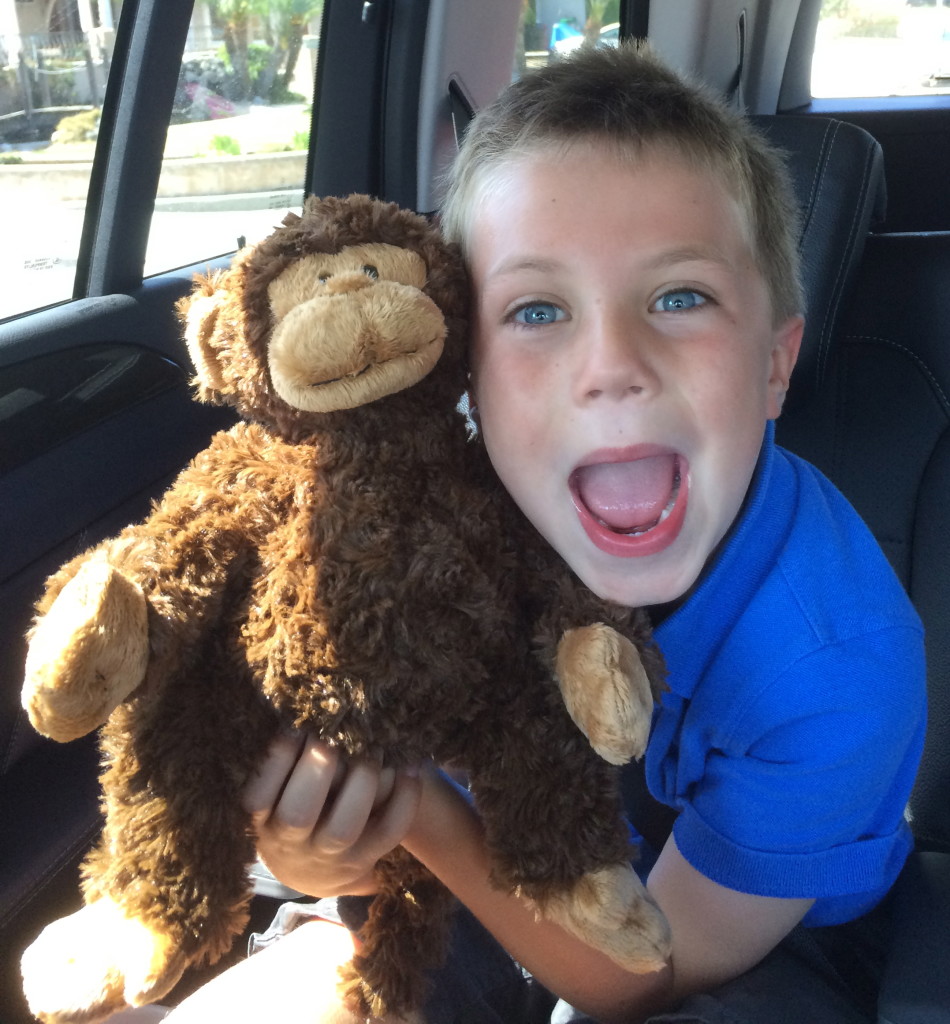 Related Posts: