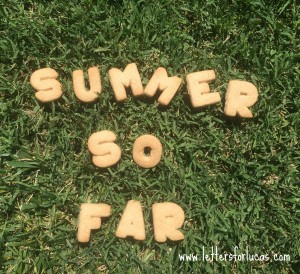 It has been almost two months since my last blog post. I was hoping to have a lot more free time this summer to dedicate to my writing and Letters For Lucas, but that wasn't meant to be. Instead it has been a crazy busy couple of months filled with pick ups and drop offs, play dates, visits with family, beating the heat and very little down time. We're making memories and having fun but it's going by way too fast!
With what little time spent without children quiet time I do enjoy, I prefer to work out, take photographs and read.
I have stayed up way too late to read some awesome books so far this summer… Thirteen Reasons Why by Jay Asher, If You Find Me by Emily Murdoch and The Good Girl by Mary Kubica. And I started Judy Blume's In the Unlikely Event last night. I adored Blume as an adolescent and teenager and so far I'm not disappointed.
I turned 43 the end of June and my husband and I spent a magical weekend in Palm Springs. We stayed at The Parker and I have thought about it ever since. More to come on this…. Trust me when I say, this hotel deserves its very own blog post!
I took a six week photography class and while I may still be utterly confused by depth of field, exposure modes and apertures, I love getting to know my camera. This was my best shot. In my ever humble opinion.
Shortly after I took this, I tried to photograph a lily and fell on the side of a pond and damaged my lens. It has been at the repair shop for 10 days. I also ruined my favorite pair of white capris and I did not get the shot.
A week ago, Lola turned 18 months old and I'm still in shock. She's wild and silly and is enjoying testing her boundaries and giving us all a run for our money. She loves to go for walks around our neighborhood and sit at the bar stools around our kitchen island instead of in her high chair. She'll eat anything her brother doesn't and wants to play with whatever he is. Lola is awesome.
On Friday, Lucas completed his fifth and final week of camp and will be at home with me for the remainder of his summer. I'm looking forward to a looser schedule, lazy mornings and some fun afternoon outings. He goes back to school September 2. As challenging as it is to have two children home for the summer with such varied interests, not to mention abilities, I love spending time with my loves and I'll be missing Lucas when he starts first grade (!) in the fall. Four short weeks from now.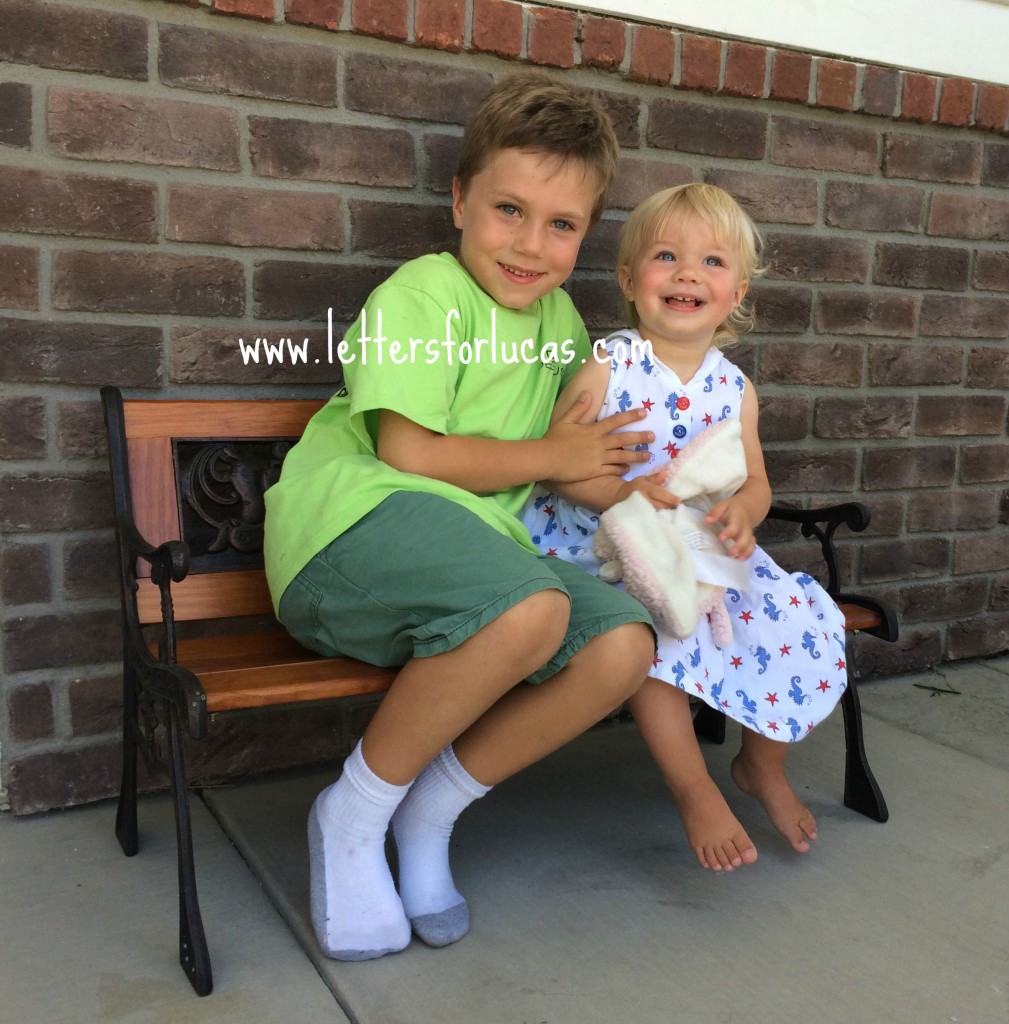 Today is Todd and my eighth wedding anniversary. A bronze milestone. Whatever that means. I suppose bronze is stronger than iron and copper, symbols of earlier years of marriage. A union of two lives and the strength resulting from combining time with perseverance. I like that and I love him. I'm so lucky he picked me to share this life with.
Eight years and counting…
How is your summer so far?
Related Posts: