~ I wrote this August 23, 2016, but I don't get around here very much anymore. ~
From the window of my walk-in closet I watched a man my husband works with pick up Lola's crib and mattress from our front porch, load it into his van, and drive away.
It took him three trips to and from where we left the furniture and a garbage bag full of baby blankets and linens.
His sister's friend or a cousin or someone who can't afford one, needs the crib now more than we do.
The lump in my chest arrives almost immediately upon witnessing this and I have the following thoughts….
I'm thrilled to see the crib go to a new home and I love the thought of a new baby sleeping in the crib.
I'm a big fan of out with the old and in with the new.
I enjoy my children reaching new milestones exactly around the time they are meant to.
And yet, although I know it's time, I'm tearing up as I watch the man drive away.
I want to yell out, "Stop! We need it one more night".
Lucas's crib is still in the garage. We will be donating it next. His is dark wood and we spent a small fortune on it and it's matching dresser and bedside table. Because… first born.
Lola's crib is white. I had to get her white because she's a girl and all little girls have white furniture.
The mattress, however, provided gentle slumber to both of my small babies and I hope whoever sleeps on it now is surrounded by love and light and has the sweetest dreams of a bright and prosperous future.
It's time.
Lola enjoyed two years, two months and one day in that crib. Prior to that, she was in a bassinet in our bedroom.
She outgrew that too, as it seems this is what babies do.
Now she proudly dreams her nights away in a big girl bed.
A beautiful white sleigh bed.
With ice cream sheets.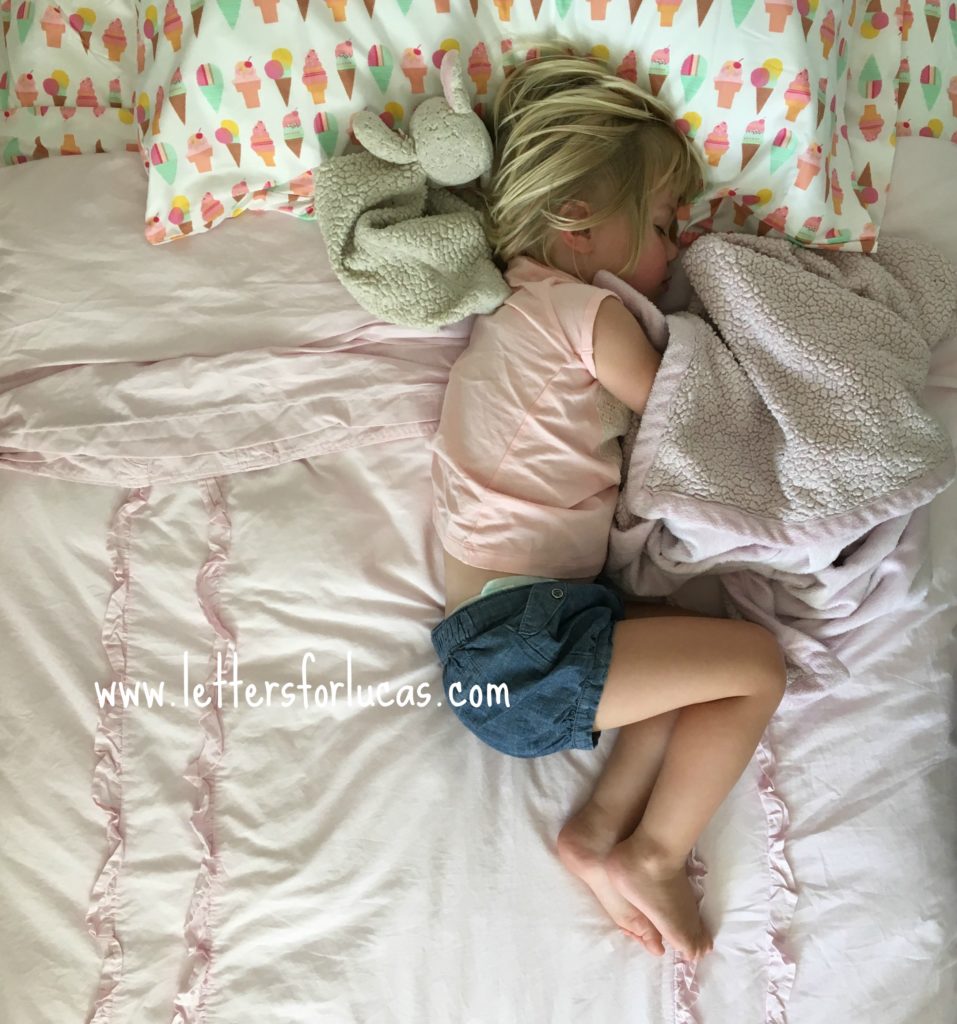 Save
Save
Save
Related Posts: