As soon as Anna Whiston-Donaldson's book, Rare Bird: A Memoir of Loss and Love arrived in my mailbox I started reading it. I literally ripped it out of the manila envelope it arrived in as I walked up to my house and started with chapter one entitled, You're Braver than You Think.

Something stopped me.
I knew full well what the book was about; Anna's son Jack died in a flash flood while playing with neighborhood friends in the rain. It is a tragedy that is almost inconceivable to consider. Parents should never have to bury their children. Ever.
There was a part of me that wondered if maybe I wasn't in the right frame of mind to begin such a heavy story, one that was sure to cause me to draw parallels to my own grief and loss and pull me into a depression I didn't have either the time or inclination to revisit. I wasn't ready to go to that place in that moment.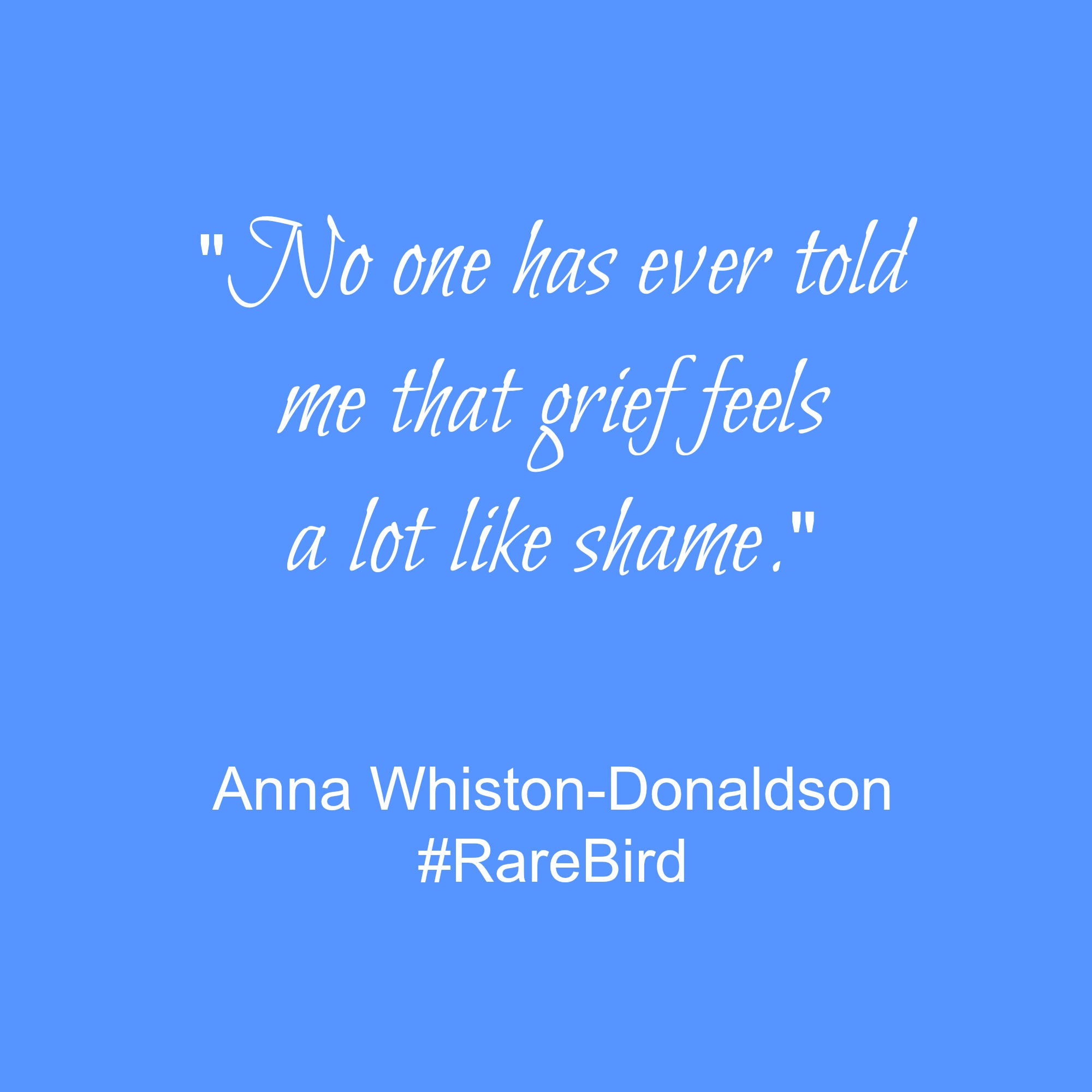 That was the end of July.
By September, I had somehow successfully managed to avoid reading any reviews on Rare Bird or discussing the book with anyone who had already read it.
I picked it up again and finished two days later, on the third anniversary of Jack's death. Ironic, right? I e-mailed Anna immediately to tell her how much I loved her memoir, how much I appreciated her tender words, full of wisdom and grace, beauty, love, pain and hope.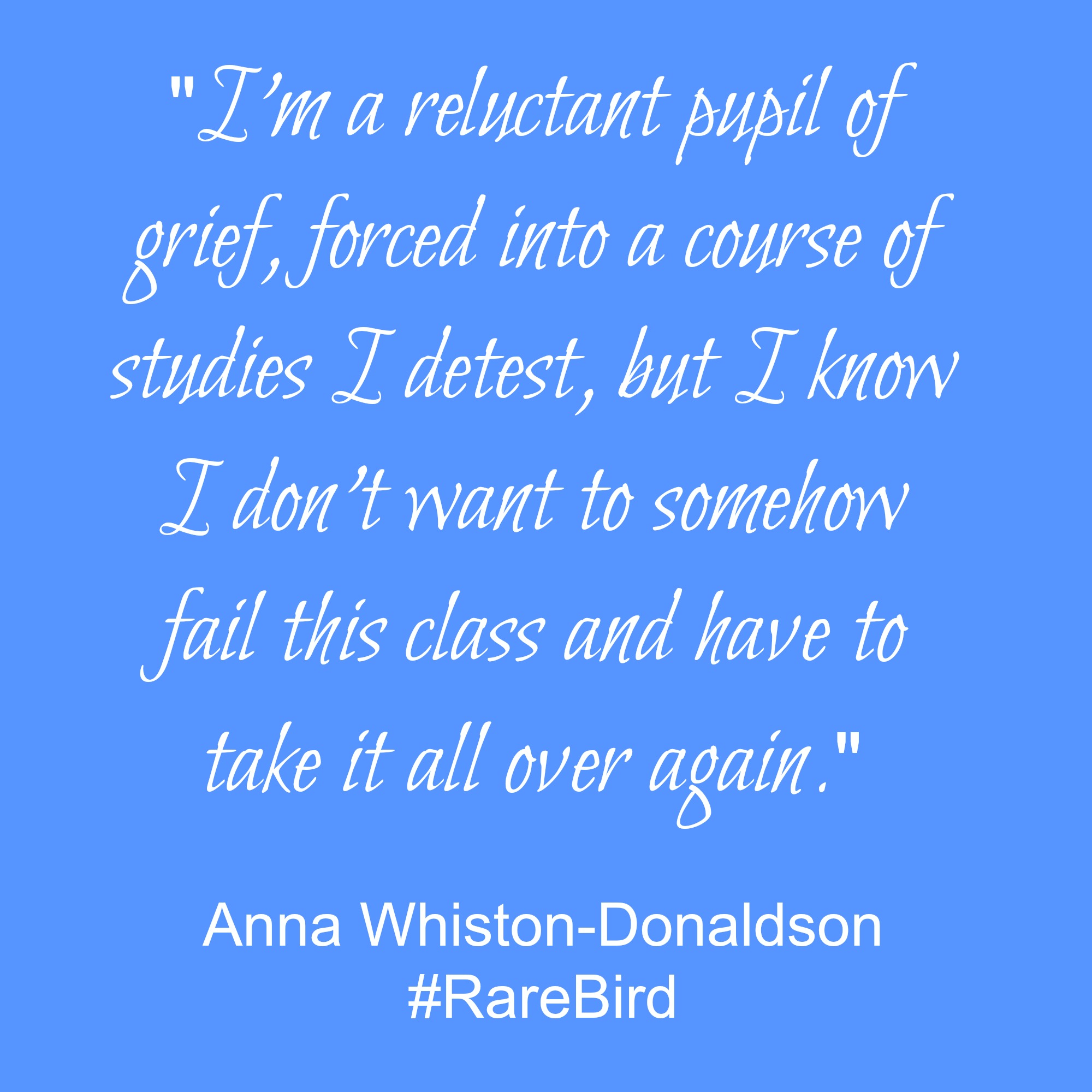 I wanted her to know that I learned something about grief by reading Rare Bird. I realized that the thing about grief is once you've experienced that kind of loss it's always with you and takes very little to conjure. It could be a quote, a piece of music, a passage in a book, walking by a stranger in the supermarket that smells like someone you lost or simply sharing your grief story with others. It can happen at any time and without any warning.

Through my personal grief journey I have discovered that grief is a tricky beast and everyone experiences it differently. So much of what Anna shares I felt when I lost my parents in a tragic, fluke accident way too soon. As Anna says, "loss is loss is loss".

Rare Bird isn't just a memoir. It is a beautifully written handbook for anyone who is grieving, who will grieve, or who will be there for someone who is grieving, but don't just take my word for it, her book has already been praised by The Washington Post and Publishers Weekly.
Listen to Anna tell you about her book in her own words: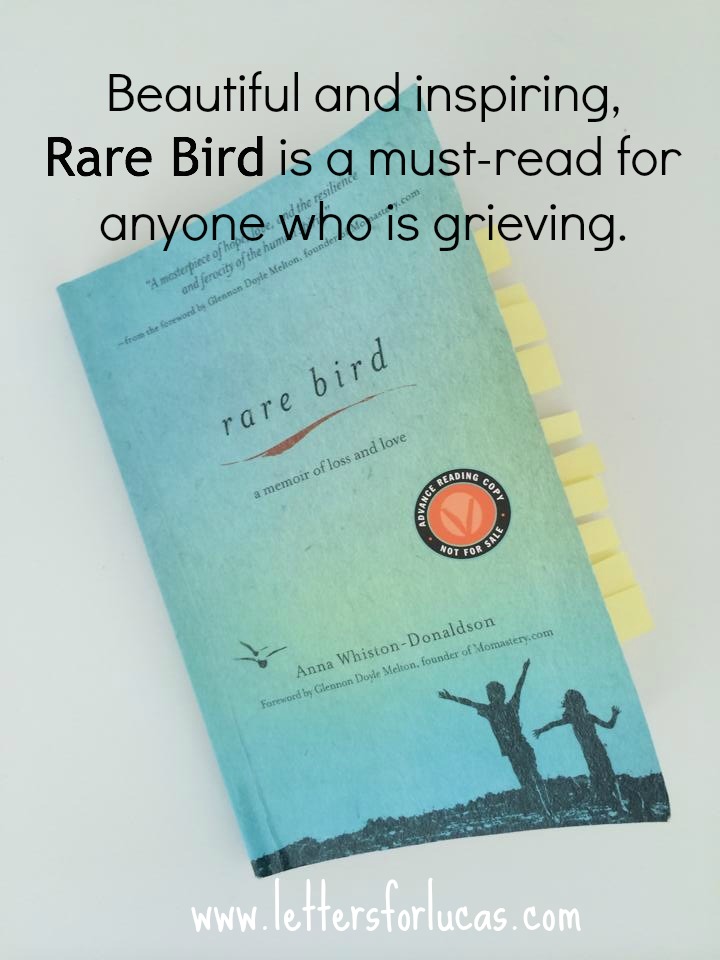 Disclaimer: I received a copy of Rare Bird: A Memoir of  Loss and Love to assist in my review. No other compensation was received. All opinions expressed are my own.
Related Posts: