Let me first preface this post by saying I am not the craftiest mom on the block and I have burned rice at least TWICE, but I can usually follow instructions.
Pinterest, while it may be somewhat of an obsession for me, (I have pinned over 5000 things) it mostly makes me feel inadequate about my life, my body, my homemaking skills and my craft quota. 
I daydream of being that wife and mother that presents her family with four course homemade meals daily, decorates to the nines for each and every holiday, (or and day that end in -y) travels to far-off exotic destinations, always looking stylish and chic while doing any of the above, hand makes everything and knows how to decoupage, macrame and fishtail braid.

Every once in a while, however, I come across an idea I fool myself into believing I can pull off.
Pinterest is a great place for inspiration but the the outcome rarely resembles the picture, at least in my case. But at least I try…
Here are three of my latest attempts that are worthy of sharing!

The Pin – Book Cover Art Work

The Project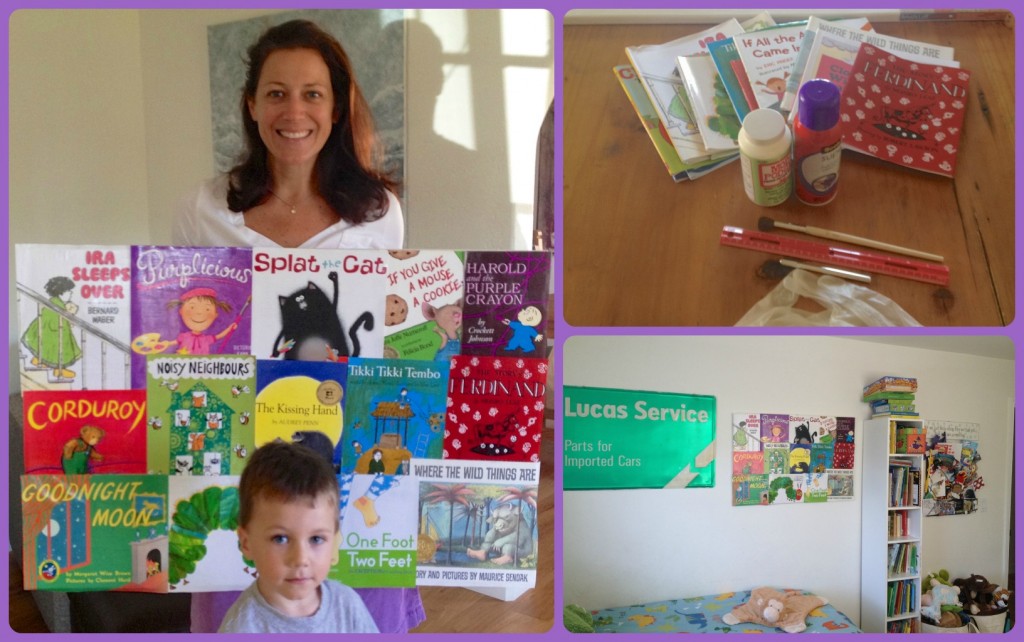 I'm pretty happy with the way this project turned out and actually like it better than the pin. Lucas was very excited about it too,  although you wouldn't know it by his expression. O_o

SIDE NOTE #1: I was a little disappointed that I e-mailed the original crafter for some help and have yet to hear back.
SIDE NOTE #2: 3M Super 77 multi-purpose adhesive is super nasty sticky stuff! If attempting this project, wear gloves at all times. Just saying.

The Pin – Photo Ideas For Boys

The Project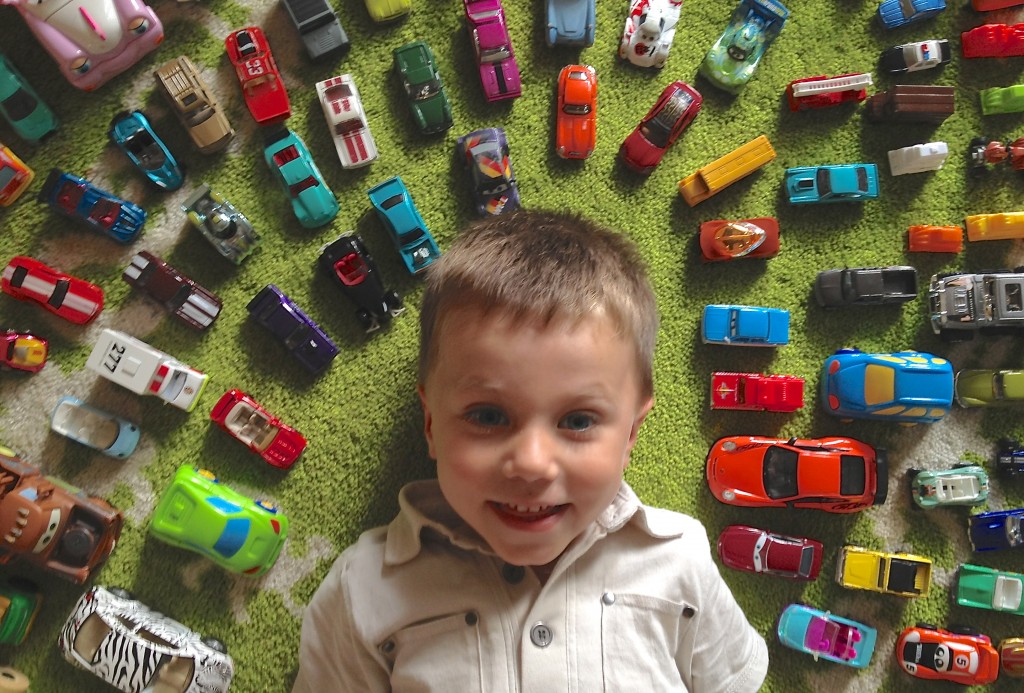 Lucas is crazy about cars and was really into this shoot, especially the set-up.

The Pin – Pumpkin Chocolate Chip Bread

The Project 
Photos of food always look better than the real thing, so please refrain from licking the screen.
Ack!
This was a complete disaster, AKA #PinterestFAIL.

After cooling for over an hour, I shook the loaf out of the pan and it fell into itself. Maybe I used too much pumpkin puree, my other ingredients were old, or I missed a step but clearly this did not turn out the way it was suppose to.
For more Pinterest projects that I have tried, visit my board, aptly titled Pinterest Projects I Have Tried. Clever, no? 
Have you made any Pinterest projects come to life lately? How many have gone awry?

Linking up with Mama Kat's Writer's Workshop. Prompt #4 Choose an item you recently pinned on Pinterest and…TRY IT! Was it a success or failure?
Related Posts: