It's a leap of fate starting a business, there is also a very, very steep learning curve and things pop up almost daily that you never thought would. Decisions to be made, records to keep, documents to create, meetings, brainstorming sessions, strategy, and expenses. So. many. expenses. But here we are,  Take Flight Social Media Consulting is almost 6 months old!!
We had a business plan by mid-February, took on our first client March 1, filed for an LLC March 22, launched our website April 5 and became "Facebook official" April 7.
We have worked with 11 clients to date and currently have eight on our roster.
I learn something new almost every day and thrive from trying to balance all my different roles. It's definitely a juggling act. I misstep on occasion, but today, all the balls are in the air.
Things I didn't know I'd love about having my own business. Also known as, things I'll never take for granted:
Choosing an awesome business partner, who shares your vision, work ethic and is always a friend first. I'm so glad we are in this together, Nichole!
Reliable Wi-Fi. Duh.
Excepting help when offered and knowing when to ask for it.
Supportive husbands and families.
All. the. caffeine.
Dry shampoo.
Voxer.
Amazing friends who send business our way and cheer us on because they genuinely want us to be successful.
Clients that let us do you what we've promised.
Asking for what we're worth!!
Taking on the risk and reaping the rewards.
Slowly paying off our investor.
Karma.
Sundays. Sundays are sacred. Sundays are for family.
Things I've done while owning my own business that I'm not so proud of:
Held conference calls in the car, bathroom (with the mute button on, of course!), grocery store, car pool, parking lots, my closet, dressing rooms, etc.
Produced eight pens from my purse at any given time.
Gone through the Starbucks drive-thru just so I can respond to an email.
Been in jammies and not brushed my teeth until way past noon.
Let my children watch way too much TV on the days they are both home with me. Mommy guilt, much?
Manically checked and rechecked my phone and email for likes, engagements, notes from clients or potential clients after having delivered a killer proposal.
Told a client I didn't care for their product. Gulp. They took it pretty well, considering.
The list of things I've done that I am proud of far exceeds the above list. I never thought I'd be here at all, but it has been an amazing ride and I have enjoyed every minute. I love what I do, who I do it with and I'm eager to see where the next six months take us!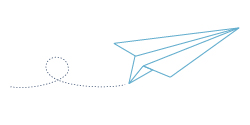 "Your reputation is more important than your paycheck, and your integrity is worth more than your career."
– Ryan Freitas, About.me co-founder
Save
Save
Save
Related Posts: