I started binge-watching Gilmore Girls long before Netflix announced a series revival. I just started season 6 and couldn't be more in love with Lorelai, Rory, Luke, Taylor, Sokie or the charming town of Stars Hollow, but these are some of my favorite things… so far:
1. Food! I love how Gilmore Girls portrays eating, between the Friday night dinners at Richard and Emily's, breakfast at Luke's Diner, takeout from Al's Pancake World and Sokie's glorious kitchen, it's okay to enjoy food.
2. Small towns are both lovely and annoying. Everyone knows everyone. The traditions (civil reenactments, 24-hour dance-a-thon, charity picnic basket lunch auction, bike race though town,  etc.) the town of Stars Hollow upholds are sweet and endearing and make me want to live there.
3. Mothers and daughters can be close. No relationship on Gilmore Girls is more important, or more unwavering, than the love between Lorelai and Rory. While men come and go, you can always count on them to talk it out over a vat of coffee. They are always there for one another. Even Lorelai and her own mother, who mostly butt heads find a way, in their own way to be there for one another.
4. Wit is a very attractive characteristic and no one does it better than Lorelai Gilmore. Her innuendos, silly quips and smart ass comments are the best!
5. Jess (Milo Ventimiglia). Sometimes the bad boy isn't always that bad.
6. All the book love! I can't help but wonder if 2015 Rory would have a Kindle. For a list of all 339 books referenced, read this.
7. Lorelai and Luke… I adore their will-they-won't-they relationship. I'm rooting for them but, I fear Lorelai will end up with Chris, Rory's father, as she should.
8. Carole King's song used for the theme song, "Where You Lead (I Will Follow)" is perfection and did you know that she sings the song with her own daughter?
9. The plural of cul-de-sac is culs-de-sac. Thank you, Rory.
10. I still have two whole seasons left to watch of a show that ended 8 years ago! Plus the four mini movies. Yay!
Have you enjoyed Gilmore Girls? What would you add to my list?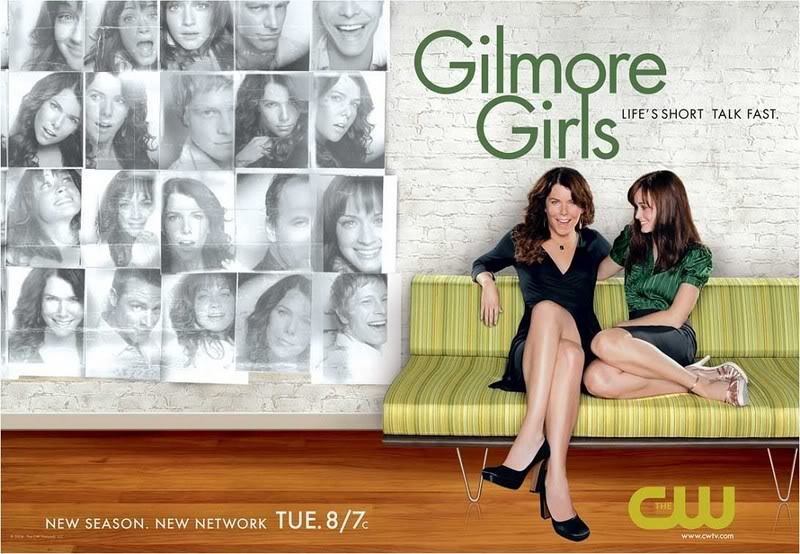 Related Posts: