Amy of A Diary of a Mad Woman is my guest today. Normally super sassy and always brutally honest, the mad woman proves she has a big heart too and it has been missing a very important piece.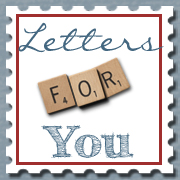 Dear Mom,
You know I love you, right? I want to hammer that home because, well, because I'm a shit and I've been a rotten daughter and I want to make sure you know.
Do you remember when you would make Grandma's hiking cookies. You'd meticulously pull out all of the ingredients and set them on the counter before measuring anything. Do you remember thinking you'd lost your mind when you couldn't find the nutmeg? That was me. I hid it. EVERY TIME!
I love you.
Do you remember yelling out the window for me to come in when Jeff McDowell dropped me off late that one school night? Thank you for keeping me from kissing him. Really. THANK YOU.
And I love you.
Do you remember asking me why I didn't tell you about getting pregnant at 17? I didn't understand that your love for me wasn't at risk. I didn't know that the why didn't matter. I didn't know you wouldn't let me go.
I so love you.
You were such an amazing woman to be able to raise a family of 7 on such a small income. My childhood was filled with activities and adventures and cherished memories. You made that possible. You held us all together, kept us clothed and fed and sheltered. It was because of you that we had such amazing and yet simple vacations. You made us appreciate mother nature and all her beauty. You forged our religious foundation, taught us about faith, showed us how to worship and live like good Christians.
I truly love you.
And yet there were the disappointments, deceptions and betrayals. Were any of them necessary? What purpose did they serve? I don't even want to know the whys.
I don't care, I love you.
In recent years you've retreated. I don't know how to find you most days. You don't respond to my calls or engage me in any meaningful communication. I worry for you. I know you are filled with fears and anxieties. I so very much wish I knew how to help.
I miss you so much it hurts. I need you to be my mom. I need your mind to be yours.
Wherever you are, whoever you've become, wherever you go, I love you.
Your daughter,
Amy
Follow Amy on Facebook, Pinterest and Twitter.
Related Posts: