At first sight I had to have it.
A darling navy blue sweater with a big red heart, sized for a 3-6 month old.
I didn't have children yet, was no where near ready to have children, nor was I married, but something drew me to it.
It symbolized so much; marriage, family, everlasting love, my future. It represented everything that I wanted in life.
Had I not found it hanging in the back of Lucas's closet last week, I would have been beside myself. He never wore it. I didn't even try it on him. It's as though somewhere deep within my soul, I knew it was meant for a daughter. My daughter.
Carefully I slipped it over Lola's head and was surprised to find that it fit perfectly. She's 15 months old today and my long legged little girl is already wearing clothes for an 18 month old or larger. Clearly it had been mis-tagged and I am so grateful.
I paired it with a pair of jeans because babies and jeans are the best and took a ton of photos.
Of course.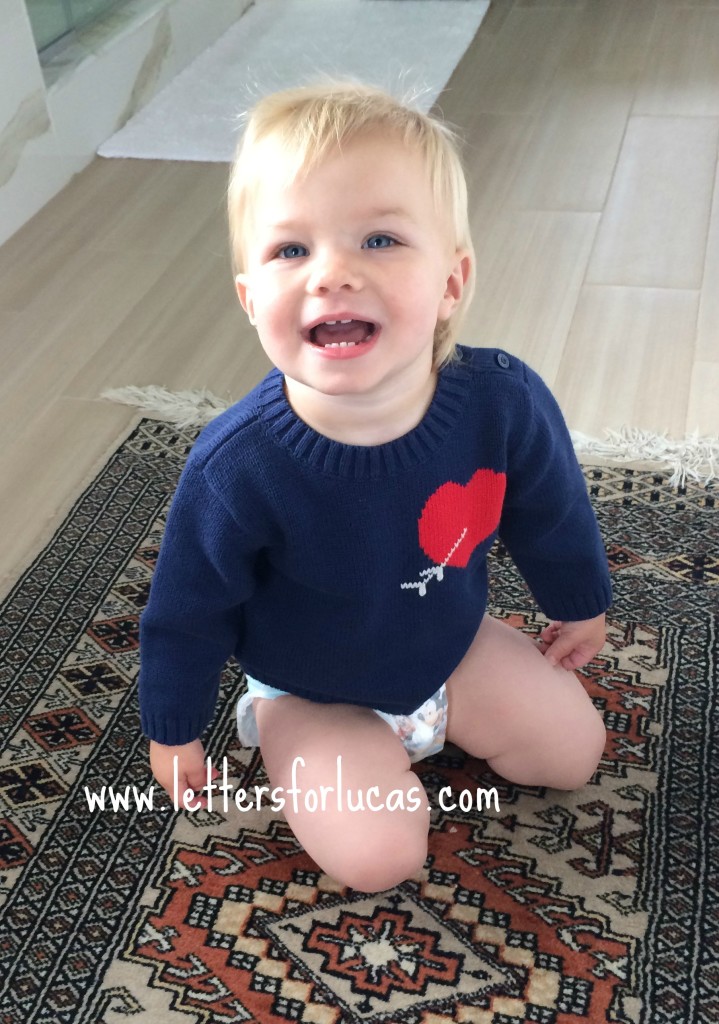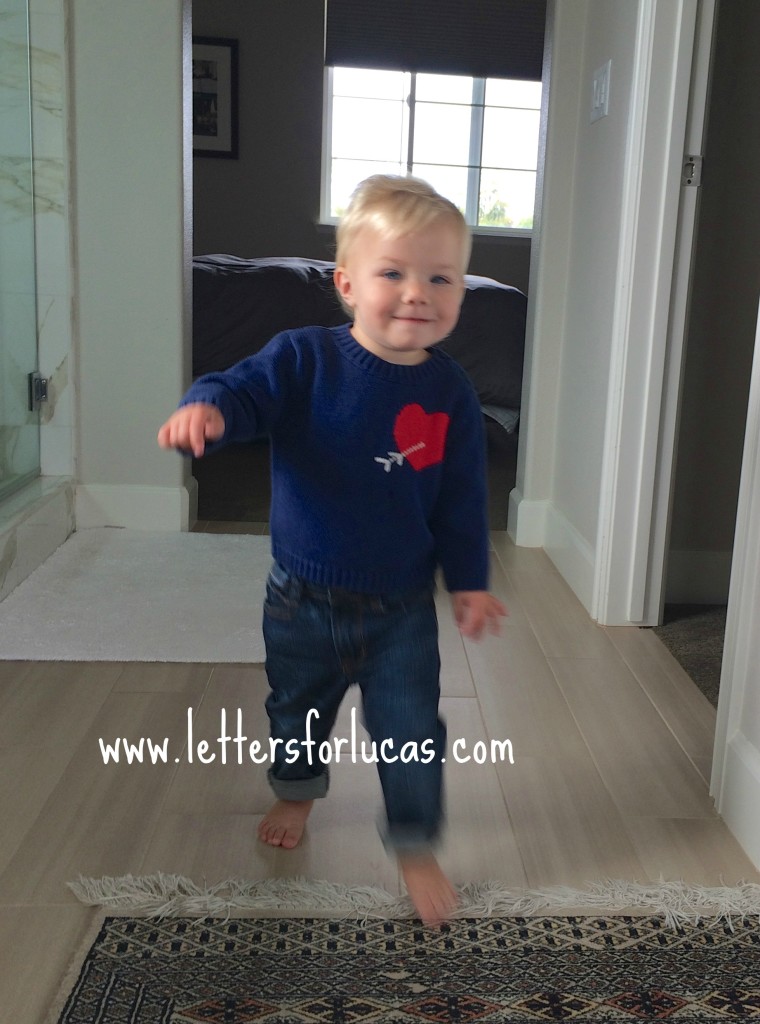 Thanks to our schizophrenic Southern California weather lately, it was a chilly day, but Lola was warm and cozy and so was my heart.
I have written about the heart sweater twice before. The most recent was in 2011 and can be found here: Hopes, Dreams & Wishes.
Related Posts: