I fell in love on my birthday.
I can't stop thinking about tbe weekend getaway my husband and I took.
It was perfect start to finish.
The only problem, as it often is with getaways, it was too short.
And now, I'm left pining for a hotel.
I had never heard of The Parker Palm Springs before our hairstylist recommended it to my husband as a potential candidate for a birthday staycation.
I'm so grateful she did.
The setting for a of short-lived reality series, Welcome to the Parker (2007), which I never saw or even heard of until I was on the property and my husband mentioned it.
In 1959, the Parker Palm Springs was originally a Holiday Inn of all things. In fact, it was California's first Holiday Inn. In 1961, the property was purchased by Gene Autry for lodging his newly acquired baseball team, the California Angels, during Spring Training. Autry changed the name to Melody Ranch and added a second pool, tennis courts, a bar, and a couple of restaurants.
In 1994, Autry sold the resort to his hotel director, Rose Narva, who remodeled the site into a French-themed wonderland with the help of fashion-designer Hubert de Givenchy. Narva renamed the hotel Givenchy Hotel and Spa.
In 1998, the hotel was purchased by media mogul, Merv Griffin, who promptly renamed it Merv Griffin's Resort Hotel and Givenchy Spa.
In 2002, Griffin sold the space to Epix Hotels and Resorts and it sat vacant until 2003 when it was purchased by hotelier Jack Parker. Parker hired designer Jonathan Adler to give the space a $27 million facelift. The property re-opened in 2004 as Le Parker Meridien, or Parker Palm Springs as it is better known.
Today, the Parker is like something out of a Lewis Carroll book, every pathway leading to a delightful surprise; pools, croquet and pétanque courts, bunny filled lawns where you can lounge in a hammock, tennis courts, a ping pong table, over-sized chess game, fire pits with seating for 10, restaurants (Norma's and Mister Parker's), and an outdoor café (The Lemonade Stand). You haven't lived until you've had an über-cool Muddled Lemonade!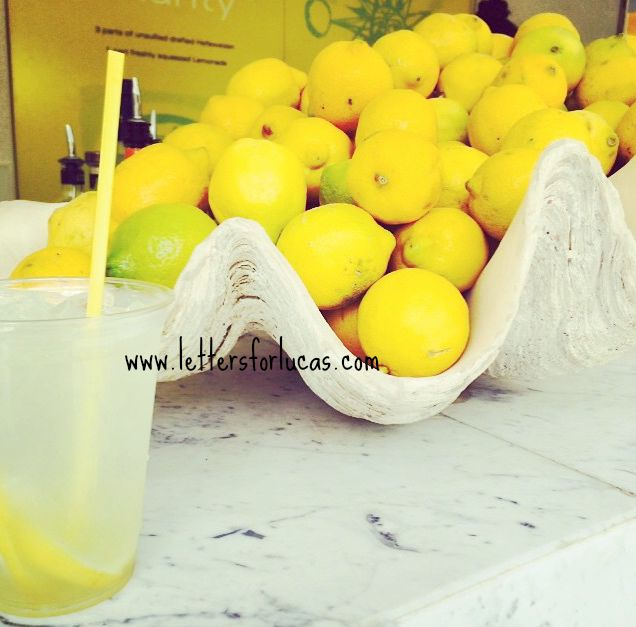 The 13-acre desert estate has 144-rooms and a 16,500-square-foot award-winning spa named the Palm Spring Yacht Club which has 21 treatment rooms.
The decor throughout is whimsical and fun, full of rich detail and lots of eye candy. Here are just a few photos I took: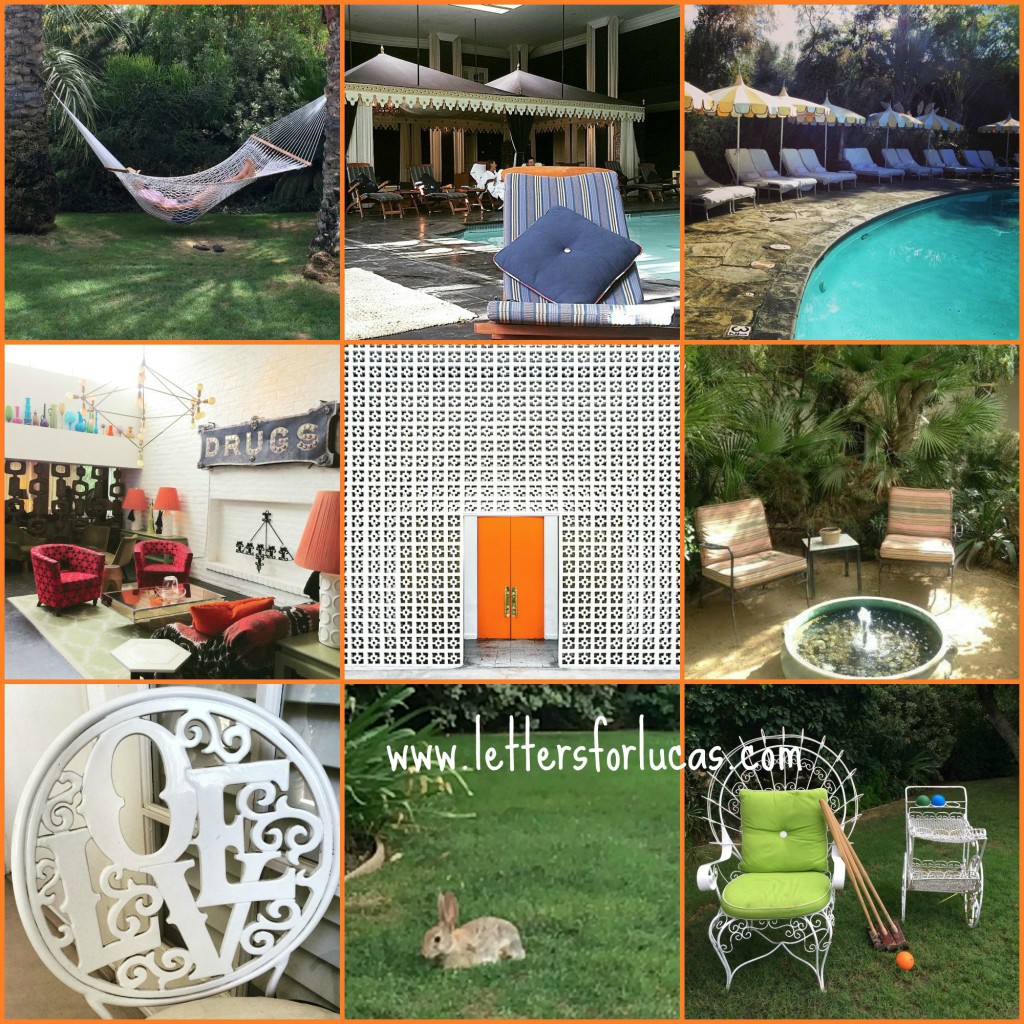 I loved every moment of our two day stay at the Parker and can't wait to return. I enjoyed spending a luxurious morning at the spa/yacht club and feeling like I was actually on a yacht. The binder of playlists allowing you to select the music you'd like to hear during your spa treatment is genius, but it was the night swimming; floating on my back in the middle of the pool, staring up at the desert sky, welcoming a new year of possibilities, that is the memory that I will hold close to my heart forever.
Next time I'd even consider bringing the children along.
On second thought…
Just in case you were wondering, all thoughts and research are my own. The Parker Palm Springs did not compensate me in any way, although I wouldn't mind if they did.

Related Posts: