Sometimes I look at my Internet search history on my phone and I have to smile… or cringe.
Having an inquisitive brain myself and a very curious four-year old, I love being able to look things up in a moments notice in order to satisfy an urge to know, settle an argument or further investigate simply for the sake of knowledge. Kids ask a lot of questions and it's nice to be able to deliver a response and often with photos.
The strangest request Lucas has had recently is to show him a picture of Dr. Laura. I know, I know, probably not the best car ride listening entertainment, huh? Well, maybe some of her wisdom will sink in?

Here's what else I have researched lately: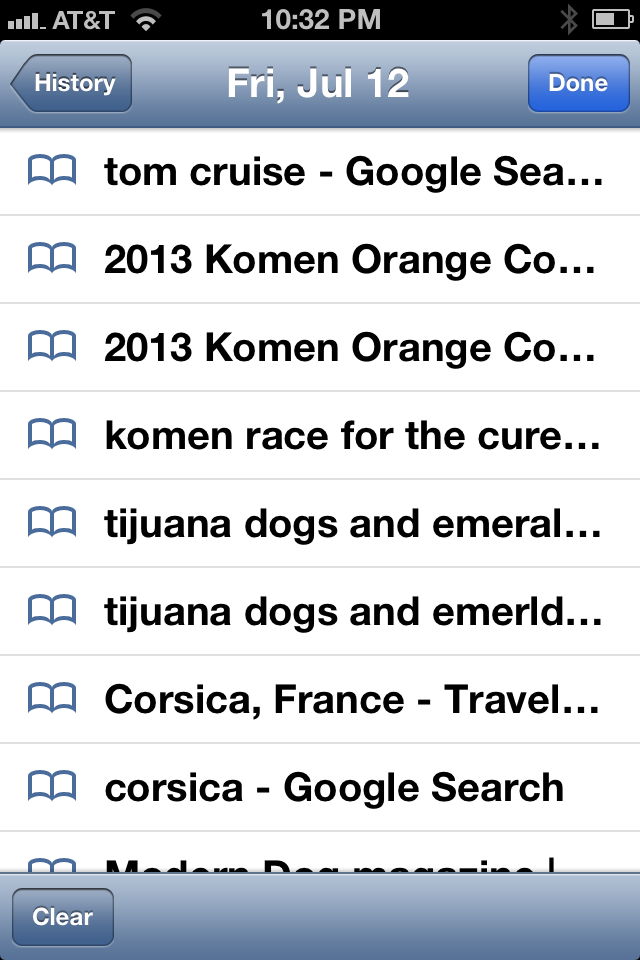 .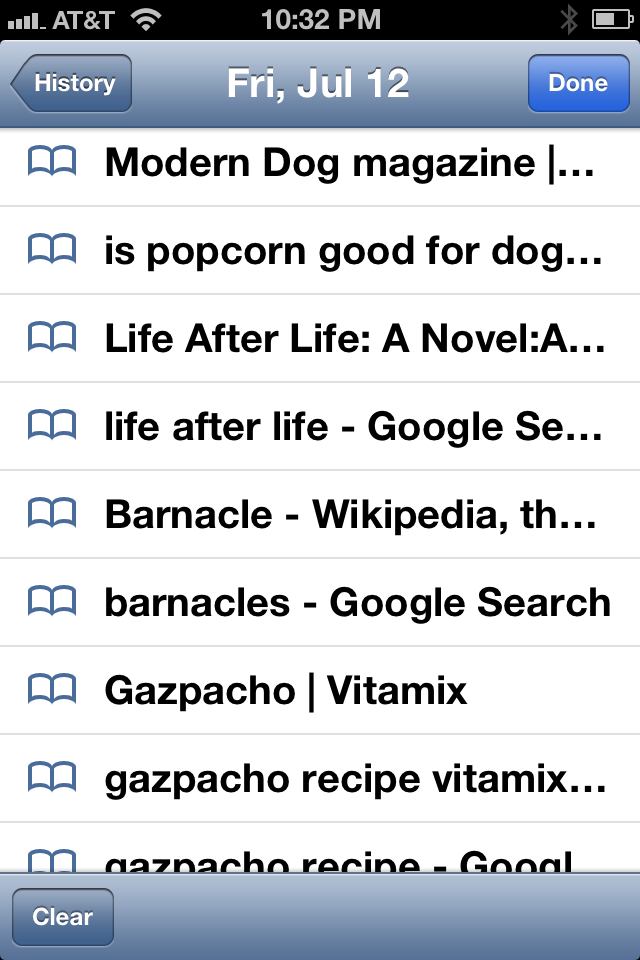 In my defense (from top to bottom):
I highly suggest looking up Tom Cruise and his winning smile… there is something amiss. He has a tooth in the center of his face.  It's totally creepy.
I signed up for an upcoming 5K.
The Tijuana Dogs are one of my favorite local bands and I was checking out their tour dates.
My BFF is moving to Corsica and although she doesn't know it yet, I'm planning a trip. Worth researching for the gorgeous photos alone!

I gave Charlie Pasta his first people food… popcorn and then freaked about about whether it could hurt him. He loved it and it's okay for dogs.

I'm anxious to read Life After Life by Kate Atkinson.
Lucas wanted to know all about barnacles. Random, right?
I am bound and determined to make gazpacho before the summer is over. 
What have you looked up lately?
Related Posts: