When it comes to our children, we all think we've hit the jackpot… Our kids are the cutest, sweetest, smartest and most well-behaved and everyone else's aren't. And while that be so in own little delusional worlds, when it comes to my kid, there are a few things that I am really grateful for that Lucas is/does/doesn't do/has:
10. He has never EVER been a screamer. THANK GOD!!

9. Despite being a very picky eater, he has always been a very neat eater, who doesn't like using his hands and wipes his mouth with a napkin almost after every bite.

8. He may not always go to sleep at his bedtime, but he can entertain himself (usually by looking at books, amusement park maps and catalogs) by himself until he falls asleep and the typical requests for water, snacks, extra cuddles, just five more minutes, etc. are at a minimum.

7. He has WAY more patience than I do when it comes to waiting in lines, waiting in doctor's offices and getting stuck in traffic. He just accepts it.

6. He has his dad's sense of humor… very dry and expression filled. He knows how to bring the funny and keep you on your toes.

5. He has the makings of a true humanitarian displaying genuine concern about other people and their well-being. If he overhears me talk about a sick friend, days later he will ask me how they are doing.

4. He is social and wants to meet and talk to new people and make friends.
3. He is crazy inquisitive and the questions he comes up with and the connections he makes and the details he retains blow my mind daily.
2. His blue eyes make me melt. They are bight and beautiful and are a direct reflection of my own and my father's, which I have written about before here.

1. He's happy. He wakes up smiling and goes to bed smiling. Sure he has his moments (he's still only four) and we definitely butt heads from time to time, but for the most part, he is really easy going (another trait he most certainly got from his dad).
I honestly don't know what I ever did to deserve such an amazing and special blessing. I love this kid to pieces and I could come up with hundreds of qualities, quirks and special characteristics that I adore about him.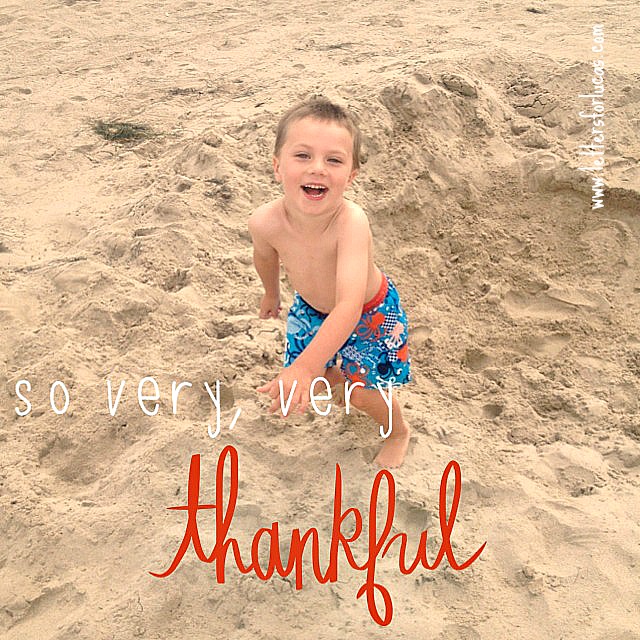 What are your favorite things about your child?
Related Posts: