I like to complain about their produce, which goes bad way well before the expiration date and not just bad, but moldy, stinky, I-just-bought-this-two-days-ago-bad and how stupid busy it is no matter what time of the day or day of the week I go, but the price is always right and I very seldom buy a product I don't enjoy.
Nevertheless, these are my Top 10 Things I Love About Trader Joe's:
1. They have a beautiful and exotic flower selection ranging from orchids and succulents to sunflowers and start gazer lilies.
2. Potato medley. These are amazing… yellow, red and purple potatoes all in one bag!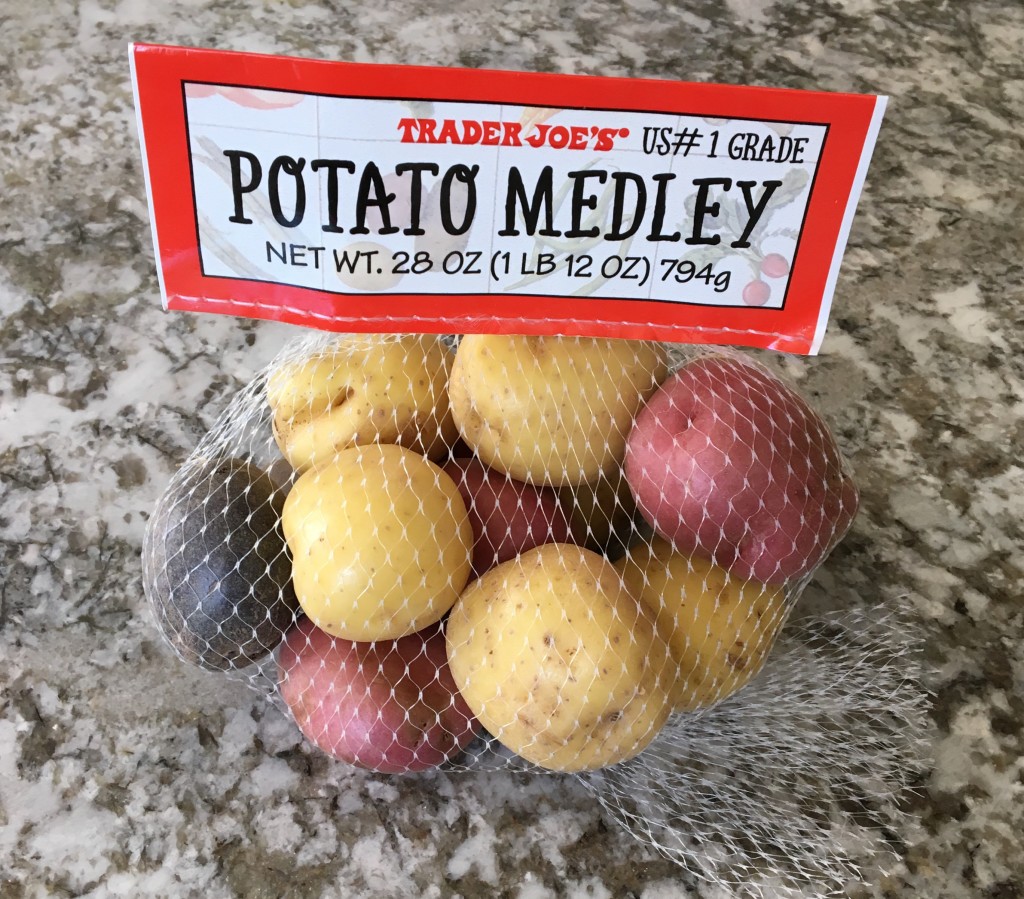 3. Samples. The Trader Joe's kitchen located way back in the far end of the store is always whipping up something new and delicious.
4. Inexpensive and really good wines perfect for on the way to the party hostess gifts or to enjoy with a bowl of popcorn by yourself while watching Scandal.
5. Mediterranean Humus Snack Pack. Seriously I eat one for lunch most days and they are a nice alternative to sandwiches for school lunches.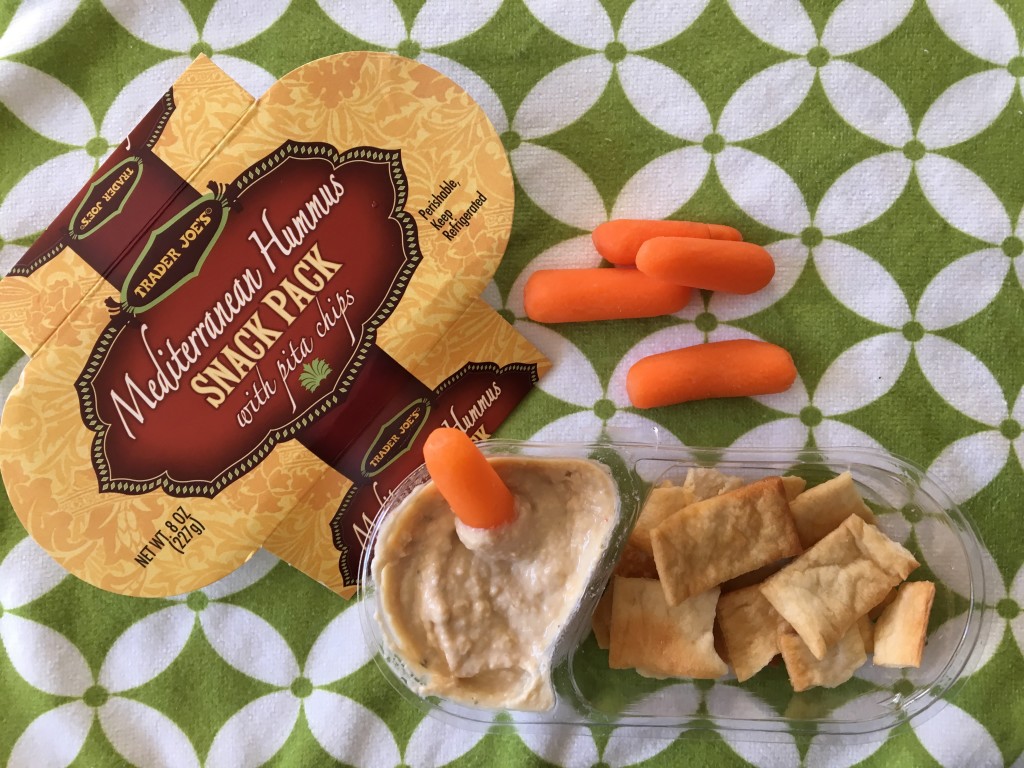 6. Yogurt pretzels. Delish!
7. Nourish All-In-One Facial Cleanser and Nourish Oil-Free Antioxidant Facial Moisturizer. Ever since my friend, Morgan of The Little Hen House (she doesn't blog anymore and I can't find her review) shared a review of these two products five years ago, I've been hooked. It's light, gentle, nondrying and way less expensive than the stuff I used to use!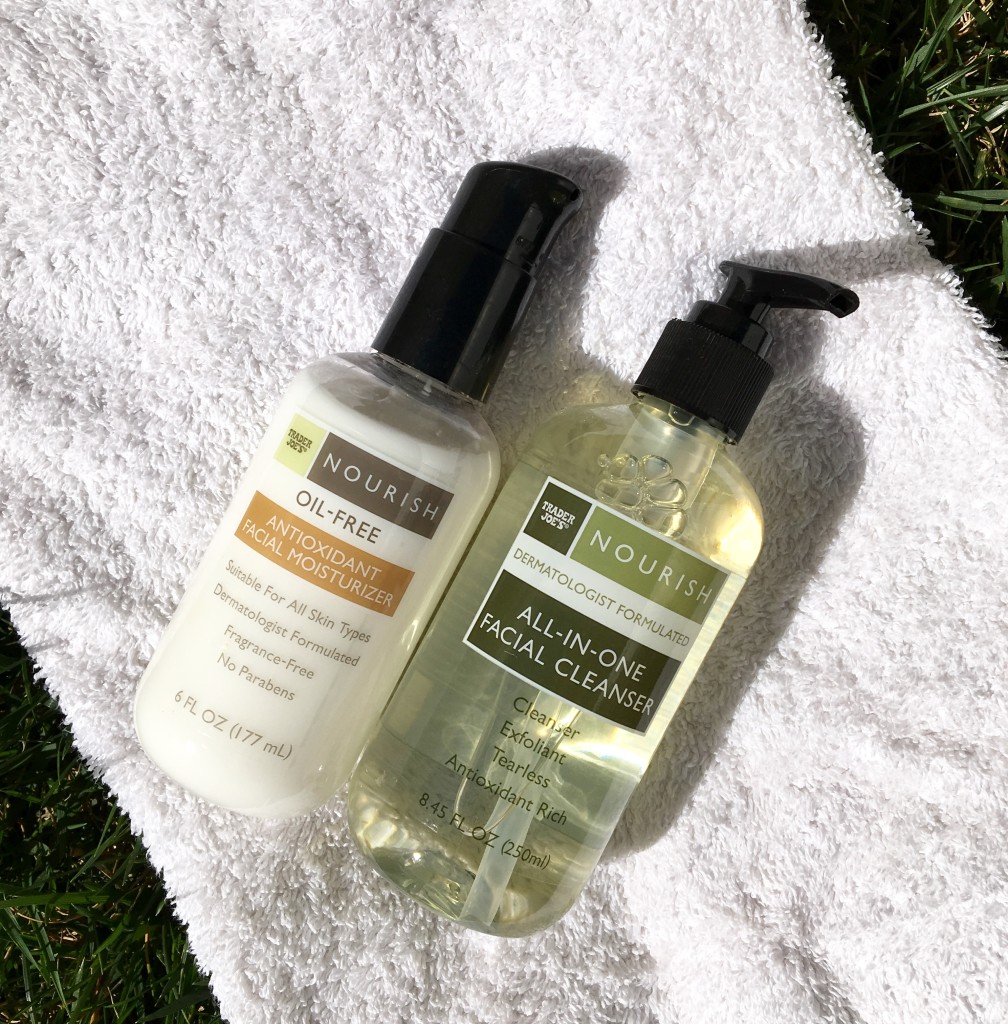 8. Jo-Jos. These are like Oreos, but better. Better because the ingredients don't sound like a science experiment and because they come shaped like pumpkins in October and filled with peppermint and coated in chocolate and sprinkled with candy canes in December!
9. Dark Chocolate Peanut Butter Cups. These are bite sized pieces of heaven and never last very long in our house, as exhibited in this photo. There are only two left!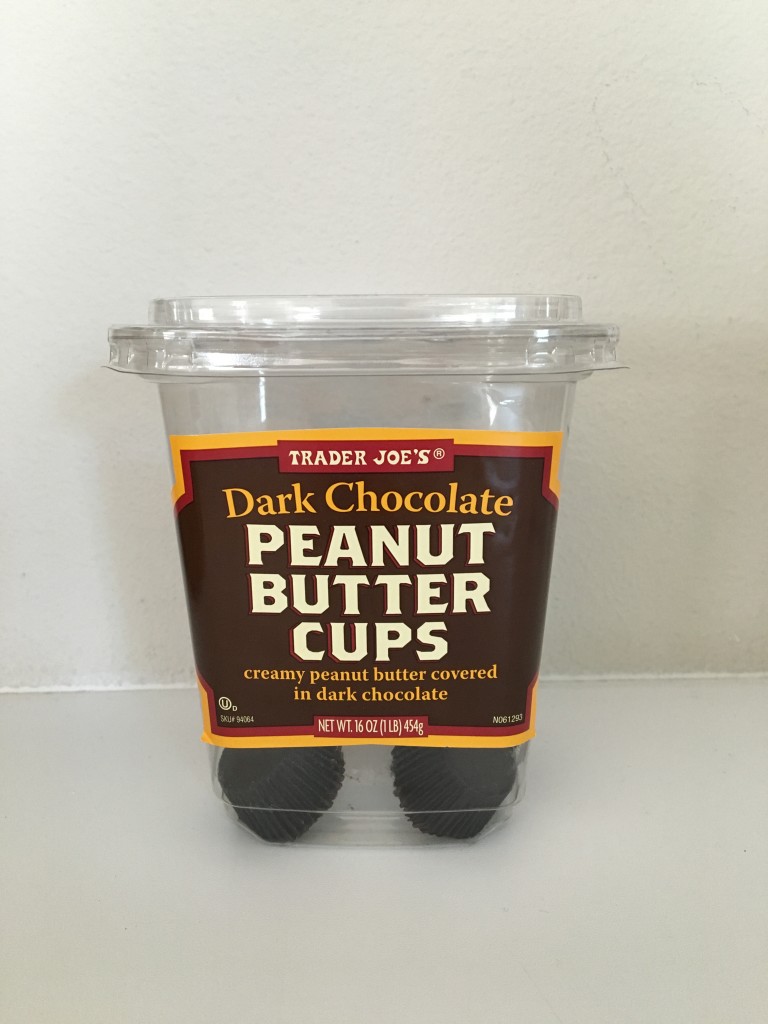 10. Cute stickers for the kids at checkout. These are free for the asking, change with the seasons  and aren't sticky stickers so they won't leave residue all over your car.

Oh no! I just realized I didn't cover all the convenient and yummy frozen foods this terrific store offers; polenta, chicken and veggie wonton soup, pizzas (three cheese, four cheese, minis) waffles, stirred fried veggie rolls, Mini Hold The Cone! Ice Cream Cones and the list goes on and on and on.
If you don't have a TJ's near you, I am truly sorry because you are missing out on some amazing products. But, I have good news! Did you know that
Amazon
sells 20 pages of Trader Joe's products? How cool is that?
If you frequent Trader Joe's as often as I do, what are your favorite products?
Related Posts: