Pinterest is all the rage. If you still don't know what Pinterest is, good. Stay away for your own sake. There's an app, people so you can pin anywhere, anytime and it's as addicting as crack. I am not exaggerating. Not that I've ever tried crack.
It has become one of my favorite ways to waste precious time pastimes.
I have gobs of fun finding new things to pin, repinning others, attempting to make, bake, cook or create things I've pinned and of course poking fun at the whole damn pin thing.
With 41 boards, almost 3500 pins and over 500 Pinterest followers, I pin a lot!
I pin stuff I like to look at, products I want to check out, words and photographs that inspire, comfort or make me giggle, ideas for arts and crafts and other activities to do with Lucas, clothing I wish was in my closet, places I hope to see someday, celebrity crushes (both male and female) and an ever growing wish list. The Internet is your oyster!

These are my five recent pins as of Wednesday, February 1, 4:27 PM. NO JUDGING!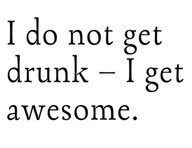 I have no idea how to credit this pin… I found it on my friend Rachel's board, Wine Humor, repinned it to my board, Cheers and followed it back six pinners deep and still found no original link.
Who knows how many times it has been pinned? I'm guessing a lot because it's hilarious. My point is, this is a big no-no in pinning! Always give proper credit to pins is the #1 rule of pinning!
Rule #2 Never pin when you're hungry. It's just stupid. I am SO making these!

Rule #3 Just because you haven't been out of the country in years, doesn't mean you won't again someday. A girl can always dream. Can't she? And make sure her Passport is valid.
Rule #4 A Wish List is just that! It doesn't mean you're going to rush out and buy whatever you've pinned, but one of your many kind followers could. Just sayin'!

Rule #5 It's my time to waste. As long as there's a carton of milk in the fridge, the laundry is done, everyone else in the house is asleep and I have absolutely nothing better to do. So there.

This post was written for Mama Kat's Writer's Workshop Prompt 2.) Are you on Pinterest? Share the last five items you pinned, choose one and let it inspire a blog post.
Related Posts: