We always color the water, tonight it's green. Bubbles are optional.

Be careful.

We spell out his name with rubber letters.
No slashing.
We sing songs.
It's slippery.
He blows bubbles.
Please don't drink the water.

He floats on his back fearlessly.

That was great!
We laugh.

Watch your head.
He makes a beard out of bubbles by kissing his hand.

5 more minutes.
He fills up cups and bowls and dumps water on himself.

We're all done!
We make Cars "leak oil" and make inappropriate noises.
Time to get out.
He prunes.

Inevitably I get wet.

He may not always get a head to toe cleaning, but there's no denying we love bath time!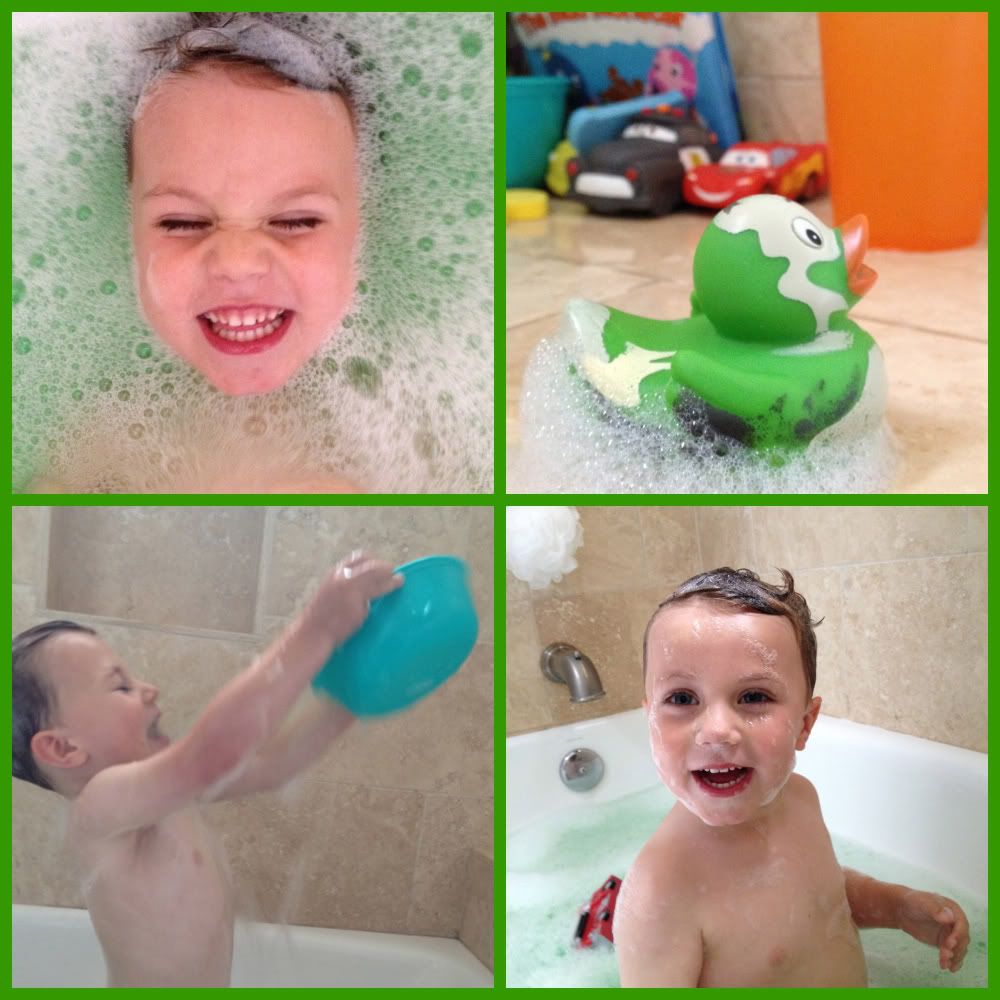 Related Posts: