Not a day goes by that I don't wonder if my mother would think I was doing a good job raising my son.
Not a day goes by that I don't want to pick up the phone and call my mother to ask her, when I was Lucas' age, did I do this or that? or seek parenting advice of one type or another.
Not a day goes by that I don't want to send her a photo of a grandson she never had the chance to meet.
Not a day goes by that I don't think of her and wish she were here.
Not a day goes by when I don't feel incredibly grateful for my childhood, the lessons that were instilled in me and the love she showed me.
Sitting next to Lucas yesterday in his classroom for Mother's Day breakfast, he was as thrilled to have me there as I was to be there. He was beaming; his were eyes brighter and bluer than usual and a permagrin affixed to his face.
I am so proud to be his mom. My heart was overjoyed and I welled up as he presented me with a wooden treasure box he had painted and card that had been decorated with his tiny hand-print.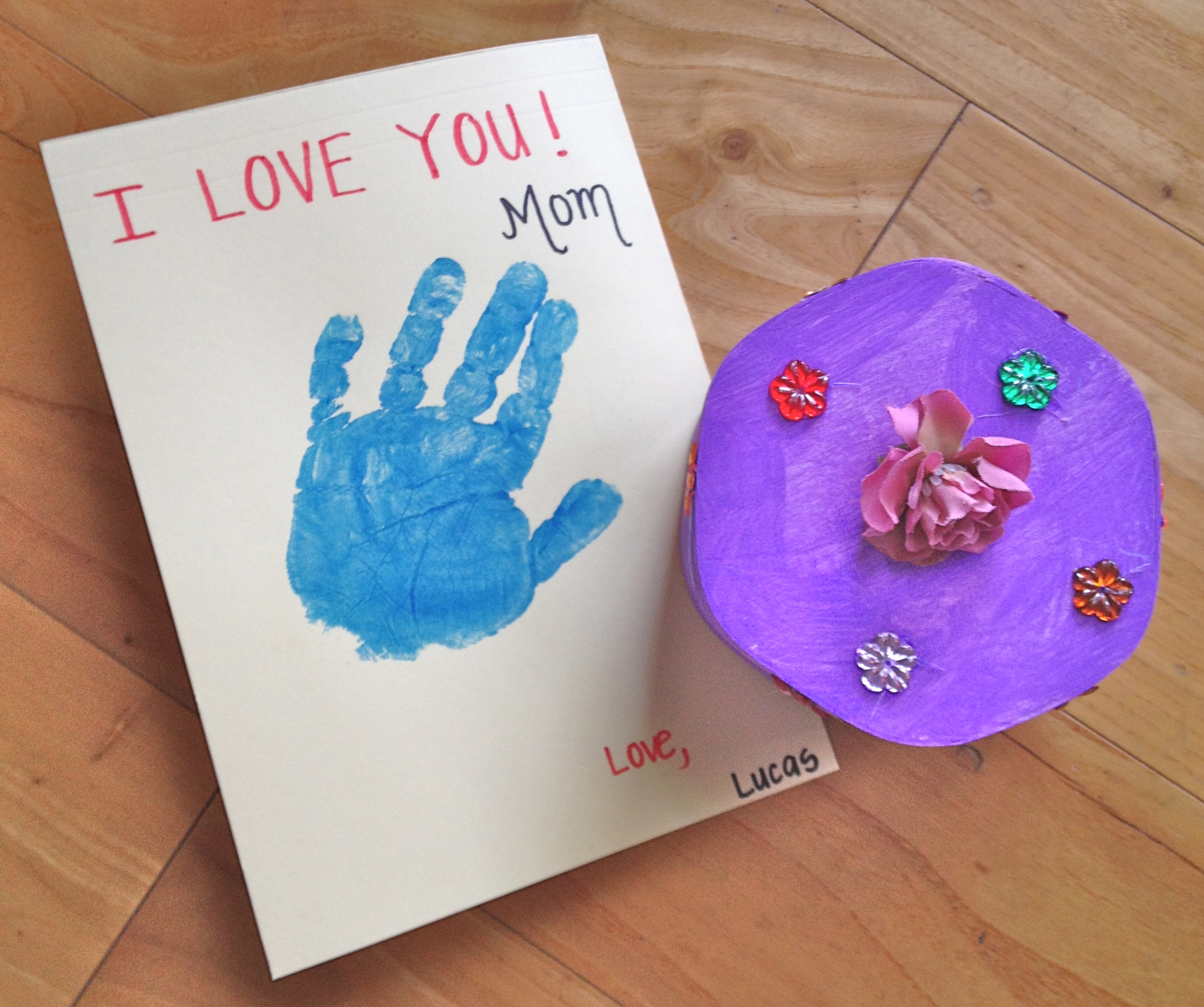 In that moment, two things occurred to me; this is motherhood, an all encompassing rush of love that you feel throughout every pore and cell of your body and a deep hope that I made my mother feel this way too.
This Mother's Day, as with every day, I miss my mom.
I miss her wisdom and humor and chocolate chip cookies. I miss her smile and not being able to take a photo without losing her eyes (case and point below). I miss her ability to know when to back off and when to reach out a hand. I miss her laughter than inevitably turned into a coughing attack. Oh, what I wouldn't give to hear that again.
She was a good mother.

Wishing mothers everywhere a very happy Mother's Day!
Related Posts: