Chances are Lucas won't remember the details of last Tuesday, but they will stay with me.

I woke up with a wicked sore throat and we tearfully bid his Daddy farewell for five days as he headed off to Pennsylvania for a car event.
We went to his swim lessons and I captured him on video swimming the entire length of the "big" pool earning him a promotion to the next level and a visit to the treasure chest. He excitedly chose a little rubber ducky, which has been a permanent fixture in the bathtub ever since. 
We shared a turkey sandwich at Subway and then stopped at the super market for Kleenex, green tea, OJ and wine (for good measure, of course).
By the time we headed home, I was worn out and wanted to do nothing but lie down. I asked him if he would take a nap with me and as usual his response was, I'm not laying down, I'm not resting, I don't need a nap.
Sigh.

I collapsed on the couch and put Scooby Doo on TV. Before the episode was over, Lucas got up and headed towards his bedroom. After a few minutes I crept down the hall to see what he was up to and this is what I found: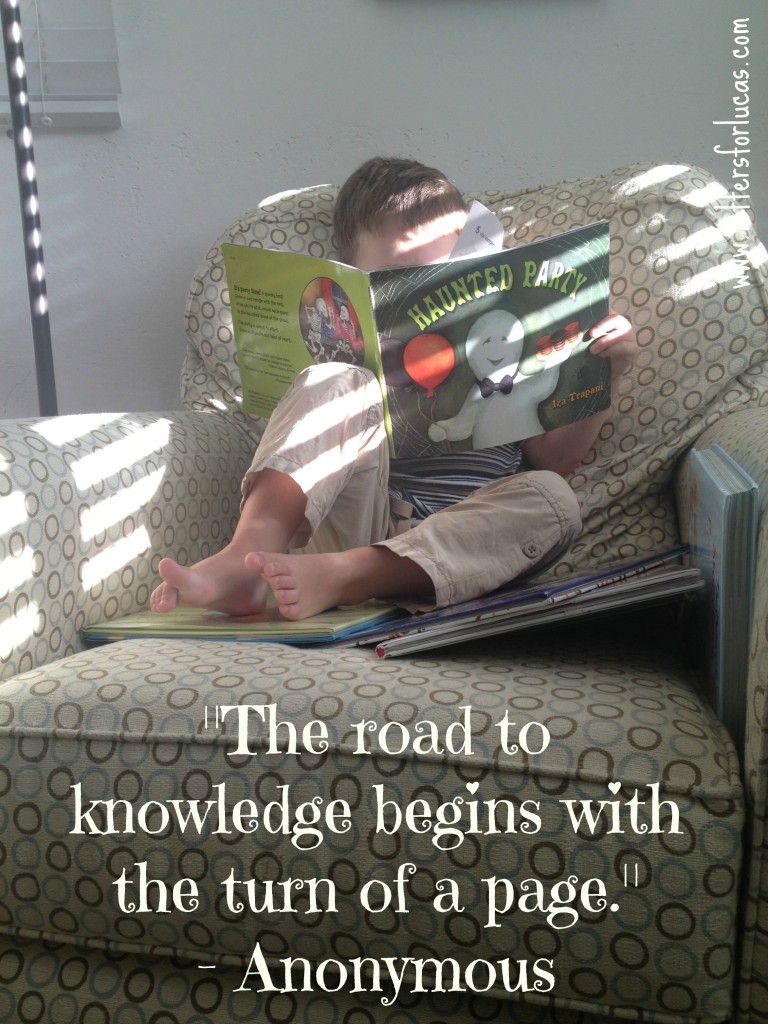 It suddenly didn't matter that he wouldn't take a nap.
I love this boy and we both love books!

Linking up with Galit (These Little Waves), Alison (Mama Wants This) and Tracy's (Sellabit Mum) monthly link up, Memories Captured.
Related Posts: