If you follow me on Facebook, Twitter or Instagram then you know Lucas was on Spring Break last week. I posted a lot of these photos already, but here are more highlights from our very long, yet very fun 10 days together.
I kept us busy day in and day out by visiting amusement parks, regular parks, meeting new friends (Snoopy and Katie and her equally car-crazed son), scheduling play dates, soccer lessons, surprise lunch visits with Daddy, a sunset Duffy boat ride and there may have been an afternoon or two or three of ice cream.  
There was limited TV watching and iPhone/iPad playing, lots of wine (for me, not him) and only two naps (not that I counted or anything). By the way, those last two things have nothing to do with one another. NOT!!

Spring Break sure has changed from when I was in school, but my son is becoming a really cool kid and I like hanging out with him a lot. He's funny, silly, kind, super fast on his scooter and so, so, SO determined… especially in the nap department. 
Wonder where he gets that?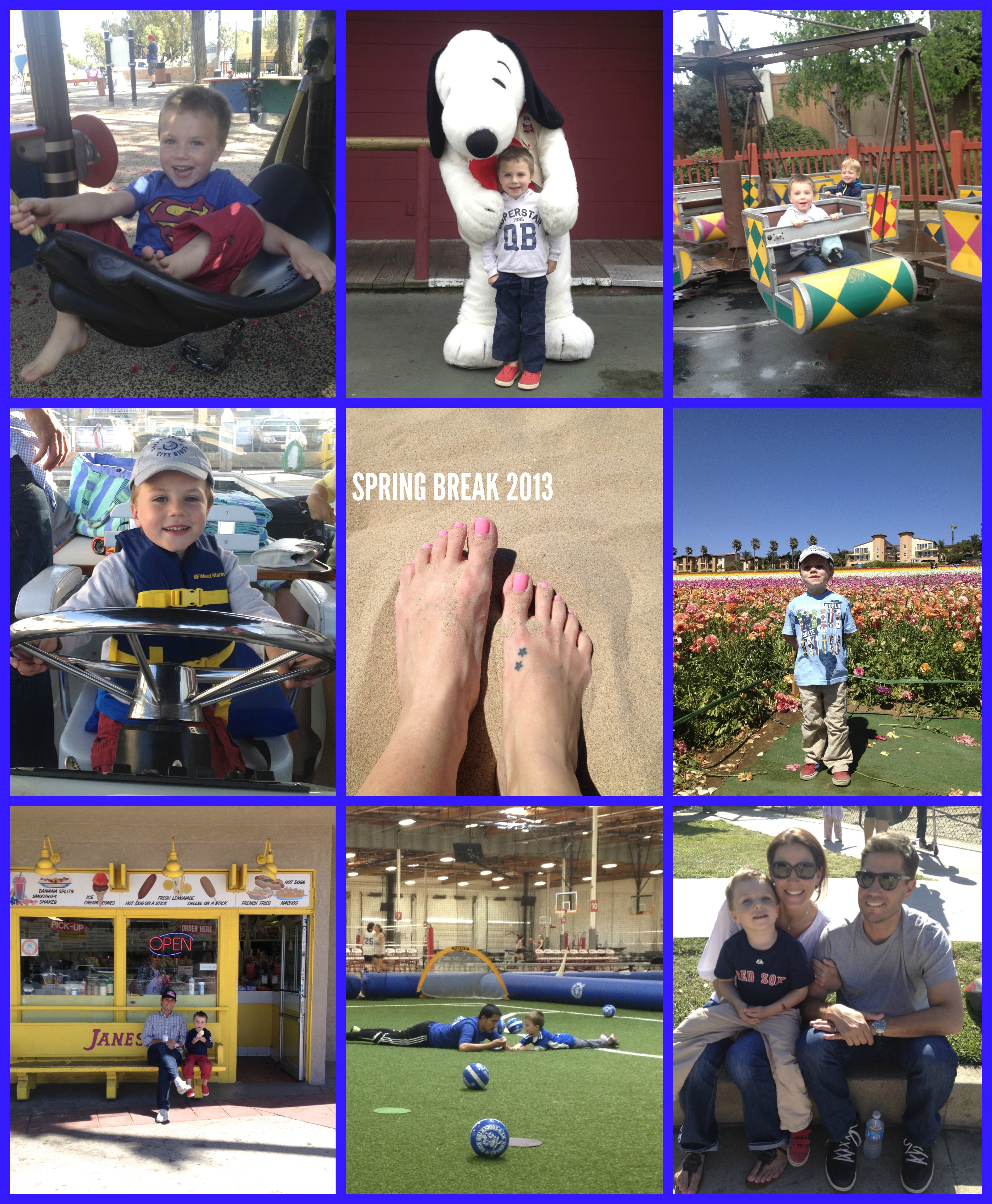 Click here to see how we spent last Spring Break!
Related Posts: