So many times I wish I knew now what I didn't know then about the limited time I'd have with my parents, so many things I wish I had asked, said and learned from them while they were both still here. Kristin of Two Cannoli is my guest today with a thoughtful letter to her grandmother, in which she explores this exact same thing. 
Kristin has been an amazing supporter of Letters For Lucas and I am honored to have her here and if you don't know her yet, don't miss her touching post recently featured on The Huffington Post, The Things I Love About Bedtime.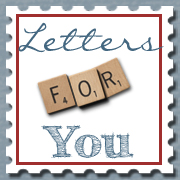 Dear Nonna,
I made marinara sauce tonight; Giada's recipe. I know, I know; it's not like yours at all. I remember the tender beef that would shred with the slightest touch of a fork, or the richly-flavored potato you added to the sauce early in the day – the one I always claimed at dinner. I remember watching you form meatballs with your strong, capable hands, even into your 80s.
The problem is that while I enjoyed your cooking very much, I didn't pay attention to how you did it.
The family cookbook doesn't help, because it gives instructions like "pour some good oil in a pan" and add "a roast" and then "add two boxes of Pomi tomatoes and season."
What's "good oil" and how much do I need?
How big is the roast?
How long do I let it simmer?
I found the Pomi boxes; now how do I season the sauce?
I wish I had appreciated the cooking process and not just the eating process. I wish I had asked you to show me how you made your meatballs, and your perfect marinara, and the strufoli. Or the cannoli.
Or even the milk-marinated veal parmigiana I used to love until I revolted as a teenager and refused to eat veal. I wish I could take back my words and hide the veal in a napkin instead of causing that look of hurt on your softly-lined face.
Now that I'm married and have a child of my own, Grandma, there are so many things I want to ask you.
Did I tell you I love you enough? Did you know how much I enjoyed visiting you? Did you understand when I sassed you? I also want to know more about your childhood, and how it felt when your mother passed away and what your two stepmothers were like. I want to know what it was like to have my mother, and what it was like to be a woman in the 30s and 40s. I want to know how you fell in love with my grandfather. I want to know more about your passions, and your hobbies, and your dreams.
You died before I knew the questions I wanted to ask.
A couple of weeks before you passed away – in your sleep, peacefully – you handed me your wedding ring. When I wear it, I feel you near me.
Your great-grandchildren know who you are, because we have photos of you all around and we have told stories about you. We talk about your generosity, and your sense of humor.
We joke about the nicknames we chose for you and about the way you fell asleep in front of The Wheel of Fortune every night. "I'm not sleeping; I'm just resting my eyes" became our punch line when we wanted to tease you.
There's so much to discover, Nonna. I wish you were here not only to teach me about the sauce, but to teach me more about life.
I miss you, and always will. 
Love,
Kristin
Follow Kristin on Facebook, Pinterest and Twitter.
Related Posts: