Our first Christmas in our new house was a memorable one and the 75+ degree temperatures have been weird and wonderful. I loved having my in-laws, sister and her boyfriend staying with us and still can't believe all of my recipes turned out exactly the way they were suppose to. I think spent more time in the kitchen over the last week than I have all year (more on this in another post)! And nothing can compare to a child's excitement over Santa's arrival. Lucas was a ball of energy all week!

But now it's over.

Just like that.
For me the worst part of Christmas is the aftermath: the tree has been taken down, most of the gifts have either been exchanged, returned for the correct size or put away, the last of the pie has been eaten, family and friends have gone home, the mailbox is no longer bursting with greetings and thank you cards have been started.
It's sad.
So much excitement and anticipation goes into prepping for the holidays and then all at once, it's over and the warm fuzzy feelings disappear.
Here are some ways I like to combat the post-holiday blues:
Create a scrapbook or fun collage to commemorate holiday memories.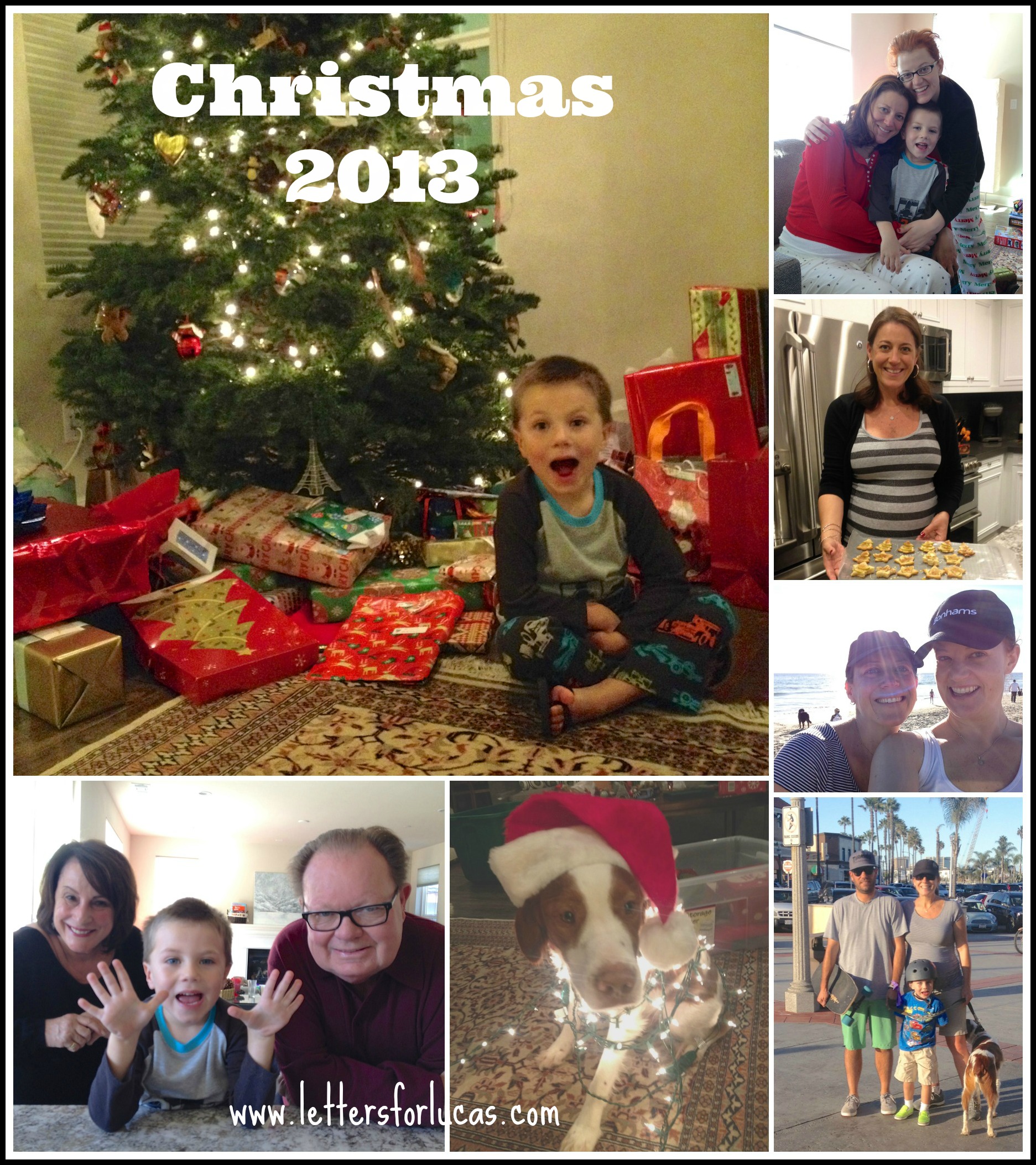 Begin (or in my case, resume) an exercise program. I went for a walk this morning and it was mind clearing and felt great.
Daydream about summer and our next family vacation. We're thinking Mexico and yes, with a new baby!

Do something productive… as if I haven't been productive the last few months, making a baby and moving, etc., but I spent some time getting Lucas signed up for swim lessons, soccer and researched karate classes. I also packed a bag for the hospital and renewed my domain name. All of these tasks have been on my To Do list for weeks and I'm glad to have them behind me.

Treat myself. Like me, chances are you have been cooking and baking for family and friends and buying for others, so now is the time to schedule a massage or hair appointment, or some quiet time alone to curl up with a good book (or my brand new Kindle Paperwhite!!).
I know I'm not the only one that feels this way, so I reached out to a friend and we had a great phone call recapping the last few days and planning for the upcoming weeks.

How do you avoid the post holiday blues?
Whatever you do to get through this time, know that these feelings will soon pass and more good times are in store!

Related Posts: